Feed Kenya
3.4 million people in Kenya are food insecure, meaning they just don't know where their next meal is coming from.
This Ramadan, you can make sure vulnerable Kenyans have the food they need to survive.
£30 will provide 30 meals to someone in desperate need.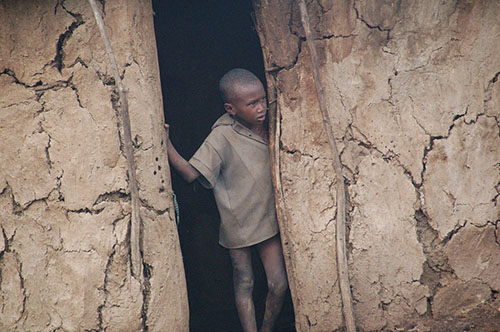 Hunger in Kenya


Kenya depends heavily on imported maize from neighbouring countries; it's estimated that Kenya will have to import more than 20% of the agricultural goods required to meet the need by 2030. That means that food is often expensive, due to the over-inflated costs of importing it.
Kenya imports so much food because it's extremely difficult to farm there – in fact, only about 2% of farm land is equipped with proper irrigation. Poor or failed rains have meant that Kenya is in a state of chronic drought – in 7 out of the last 10 years, rains have been extremely poor. The low crop yields caused by the lack of rain has absolutely devastated poorer families, who were already struggling to survive.
You can give as little as £30, and help make sure someone in need gets the nutritious food they need.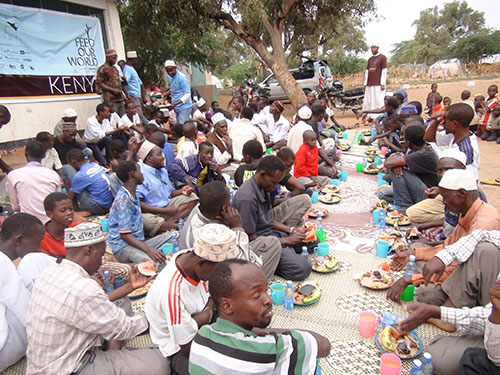 Give the gift of food for just £1
For just £1, you can help relieve the people of Kenya from their constant struggle against hunger. We will take your small change and make a huge difference to these people's lives, who, without our help, face starvation on a massive scale.
By donating £30, you can give someone the security of a meal for every single day of a month, giving them the nutrients they need to live a healthy life. With your donations, we will provide thousands of people in Kenya, with vital supplies and aid. We will be working in some of the most impoverished areas of Kenya, distributing much-needed food baskets containing essential cooking supplies, to alleviate the malnourishment and starvation these desperate people would otherwise face. We will also be providing medical aid to the area, to provide treatment for illnesses that would otherwise go untreated in rural communities.
Your support will go a long way in providing relief to these vulnerable individuals, enabling them to thrive and prosper, without the worry of constant hunger.
With your donation, we will provide food to thousands of people in Kenya


Penny Appeal's
Feed Our World
We are active in over 30 crisis-hit countries
*Donating to Feed Our World will help us support countless communities across the world by providing life-saving food. Your generous donation will be used to provide food for a family in one of the thirty countries we are working in, including Kenya.