Feed Kenya
Corruption, civil war, drought, and an armyworm infestation are just a few of the problems that have been plaguing Kenya's agricultural industry, leaving millions food insecure, without any hope of escape from the suffering they face on a daily basis.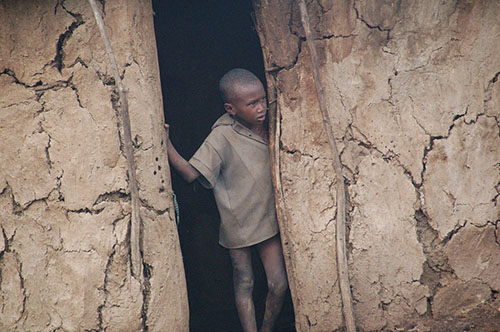 Hunger in Kenya
In 2017, the maize harvest hit a record low, leaving many vulnerable crop-dependant families, who were already under strain, with little to no food. As a result, more than 2.6 million Kenyans are currently considered severely food insecure, a number that will only increase.
This year Kenya experienced long rain falls that have caused widespread flooding, resulting in more failed harvests across the country.
Additionally, close to 175,000 children are not currently attending school, forced instead to work or forage to find enough food to survive. Robbed of an education with no hope of improvement, these people desperately need our help!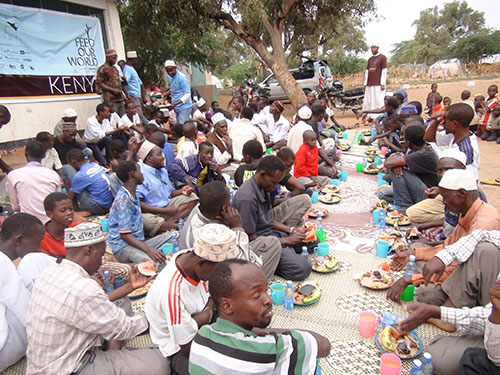 Give the gift of food for just £1
For just £1, you can help relieve the people of Kenya from their constant struggle against hunger. We will take your small change and make a huge difference to these people's lives, who, without our help, face starvation on a massive scale.
By donating £30, you can give someone the security of a meal for every single day of a month, giving them the nutrients they need to live a healthy life. With your donations, we will provide thousands of people in Kenya, with vital supplies and aid. We will be working in some of the most impoverished areas of Kenya, distributing much-needed food baskets containing essential cooking supplies, to alleviate the malnourishment and starvation these desperate people would otherwise face. We will also be providing medical aid to the area, to provide treatment for illnesses that would otherwise go untreated in rural communities.
Your support will go a long way in providing relief to these vulnerable individuals, enabling them to thrive and prosper, without the worry of constant hunger.
With your donation, we will provide food to thousands of people in Kenya


Penny Appeal's
Feed Our World
We are active in over 30 crisis-hit countries
*Donating to Feed Our World will help us support countless communities across the world by providing life-saving food. Your generous donation will be used to provide food for a family in one of the thirty countries we are working in, including Kenya.