Feed Central African Republic
Ranking last out of 188 countries in the 2016 UN Human Development index, which measures life expectancy and poverty, the Central African Republic is in a massive food crisis that shows no signs of letting up.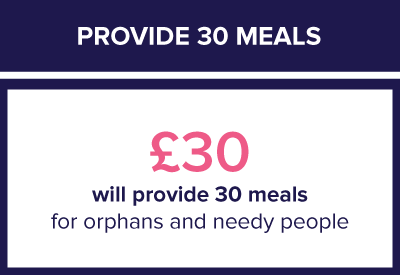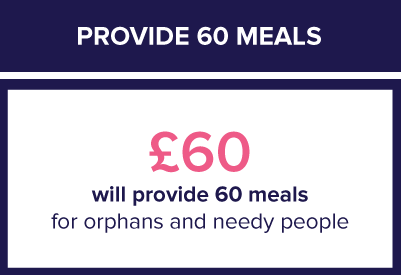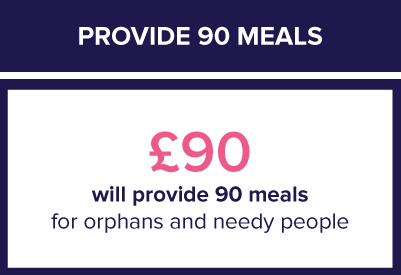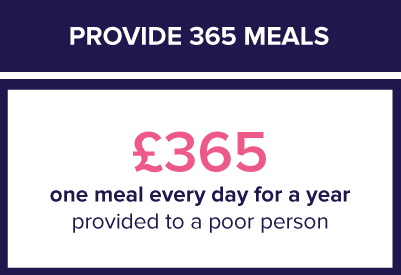 Stop Starvation in Central African Republic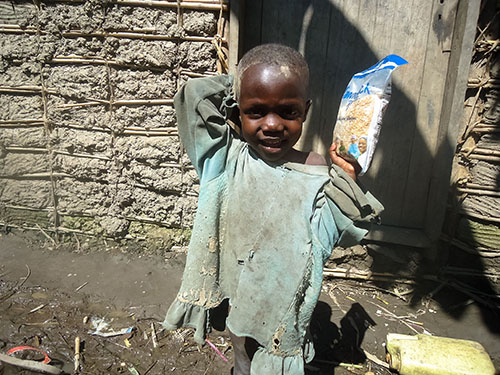 Hunger in the Central African Republic
A whopping 76% of the country's 4.5 million population is estimated to be living in poverty. With a looming political crisis and low productivity sweeping across the country, these people are some of the poorest across the globe.
Families are forced to sell all they have, pull their children out of school so they can help forage goods to sell, and even resort to begging just to survive. The country's infrastructure lies in ruins following killings and looting by armed groups, which has left the people of the Central African Republic with little hope for food security any time soon.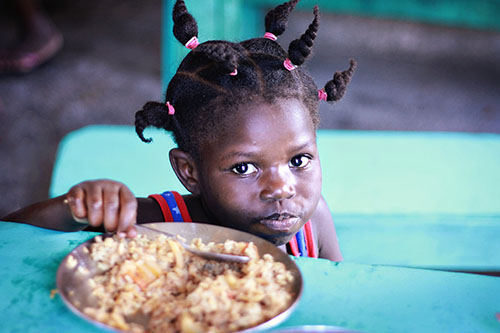 Give the gift of food for just £1
For just £1, you can help relieve the people of the Central African Republic from their near-daily struggle against hunger. We will take your small change and make a huge difference to these people's lives, who without our help would risk malnourishment and even starvation on a massive scale.
By donating £30, you can give someone the security of a meal for every single day of a month, giving them the strength they need to get back on their feet.
With your donations, we can provide vital food parcels to the displaced peoples who have settled in the refugee camps in Yelewa, who are among the most vulnerable people in the world. Without our help, they have no one to rely on, and would face a bleak future without enough nutritious food to go round.
Your support will go a long way to providing aid for these countless suffering individuals, who cannot provide meals for themselves, enabling them to thrive and prosper without the worry of constant hunger.
Donate today, and help save the lives of the people of Central African Republic


Penny Appeal's
Feed Our World
We are active in over 30 crisis-hit countries
*Donating to Feed Our World will help us support countless communities across the world by providing life-saving food. Your generous donation will be used to provide food for a family in one of the thirty countries we are working in, including Central African Republic.