Feed Cameroon
The people of Cameroon are in dire need of our help! Of Cameroon's 21 million people, 8 million live well below the poverty line, struggling to survive without enough food to live a healthy life.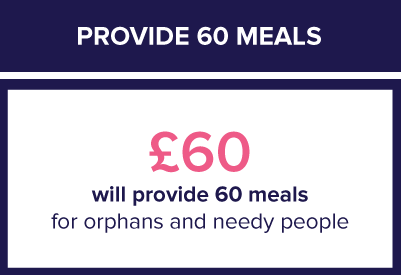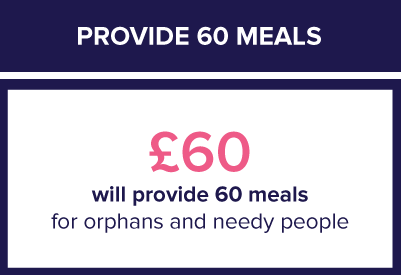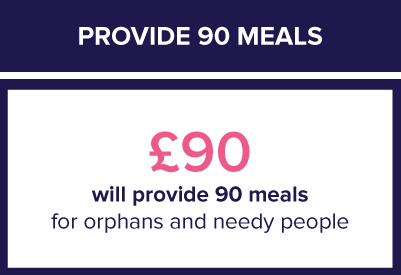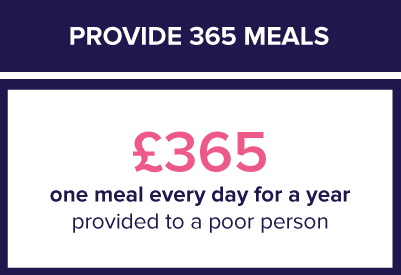 Help Change Cameroon's Reality
In a 2016 report by the United Nations Human Development Programme, which measures countries on their income and life expectancy, Cameroon ranked a shocking 153 of the 188 countries.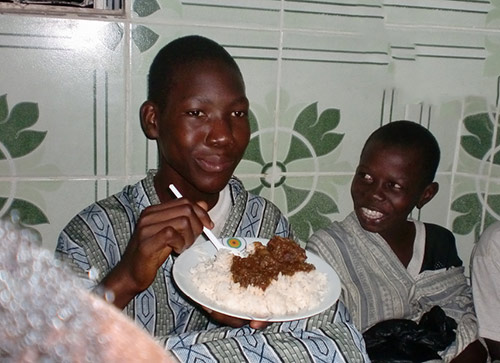 Hunger in Cameroon
With rising food prices exceeding what the poor villagers in Cameroon can afford, these people are in crisis. As food shortages devastate the country, millions of people, including refugees who have fled to the country after being displaced from their homes by war, are forced to spend their nights hungry.
These people are weary and alone, not knowing where they're going to find their next meal. If they are to survive, and live a healthy life, the people of Cameroon need our help, fast


Gift the gift of food for just £1
For just £1, your small change can help feed the hungry people of Cameroon. Your small donation will provide vital food to those who would otherwise go hungry, ensuring they don't have to worry about where their next meal will come from.
By donating £30, you can provide someone with a meal for every single day of a month, saving their lives and giving them vital nutrients.
Penny Appeal are focusing on providing assistance to the refugee camps in Cameroon, who have no one to count on. We will be providing them with nutritious food to bring them relief from the hunger they face each and every day.

We need your help! With your donations, we can improve the quality of life for the people of Cameroon, giving them hope for a brighter future!
Help the people of Cameroon


Penny Appeal's
Feed Our World
We are active in over 30 crisis-hit countries
*Donating to Feed Our World will help us support countless communities across the world by providing life-saving food. Your generous donation will be used to provide food for a family in one of the thirty countries we are working in, including Cameroon.