Donate Food in Sudan
Around 1.25 million people are on the brink of starvation in South Sudan after over four years of civil war.
Give the Gift of Food for £1 a Meal
Save Lives in Sudan

South Sudan is in the midst of a terrible humanitarian crisis, where hunger is being used as a weapon of war. The civil war has made people terrified to grow food; in some areas, if farmers cultivate crops, they can be seized by the government and arrested as 'rebels'.
South Sudan used to be the breadbasket of the country, and now its people are starving to death. For just £1, you can provide a nutritious meal to the Sudanese people who need it most.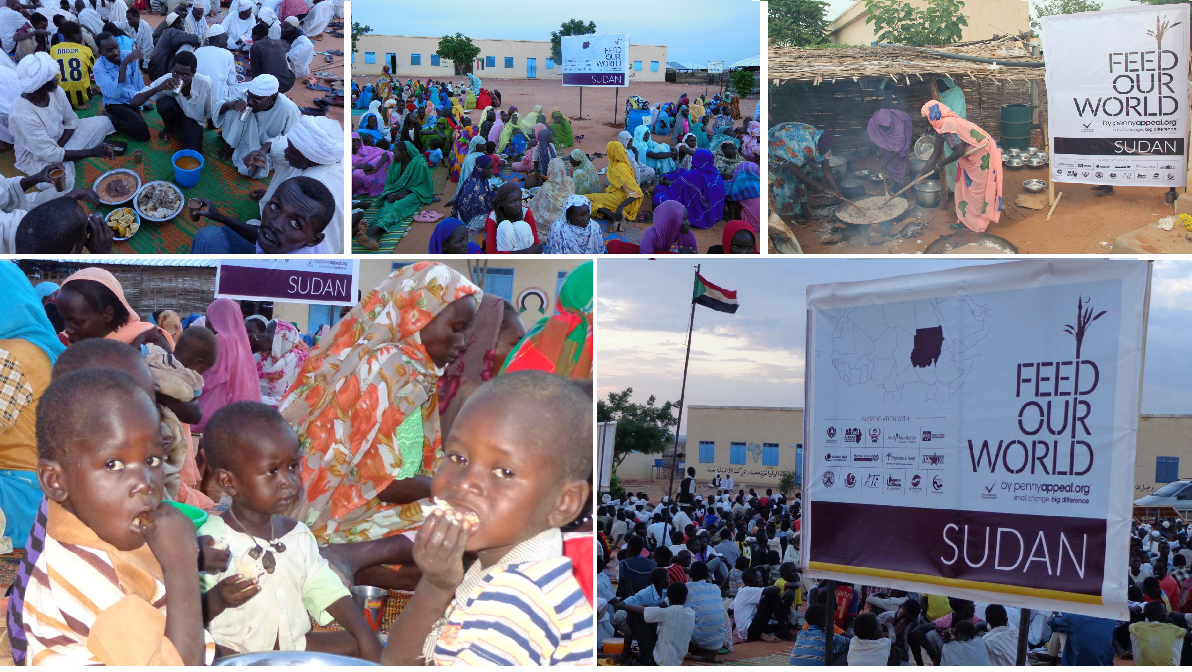 Donate Food to Sudan for just £1

With just £1, you can feed the hungry in Sudan. Your small change will provide food to those who are on the brink of starvation, and provide a desperately needy person with a nutritious meal.
For just £30, you can help the poor in Sudan by providing someone with one meal every single day for a month.
This Ramadan, Penny Appeal aims to distribute over 25,000 meals to individuals and families crippled by poverty and civil war in Sudan.
Beyond providing daily meals, we will be distributing food hampers, organising community iftar and suhoor programmes, gifting essential household items and clothing and providing healthcare and medicine. We will work closely with families to support them to feed their children and ultimately become financially independent.
Penny Appeal's
Feed Our World
We are active in over 30 crisis-hit countries
*Donating to Feed Our World will help us support countless communities across the world by providing life-saving food. Your generous donation will be used to provide food for a family in one of the thirty countries we are working in, including Sudan