Donate food in Senegal
Nearly half of the Senegalese population is living in poverty. Donate and help Penny Appeal feed the hungry for just one pound a meal.
Feed the Hungry in Senegal
Your Donation Can Save Lives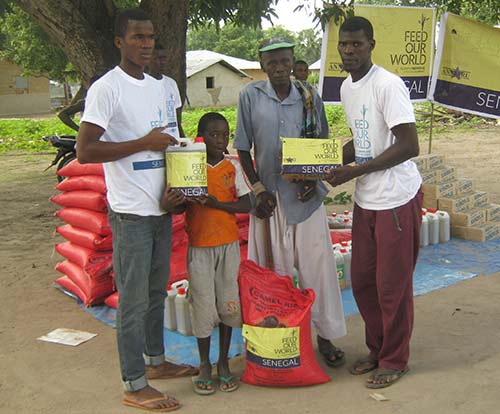 Hunger in Senegal
Senegal is one of the world's least developed countries, relying heavily on crops and fishing. This is why the country is particularly vulnerable to the effects of climate change and internal conflict, with those in rural areas most seriously affected.
Lack of food is also a huge factor in Senegal's high under-five and maternal mortality rates. With your help, we can help feed families in Senegal for just £1 a meal.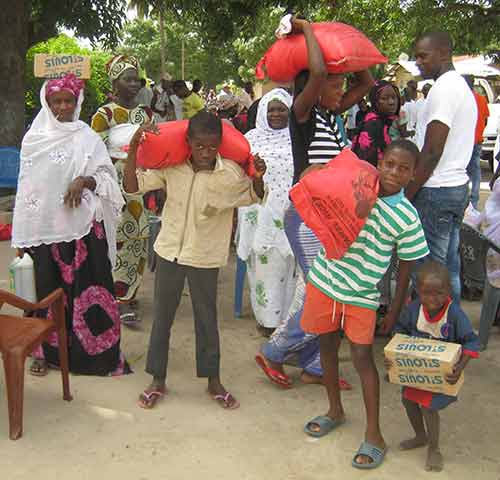 Donate food to Senegal for just £1
For just £1, you can feed the hungry in Senegal. Your small change will provide food for those who would otherwise go without, and provide a desperately hungry person with a nutritious meal.
For just £30, you can help the poor in Senegal by providing someone with one meal every single day for a month.
This Ramadan, Penny Appeal aims to distribute over 40,000 meals to individuals and families crippled by poverty in Senegal. Beyond providing daily meals, we will be distributing food hampers to help families get the nutrition they desperately need.
Donate today and help save lives in Senegal!
Penny Appeal's
Feed Our World
We are active in over 30 crisis-hit countries
*Donating to Feed Our World will help us support countless communities across the world by providing life-saving food. Your generous donation will be used to provide food for a family in one of the thirty countries we are working in, including Senegal.