Hundreds of thousands of people live below the poverty line in Mauritania. Donate and help Penny Appeal feed the hungry with just one pound a meal.
Feed Hungry Families in Mauritania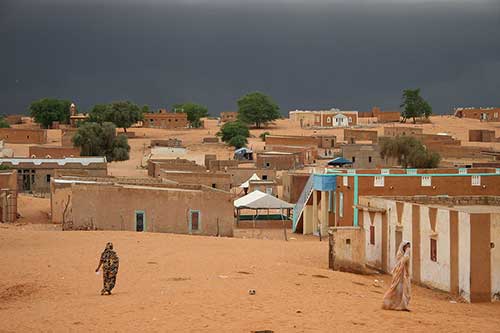 Hunger in Mauritania


Three quarters of the land in Mauritania is desert or semi-desert, which means the country can't grow enough food and has to import 70% of their food. Therefore, price fluctuations have a huge impact on families struggling with chronic poverty.
Vulnerable groups such as women, the elderly, youth and people with disabilities are the most affected by poverty. Living in such extreme conditions, Penny Appeal asks you to help. By simply donating £1 you will provide a meal to those who need it most.
Your Donation can Save Lives
With just £1, you can feed the hungry in Mauritania. Your small change will provide food to those who would otherwise go without, and provide a desperately needy person with a nutritious meal.
For just £30, you can help the poor in Mauritania by providing someone with one meal every single day for a month.
This Ramadan, Penny Appeal aims to distribute over 25,000 meals to individuals and families crippled by poverty in Mauritania. We will be providing daily meals and distributing food hampers to the country's poorest people.
Donate Now to Save Lives in Mauritania
Penny Appeal's
Feed Our World
We are active in over 30 crisis-hit countries
*Donating to Feed Our World will help us support countless communities across the world by providing life-saving food. Your generous donation will be used to provide food for a family in one of the thirty countries we are working in, including Mauritania.