World Water Day 2019
Penny Appeal are celebrating this for the 5th year running with our Thirst Relief appeal, providing clean, safe water by building thousands of wells in countries most needed around the world to make water accessible to thousands of lives.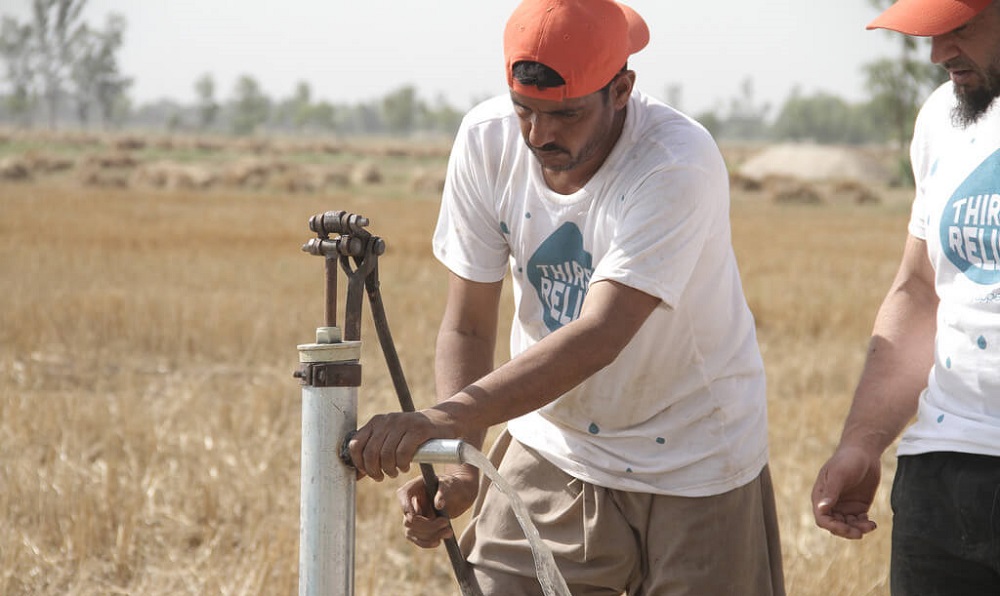 Did you know?

So far in Penny Appeal's 10 amazing years, Penny Appeal has provided 16,000 wells around the world which each have a 10 year lifespan and help 10 families in each area.
This is equivalent to 3 trillion glasses of water! But, do you know where World Water Day originated and why? Continue reading to learn more.

Which Organisation initiated the World Water Day?



World Water Day was originally recommended by the United Nations in 1992 at the United Nations Conference on Environment and Development (UNCED) in Rio de Janeiro. The official first World Water Day was in 1993 on the 22nd March.
World Water Day 2019 will be the United Nations 26th year of celebrating World Water Day.

What is the purpose of World Water Day?



We all understand the importance of water and how it benefits our health, but what is the actual purpose of World Water Day?
World Water Day is the annual United Nations observance day which focuses on the importance of clean, safe water and the accessibility of fresh water for people around the world.
World Water Day is a chance to advocate for the sustainable management of clean and safe water resources around the world and also highlights the importance to preserve the water.
The United Nations have an amazing goal of "water for all by 2030".
Celebratory events in the themes of educational, theatrical, musical, lobbying or charitable are used to celebrate the Water Day around the whole world by many different individuals and organisations, lead mostly by the United Nations and the members of all the United Nation member states.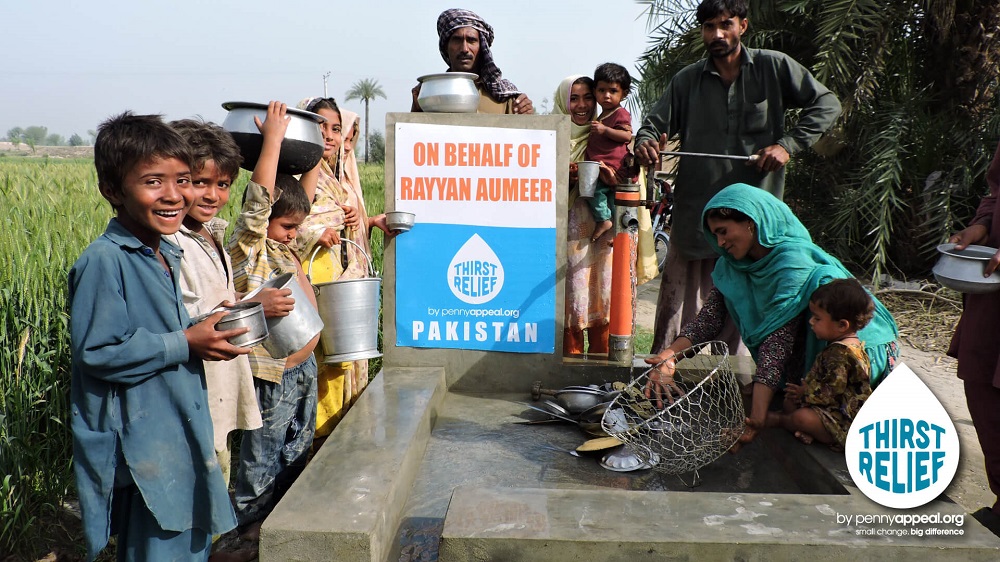 Here at Penny Appeal, we understand that dirty water is one of the world's biggest killers as 844 million people don't have clean water (WHO/UNICEF Joint Monitoring Programme (JMP) Report 2017).
Penny Appeal support World Water Day each year on the 22nd March by promoting our Thirst Relief appeal for a month, with the aim to build as many wells as we can to provide as much clean, fresh and safe water to as many families living in rural areas as possible by building water wells.
Three children die every minute from drinking dirty water.
By building water wells in rural areas of poor and needy countries, we can save as many lives and hopefully eventually lower the number of deaths per minute by consumption of dirty water.
It costs from just £300 to build a well in a needy community; that's just from 82p per day to give the gift of water.
Drinking dirty, diseased water is one of the most common causes of death in the developing world - and one of the most preventable - so you could be saving countless lives for years to come.
At Penny Appeal we understand that there is an urgent need for reliable access to safe, clean water as this means that drinking, cooking, washing, watering crops and animals and making wudu no longer pose a risk of illness. This allows those less fortunate a chance to break free from poverty and transform their lives for years to come.


What is the theme of World Water Day 2019?



Each year the United Nations propose a new theme for World Water Day so that all individuals, organisations and charities all can fundraise for not only water but the current theme given by the United Nations for World Water Day.
The World Water Day 2019 theme is "Leaving no one behind". As their clear goal is "Water for all" by 2030, the United Nations wants to provide the billions of people without water with clean and safe water.
The United Nations want to provide water to all marginalised groups including women, children, refugees, disabled people and many others around the world without safe water. They intend to do so by teaching people about why so many people are being shortened of water access.

What can I do this World Water Day?



This year, Penny Appeal is celebrating the amazing 10 years of charity, and for the 5th year running, we are creating awareness of the people without regular and easy water access in Kashmir, Bangladesh, Pakistan, India, Indonesia, Niger, Somalia, Gambia and Nepal. This March, give the gift of safe, clean water to people around the world who need water desperately.
Get involved this World Water Day and build a well in your name or the name of a loved one and gain maximum rewards by saving lives across the globe.
Don't have the money? Don't worry!
Why not start a fundraiser for your well and have all of your friends and family as well as yourself raise money towards a well this March and we will stop the water crisis with Penny Appeal.