Women's Welfare around the World
Empowering women, promoting equality, breaking the cycle of poverty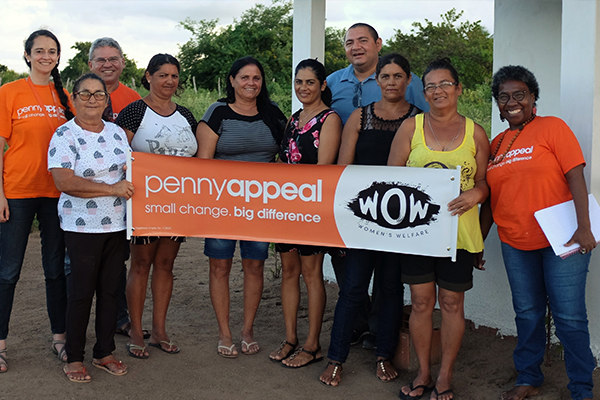 In 2020, countries all over the world are still struggling with gender equality, with noticeably large chasms between men and women in significant areas such as educational opportunities, economic success, healthcare standards and political standing. The achievement of gender equality seems to be a slow going process for many countries today, but it is something we all need to work towards, and help others work towards, in order to make a better world for all of us.
From the UK to Brazil and beyond, women face daily struggles for equality. Two thirds of the 774 million illiterate people on the planet are female, almost 750 million women are married before the age of 18, women and girls account for 71% of all human trafficking victims, 35% of women have experienced some form of violence in their lifetime. The list of struggles and inequalities faced by the women of our world could go on and on but through education, opportunity and empowerment, we can make a change.
Women make up half the world's population, so it should come as no surprise that empowering women, fighting for their rights and helping them achieve equality would spur on substantial educational, economic and personal growth for communities everywhere. August 26th is Women's Equality Day and we're standing with our sisters all over the globe, celebrating their strength, cheering for their ingenuity and acknowledging in their achievements.
All year round, Penny Appeal's Women's Welfare (WOW) programme fights for the rights of women and strives to help them attain equality. Thanks to our amazing donors, we have been able to complete a number of different projects for WOW, all of which underline our commitment to working towards the further empowerment of women on an international stage. Let's take a better look at how WOW is helping achieve women's equality and empowerment all over the world.
Empowering Women's Businesses in Brazil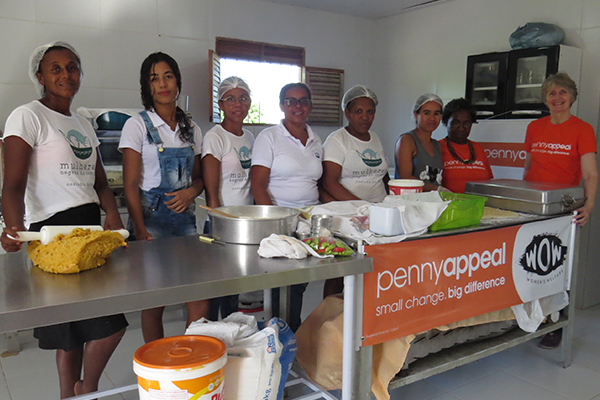 The UN have said, "When more women work, economies grow. An increase in female labour force participation—or a reduction in the gap between women's and men's labour force participation—results in faster economic growth." Simply put, the economic empowerment of women is one of the tried and tested ways for communities to break free from the cycle of poverty, and small businesses in particular play a huge role in this.
Penny Appeal have been lending a helping hand to female entrepreneurs in Brazil by empowering them to dream bigger and expand their small businesses in ways that will make a long-lasting, meaningful difference. Our efforts were focused in Paraíba, where more than 1 million out of 3.8 million inhabitants are living in poverty, and aimed to help those who sell their products within their communities and the surrounding area.
Penny Appeal's teams have been working to help these women improve their business management, marketing and the quality of their products, which all contributes towards the building of sustainable and lasting livelihoods. This way, the women themselves remain in control of their own economic development and are crafting a better future for themselves.
All of the groups of women involved in our Paraíba WOW projects have been doing business for varying amounts of time; some have been working for years, while others began trading recently. However, they all needed support in accessing new markets, acquiring equipment and materials, and developing marketing strategies. The support our donors have offered for WOW projects such as these, makes economic development possible and can truly help further women's equality around the world.
Crafting a Better Future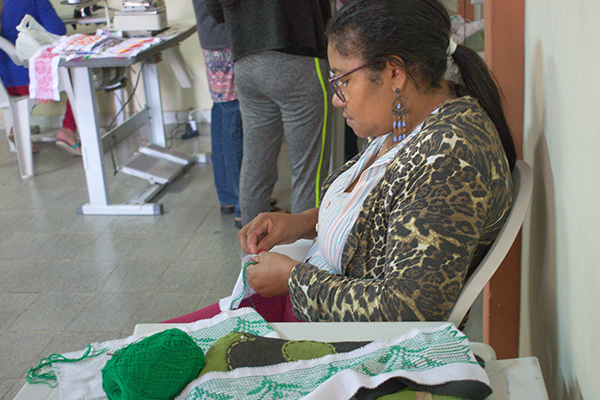 Penny Appeal's work in Brazil allowed us to meet many remarkable women, from the resilient founders of Casa Lilás to the passionate cultural advocates of the Quilombo community. One of the women we met was 53-year-old Maria; with a ready smile and a kind nature, Maria has a lot to give. However, poverty has been a constant in Maria's life.
When she was a young woman in Paraíba, already married, she worked in the public slaughterhouse, cleaning the entrails of cattle, as well as doing other people's laundry and cleaning their houses in order to make sure that her family of 8 did not go hungry.
At that time they lived in a rented room with no electricity, running water or bathroom. Today, Maria has her own house; a testament to her incredible work ethic, from the money she scrimped and saved to pay for it to the work she put in as a bricklayer's assistant, actually laying the bricks that built her very own house.
Now, Maria has started her own small business, making and mending clothes for people with a group of other women. Penny Appeal trained them on how to embroider and sew, as well as properly finishing each of their garments. The training also supported the group to work on their designs and incorporate images and designs from their own culture and region, an idea which Maria has fully embraced in her work.
"My message to Penny Appeal is one of many, many thanks – please put 'many' twice, to make sure they know my gratitude is very strong!" Maria told us, "Thank you for the help, for the donation, for everything that I have learnt so far, and that I will continue to learn. May God bless each and every one of the people who contributed by giving pennies so that this work to help others, to help women and their groups, can happen."
Paramedic Training in Bangladesh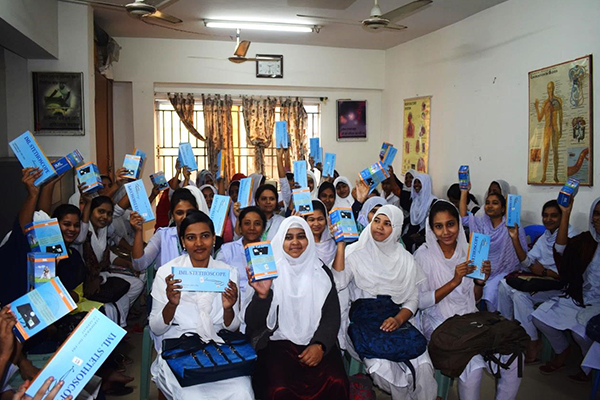 A good education can open up a world of possibilities for women, providing them with the skills they need to successfully lift themselves out of poverty but in Bangladesh, many women and girls are denied their right to an education. 10% of girls here never get the chance to enrol in school, while 34% drop out due to poverty, early marriage, household responsibilities, social insecurity or violence.
With the proper care and education, many of these girls could go on to do great things in their communities, especially in the healthcare sector which is in dire need of support in rural Bangladesh. In an effort to help empower women in Bangladesh, as well as improving healthcare throughout rural communities, Penny Appeal's WOW programme has supported 120 young women in their endeavour to become certified paramedics and aided in finding them job placements after the completion of their exams.
We worked with our partners on the ground to help run a Community Paramedic course for these young women, in order to develop their skill sets and give them the tools they need to find employment. Making sure these young women were also supplied with proper nutrition over the course of their studies was a very important aspect of this project as well, implemented through weekly lunch services.
In order to assure that students were being provided with the best possible education and understanding of the Community Paramedic curriculum, two teachers were also recruited for the programme and medical kits, including blood pressure machines, stethoscopes, medical torches, thermometers and measuring tapes, were distributed to all students.
After passing the Community Paramedic course, these women are now doing wonderful things for their communities and for themselves, Alhamdulillah, and that is all thanks to donors like you. Without your steadfast support in the fight for equality and empowerment, we wouldn't be able to provide these women with the tools they needed to thrive.
Empowering Bangladeshi Women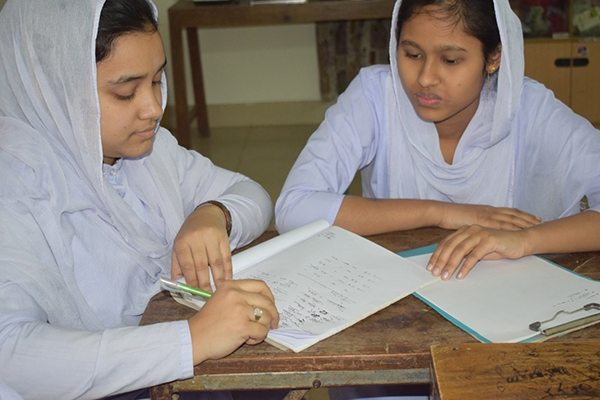 Saila is just 22-years-old, but she has known poverty her whole life. She was born into a very poor family, with her father being the family's sole provider. He works as a farmer, harvesting crops on a large farm near their village. Saila said, "From a very early age I thought, I have to do something so I could raise my head in the society."
She finished school with good marks, but her family was unable to send her on to further education because it was too expensive. Some of Saila's relatives also told her father that they didn't see the benefit in even trying to send her for more education and that he should instead find her a husband. Saila's mother saw the passion her daughter had for her studies and knew that she could go on to be so much more than just somebody's wife, but her father still forced her to get married at the young age of 17.
Saila felt like a burden on her family so she went along with the marriage, but it wasn't long before her new husband and his family started treating her badly. Saila told us, "My husband and in-laws started abusing me, I was even beaten by my husband. They wanted a dowry, and asked me to bring money from my father."
She endured this for as long as she could but once her daughter was born, the torture increased and she was able to escape back to her parents' home. Life was difficult once again for the family, but this all changed when Saila's uncle enrolled her in the Community Paramedic course. Saila is an intelligent young woman, and has done wonderfully all throughout the course.
During her studies Saila told us, "My small daughter is with my parents. During holidays, I go to see her. Now I am in second year of my course, after completing my course, I will definitely get a job. Then I will be happy again, my daughter will stay with me. I will let my daughter go to school. I will help to build my daughter's future the way she wants."
Saila, Maria and the thousands of other women WOW has helped over the years are finding pathways out of poverty because of your generosity and support. Our Women's Welfare programme plays a crucial role in empowering women and girls all across the world, providing them with the tools, education and support they need to blossom into strong, inspiring women. On Women's Equality Day, and all throughout the year, WOW gives you a platform to help women in need and champion the rights of our sisters. If you'd like to help us empower our sisters and spread equality, make a donation to our Women's Welfare programme today!