Enchanting Winter Traditions Around the World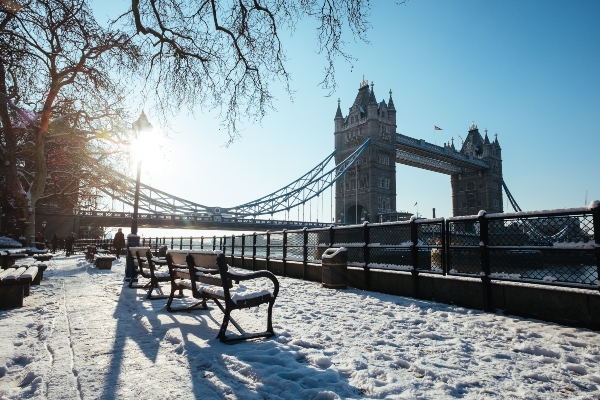 From ice sculpting to gift giving, these are some of the most charming winter traditions around the world that will make you appreciate the season even more!
The winter season is commonly seen as a period for spending time with family, giving thanks, and celebrating. But each culture has their own unique way of doing things. Winter is a special time for many cultures all over the globe, and each one has their own set of traditions that make the season special. From Germany's Christmas markets to China's New Year's celebrations, there are endless amazing winter traditions around the world!
So, sit back, relax, and get ready to be transported to a land of winter wonder!
Germany is well-known for its festive holiday markets. These markets are the perfect place to find unique gifts for your loved ones, or to simply enjoy a delicious Bavarian dumpling! The atmosphere at the winter markets is truly magical, and they are a must-see if you are ever in Germany during the winter season!




In Japan, one of the most popular winter traditions is ice sculpting. Every year, people from all over the country gather in the city of Sapporo to compete in the annual Snow Festival. The event features some of the most creative and intricate ice sculptures you will ever see! If you are lucky enough to be in Japan during winter, be sure to check out this amazing event.




Another popular winter tradition is gift giving. In Norway, the custom of giving gifts to friends and family on Christmas Eve is called Jul, and it is a very important part of Norwegian culture. Santa Claus is known locally as Julenisse, and he is said to bring gifts to good children. Families will often leave out a bowl of porridge for Julenisse in case he gets hungry during his busy night!




China is home to the world's largest New Year celebration. Every year, millions of people travel to Beijing to watch the spectacular Lantern Festival. The festival features beautiful lanterns of all shapes and sizes, as well as traditional Chinese dances and performances. It is truly a sight to behold!




Ice Castles: Every winter, the town of Breckenridge in Colorado transforms into a magical ice kingdom. The Ice Castles are built entirely out of icicles, and they feature tunnels, slides, fountains, and even a throne room! Visitors can explore the castles during the day or at night, when they are illuminated with LED lights.




Winter Carnival: The Winter Carnival in Quebec City is one of the largest and most popular winter festivals in the world. The event takes place over two weeks in February, and it features a wide variety of activities, including ice sculpting, dog sledding, snowshoeing, and more.




Finally, one our personal favourite winter traditions… the Great British Pantomime! This beloved annual tradition takes classic children's stories such as Cinderella and Jack and the Beanstalk and turns them into lively family entertainment! Pantomimes feature hilarious comedy, catchy songs, and over-the-top costumes. They are the perfect way to get into the holiday spirit!
At Penny Appeal, we've been known to dabble in some of these fun winter pastimes ourselves! Our long-time followers might remember our ice sculptures in Canary Wharf, implemented as part of our 'What Would Jesus Do?' campaign. The sculptures were designed to shed a light on the many families going homeless every hour in the UK, while sharing the example of Īsā ibn Maryam (AS) and his compassion towards those in need.
Gift-giving is another favourite pastime of ours! Of course, we don't limit gift-giving to the winter season. Penny Appeal at Home and our volunteers regularly deliver toys and presents to children and young adults in the community. From visiting sick children in hospitals and hospices, such as The Royal London Hospital, to delivering Eid gift at hostels and women's shelters in Birmingham, we're committed to spreading cheer to children! If you're interested in helping us continue this important work, please visit our Penny Appeal at Home page!
And of course, what would this season be without the Great Muslim Pantomime? Now an annual staple in the Penny Appeal calendar, this feel-good production celebrates the best of the Pantomime tradition through the lens of Britain's incredible Muslim community!
This year's production is Cinder'Aliyah… a fresh and unique take on one of Pantomime's favourite stories! Tickets are selling fast, so make sure to get yours now!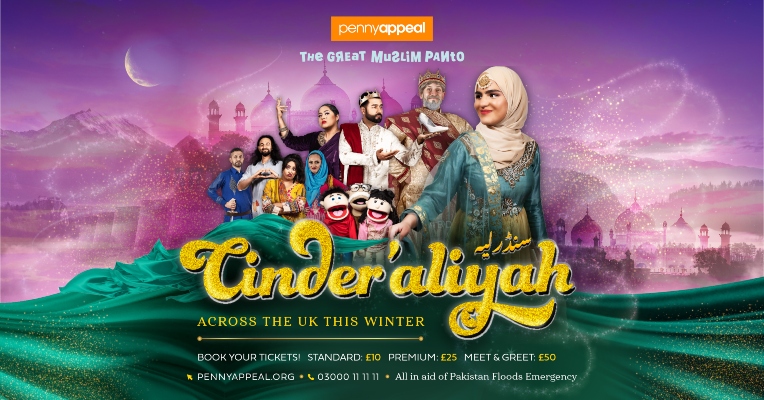 What are some of your favourite winter traditions? Let us know on social media!