The Ultimate Winter To-Do List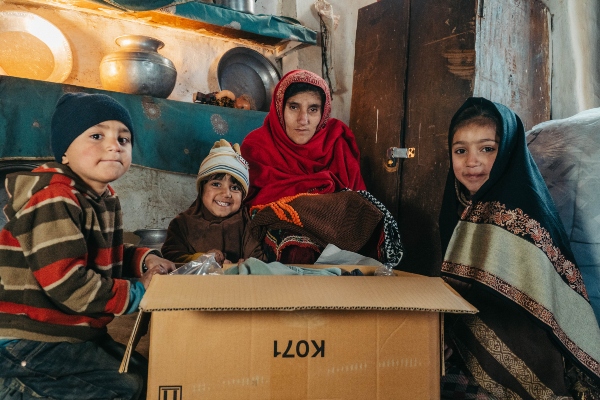 It's that time of year again! The days are shorter, the nights are colder, and the year is almost over. For many of us, that means staying indoors, snuggling up with a warm blanket, and enjoying a hot cup of tea or two. But just because it's cold outside doesn't mean we can't still stay busy, productive, and dutiful!
Below we've compiled a handy to-do list for Muslims to make the most of the winter season. From fighting loneliness to strengthening your faith, there are plenty of valuable things to do to keep the winter blues away!
So, grab your coat and gloves, and let's get started!
Make dua (supplication) regularly, and especially during difficult times!
Dua is an important part of Muslim life – as the Prophet (ﷺ) himself said, dua 'is itself a worship' [Dawud]. Dua allows us to communicate with Allah (SWT) and to seek His help and guidance.
As Muslims, we are encouraged to make dua regularly, and especially during times of hardship or difficulty. Dua can be made silently or aloud, in private or in public. It is a humble act of submission, and a reminder that we are relying on Allah (SWT) for help. When we make dua, we are reminded of our dependence on Allah (SWT), and we are renewed in our faith. The act of making dua also helps us to consider the problems of others, and to feel empathy and compassion for them. In this way, dua is a powerful tool for building compassion and connection in the Muslim community. As the weather gets colder, the world could use a little more compassion!
Connect with family and friends, especially if you're feeling lonely
Humans are social creatures: we thrive on connection and interaction with others. That's why isolation and loneliness can be so tough to deal with. If you're feeling lonely, one of the best things you can do is reach out to your family and friends – perhaps even a friend you haven't seen for some time!
Spend time with people who make you feel positive and inspired. Don't be afraid to open up about how you're feeling – letting others in can help lessen the sense of loneliness. You might also want to join a club or group that shares your interests, or volunteer for a cause that you're passionate about. When we give our time to others, we receive a great deal in return – including a sense of connection and belonging. So, if you're feeling lonely, take the first step and reach out to those you care about. Chances are, they'll be more than happy to hear from you!
Give charity in secret and make sure it's from the heart
There are many reasons why people give charity. Some charity, such as zakat, is a religious obligation. But some also give out of empathy and kindness, or to further express their faith, or to express their gratitude for what they have been given in life. Whatever the reason, giving charity can have a profound impact on both the recipient and the giver, both now and in the Hereafter.
However, it is important to remember that giving should be done from the heart and not for recognition or acclaim. That is why it is often best to give charity in secret, so that the focus remains on the act of kindness itself and not on the individual who is performing the act. When we give from the heart, we open ourselves up to the true spirit of giving, which can be one of the most rewarding experiences in life.
This winter season, consider giving to a winter-focused cause, such as Penny Appeal's Winter Emergency appeal, and helping those most vulnerable during the bitter months.
Strengthen your iman (faith) by reading the Holy Qur'an
The winter months can be a difficult time for many, especially those who struggle to maintain a consistent connection with their faith. The cold weather can make it harder to find motivation or focus when it comes to the most important things in life!
One of the best ways to make sure that you are staying connected with your iman during this time is to commit to a regular and consistent schedule for reading the blessed Qur'an. Make a plan for how much time you want to dedicate each day, or even each week, and stick to it. This will help you stay focused and motivated even when the weather outside might be making it more tempting to stay inside and curl up with a blanket instead!
In addition to setting yourself a schedule, create an environment conducive to engaging with the Qur'an. Find a cosy spot in your house where you can spread out your Qur'an, your prayer mat, and anything you might need. This will help to create a specific physical space in which you can focus your mind on the words of Allah (SWT).
Winters can be difficult. However, by following these tips, Insha'Allah, we can make the most of our winter months and come out stronger for it!
What are some things you do to get through the winter months?