The true meaning of sacrifice
The story of the Prophet Ibrahim (as) and his son Ismael (as)
The story of the Prophet Ibrahim's (as) willingness to sacrifice his first son holds great importance. It's a story with so much to learn from, and teaches us that submission to, and the love of, Allah (swt) are the qualities every true Muslim should have if they want to be successful.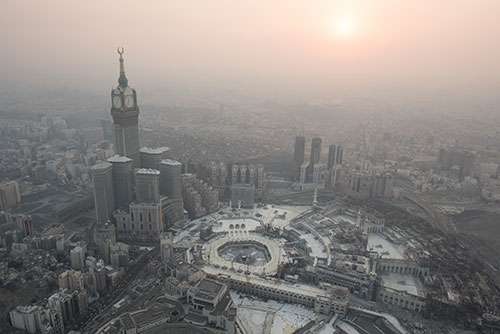 It was after Prophet Ibrahim (as) had his second dream that he must sacrifice his eldest son Ismael (as) that it dawned on him that this truly was a command from his Lord (swt). Prophet Ibrahim's (as) reluctance to sacrifice his son was drowned out by his submission to Allah (swt).
"Oh my father," Ismael (as) told Ibrahim (as), "Do that which you have been commanded, insha'Allah you shall find me among the patient." [37:102] These words of obedience to the Divine command by his son aided Prophet Ibrahim (as) to gain the strength to carry the act out.
On Mount Arafat, Prophet Ibrahim (as) blindfolded himself to not witness what he was about to do and tied his son's hands and legs so he wouldn't struggle.
Prophet Ibrahim (as), after obeying the command, took off his blindfold and to his astonishment found that he had sacrificed a ram and that his precious son was standing next to him. Allah (swt) did not want Ismael (as) to be sacrificed; he wanted Prophet Ibrahim's (as) attachments to this world to be sacrificed.
This Eid, what are you going to sacrifice?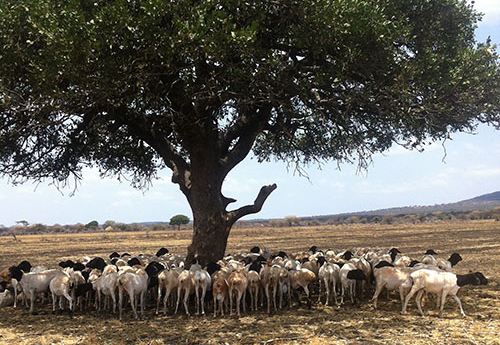 This Hajj, we are asked to relinquish our attachments to a small amount of our money – just £29 – so that those in dire need can eat on Eid. We are being asked to follow the footsteps of our father Ibrahim (as).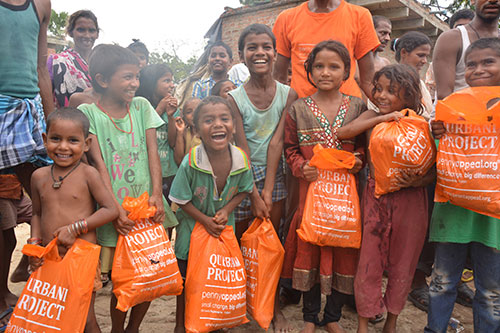 Donate now or call us on 03000 11 11 11