Stand in solidarity with Palestine this Ramadan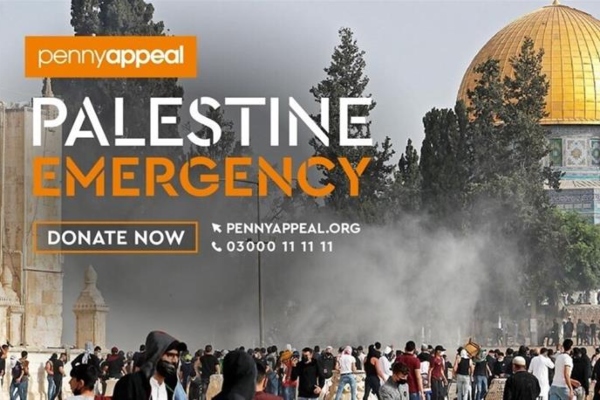 Ramadan is a time of peace and blessing across the Muslim world. However, for our brothers and sisters in Palestine, the holy month has been repeatedly marred by increased aggression.
In what should be a time of prayer and reflection, many Palestinians cannot find solace due to the constant threat of violence. In particular, worshippers at the Al Aqsa Mosque, Islam's third holiest site, have faced frequent attacks during Ramadan in recent years.
Wednesday was a night of chaos for worshippers as police stormed the compound, using batons and rubber bullets in shocking scenes caught on video shared online. Reports from eyewitnesses describe an intense conflict where windows were broken, doors were smashed, and rubber bullets flew through the air. It is heart-breaking to witness such devastation, especially during a time that should be all about tranquillity and spiritual renewal.
Since 2014, Penny Appeal have been providing essential aid to Palestine in partnership with local organisations and hospitals. We have provided food and water for those living under occupation, as well as medical supplies and equipment to ensure proper healthcare for those in need. We are currently on the ground in Palestine helping people shaken by the current conflict.
With your support, we can continue to help those affected and bring much needed aid and assistance. Please donate to our Palestine Emergency appeal today, so that our brothers and sisters in the Holy Lands can enjoy a dignified Ramadan, despite their difficult situation.
By standing together, we can help alleviate suffering and demonstrate that we will not tolerate aggression towards our brothers and sisters while they practice their faith. It is our sincere hope that those in the Holy Lands can soon enjoy Ramadan, Easter, and Passover with peace, security, and harmony.
Click here to support Penny Appeal's Palestine Emergency appeal.