Building a Brighter Future through Education in Gaza
School teachers hold the candle to light the future of children in Gaza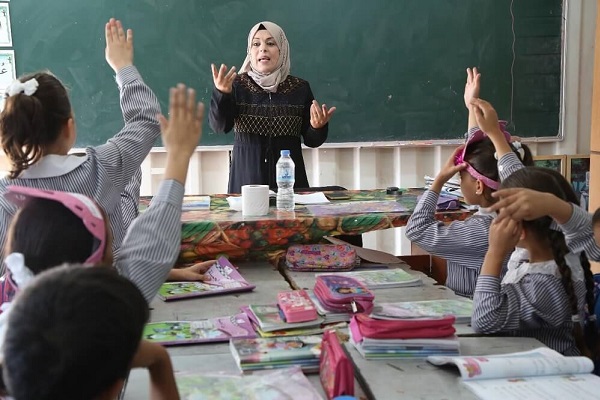 Teacher Amal Khateeb among her students in el Daraj school. ©2018 UNRWA Photo by Khalil Adwan.


The children of Gaza want to learn, and teachers like Amal Khateeb are making it happen against the odds – with a helping hand from Penny Appeal.
Schools in Gaza are underfunded and stretched thin. 94% of schools have a double-shift system, teaching one 'school' of students in the morning, and a different group in the afternoon. This means that many children struggle to learn and pass their exams. Recently, funding for schools have been cut even more, putting kid's education at risk.
But with your generous support, we are helping to change that.
Our teams on the ground at Penny Appeal have been supporting the wonderful el Daraj school in Gaza in partnership with UNRWA, providing a quality education to hundreds of children in Gaza!
We are proud to be supporting hundreds of students and many talented teachers in the el Daraj school in Gaza. This is the story of one of our amazing teachers, Amal Khateeb, and how she is making a brighter future possible for the children of Gaza.
Like all teachers around the world, Amal Khateeb plays a significant role in shaping the future of the children she teaches. At the el Daraj School however, Amal's job is much more challenging. In her classroom, the children she teaches, live under the devastating impacts of a long standing blockade and have been exposed to three hostilities in their short lives.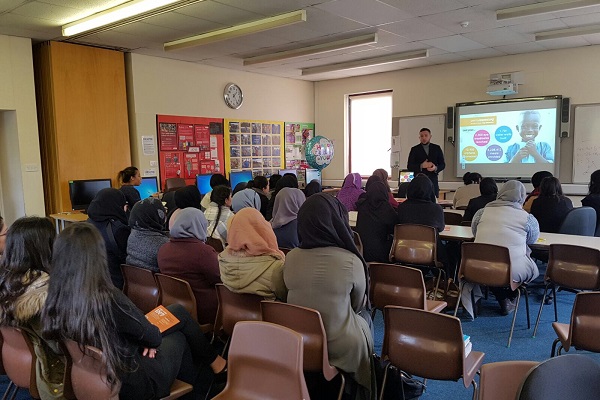 39-year-old Amal was a top student at university and always dreamt of managing her own class. That dream became true in 2009 when she started teaching at el Daraj School.
"I was the first teacher who entered this school; from the first moment, my heart got attached to the students" describes Amal, who is herself a refugee. At the beginning, she worked as a support teacher for a year where she gained experience; "I found a great difference between the theoretical and practical teaching. It was a chance to be a teacher in reality," she adds. Amal was the first teacher teaching first grade students at el Daraj School when it opened in 2009.
"I felt it was my duty to prepare them for practical life. I believe that there is no unsuccessful student, and teachers can unlock their capacities. One of the unique experiences which filled me with hope was with a student who had a genetic illness. I gave him extra classes after school hours, and put extra efforts with him to strengthen his self-confidence. Now he is 13 years old; he is one of the top students in his preparatory school. At the beginning of every school year he comes to visit me," Amal tells us, proudly.
Teaching children under such difficult circumstances where the atmosphere in Gaza is full of uncertainty and anxiety is a big challenge. The role of the teacher is duplicated and the responsibilities are growing. "We, as members of our community, have our own problems and family issues, but we should put aside all our personal concerns when we stand in front of students" Amal says.
Married for ten years, without her own children, Amal says; "All students are my children. I never felt childless. I am always armed with hope; children's dreams fuel me with hope and light for future. I love these moments when I see students that tell me about their dreams of being a doctor or a teacher. I hope I can play a role to guide them in the right direction to achieve their goals"" she comments.
--
You can be part of building bright futures for children in Palestine and Gaza, by donating as little as £30 a month to become a Friend of Palestine.