Road to Qurbani
The Road to Qurbani
At Penny Appeal, we take our responsibility to help you fullfil your duty of Qurbani, very seriously. We go above and beyond to make sure the healthiest and happiest animals are reared and prepared in accordance with Shariah. We also work to ensure that 100% of your Qurbani meat reached those desperately living in need across our world.
We'd like to share with you, The Road to Qurbani. This is how your donations result in impoverished communities across the world having a joyous Eid.
1. Dedicated Penny Appeal farms for Qurbani animals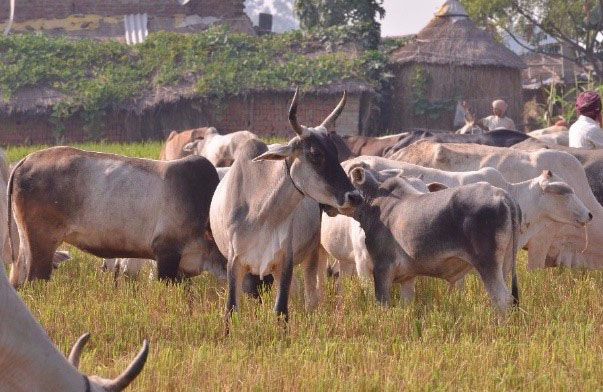 At our Penny Appeal animal farms, we look after all our dedicated Qurbani animals in accordance with ethical codes. A team of farmers make sure they are well fed and properly looked after.
2. Animals slaughtered in key locations
The animals are taken to a designated slaughter house. The slaughtered meat is then taken to the selected distribution points to be cut and distributed to impoverished families.
The local communities are engaged to ensure we reach the most vulnerable.
3. Meat is prepared an distributeat chosen locations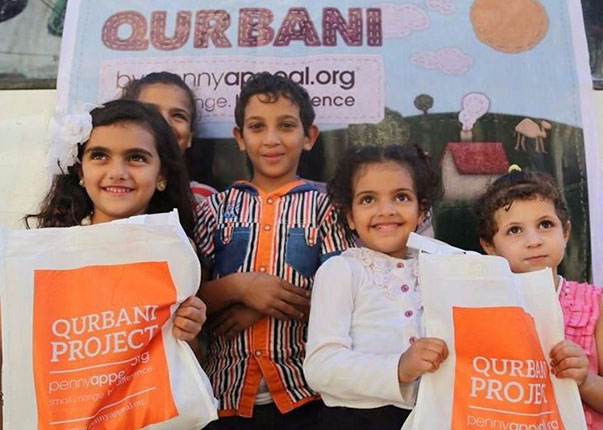 Penny Appeal volunteers prepare all the meat packs, ensuring they all have the sufficient amount of meat to feed entire families, and begin the distribution. Our vehicles enable our volunteers to provide meat to those who are unable to travel to distribution points.

4. Your Qurbani promise delivered
We take great care with your religious obligation to ensure every share of your Qurbani is delivered directly in the hands of those who need it most.