Protect Yourself and Others this Winter: Make Dua
Worship, wellness and the bitter winter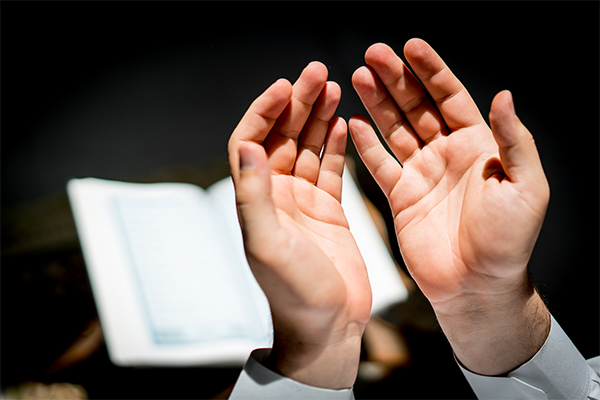 With the coronavirus pandemic making a resurgence in the UK, as well as other countries around the world, this winter will be a difficult one for all of us. Staying home where we can, wearing a mask when we are around others, social distancing and generally just following government guidelines will help protect ourselves and our families from COVID-19, while the NHS does their best to combat this virus.
But as the temperature drops, the nights get longer and isolation begins to take its toll, this season might very well start to feel like the longest winter of our lives. In times like these, it's important to remember that Allah (SWT) never presents us with more than we can handle.
As we all do what we can to keep our loved ones safe throughout these chilly months, we should remember that with Allah (SWT) watching over us this season, we are in good hands.
There are all kinds of dua you can make to protect your family, friends and neighbours this winter; dua for cold weather, dua for loneliness, dua for health and even dua for flu and cold. We've got a dua for illness, which can be said for those who have come down with COVID-19 and a dua for protection to ward off all that ails us this season.
Check out our list of helpful duas that can assist in making this winter a safe one!
Dua for Cold Weather
This dua for cold weather will help protect you from the icy chill of winter. As the temperature drops around us, we are reminded of the burning cold of Jahannam but our supplications to Allah (SWT) will implore him to grant us salvation from the wicked weather outside. While making this dua for yourself and those you love, please also make it for the poor and homeless this season.
لا اله الا الله ما أشدّ برد هذا اليوم , اللهمّ أجرني من زمهرير جهنّم
Laa ilaha illallahu ma ashadda barda hadhal yawm, Allahumma ajirni min zamhariri Jahannam
There is no Diety besides Allah, how severe is the cold of today! O Allah, save us from the extreme cold of Jahannam.
[Sunnī]
Dua for Loneliness
This dua for loneliness is here to help lighten the strain of isolation that has been brought on by COVID-19. Many people in the UK are now separated from their loved ones and for those who live by themselves, this can be extremely difficult.
أَعُوذُ بِكَلِمَاتِ اللهِ التَّامَّاتِ مِنْ غَضَبِهِ وَعِقَابِهِ، وَشَرِّ عِبَادِهِ، وَمِنْ هَمَزَاتِ الشَّيَاطِينِ وَأَنْ يَحْضُرُونِ
A'oothu bikalimaatil-laahit-taammaati min ghadhabihi wa 'iqaabihi, wa sharri 'ibaadihi, wa min hamazaatish-shayaateeni wa 'an yahdhuroon
I seek refuge in the Perfect Words of Allah from His anger and His punishment, from the evil of His slaves and from the taunts of devils and from their presence
[Tirmidhi]
Dua for Health
This dua for health can be made to keep your neighbours and loved ones safe from poor health throughout the winter. If you are worried about the wellbeing of your family and friends, then spare a moment to say a prayer for them.
أَسْـأَلُ اللهَ العَـظيـم، رَبَّ العَـرْشِ العَـظيـم أَنْ يَشْفِيَكَ
As'alullaahal-'Adheema Rabbal-'Arshil-'Adheemi 'an yashfiyak
I ask Almighty Allah, Lord of the Magnificent Throne, to make you well
[Tirmidhi]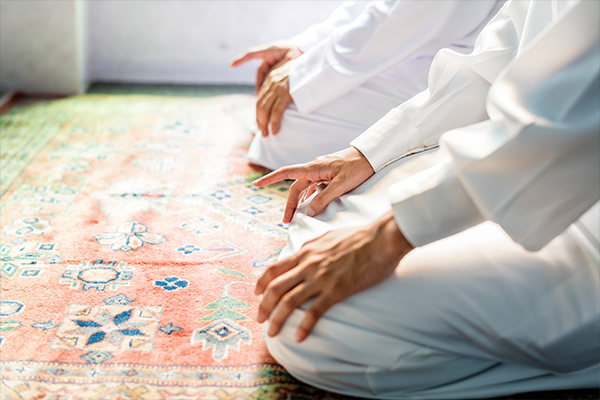 Dua for Illness
This dua for illness can be said when you're feeling under the weather this season. It's important to consult a doctor if you are feeling unwell, especially with the recent resurgence of COVID-19, but through supplication, you can ask Allah (SWT) to cure you and help ease your suffering.
اللَّهُمَّ ربَّ النَّاسِ ، أَذْهِب الْبَأسَ ، واشْفِ ، أَنْتَ الشَّافي لا شِفَاءَ إِلاَّ شِفَاؤُكَ ، شِفاءً لا يُغَادِرُ سقَماً
Allahumma Rabban-naas, azhibil-ba's, washfi antash-Shaafi laa shifaa'a illaa shifaa'uka, shifaa'an laa yughaadiru saqamaa
O Allah, Lord of mankind, do away with my suffering. Heal (me) as You are the only Healer and there is no cure except that of Yours, it is that which leaves no ailment behind
[Bukhari]
Dua for Flu and Cold
Its flu season everyone! This dua for flu and cold can be used if you have managed to catch the flu, the common cold or the coronavirus this winter. This supplication can even be made if you are feeling distressed because of COVID-19 and lockdown restrictions.
أَنِّي مَسَّنِيَ الضُّرُّ وَأَنتَ أَرْحَمُ الرَّاحِمِينَ
Anni massani-yadh-dhurru wa 'anta arhamur-Raahimeen
Indeed, distress has touched me, and You are the Most Merciful of the merciful ones
[Anbiya]
Dua for Protection
This dua for protection asks Allah (SWT) to shield you from illness and disease, which is especially important to pray for during the coronavirus pandemic.
اللَّهُمَّ إِنِّي أَعُوذُ بِكَ مِنَ الْبَرَصِ، وَالْجُنُونِ، وَالْجُذَامِ، وَمِنْ سَيِّئِ الأَسْقَامِ
Allahumma inni a'uzubika minal baros, wal junuun wal juzzam, wa min sayyi'il-asqam
O Allah, I seek refuge in You from leprosy, madness, elephantiasis, and evil diseases
[Abu Dawud]
Make Dua, Give Sadaqah
As you make dua this winter, please also remember to spare a prayer for the most vulnerable among us here in the UK and all over the world. The less fortunate are at great risk this winter; refugees, the homeless and impoverished families need your prayers and support. It will be extremely difficult for these people to protect themselves from COVID-19 and the bitter cold without aid.
Penny Appeal are helping families in Lebanon, Syria, Yemen, Palestine, Turkey, Pakistan, Kashmir, Afghanistan and right here at home in the UK. Please take a moment this winter to make due for those in need and offer your support through our Winter Emergency appeal.