Preparing for Winter - Our Top 5 Tips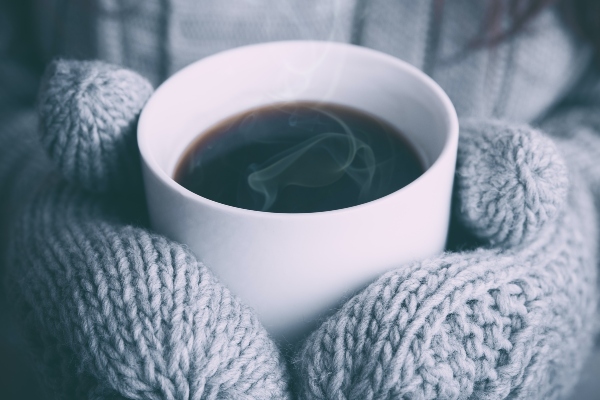 Winter is just around the corner! For many of us, that means preparing for the colder weather ahead. But what exactly should you do to make sure you're ready for the coming months?
Never fear, we're here to help! In this blog post, we'll share our top tips for getting your home ready for the winter season. From staying warm to stocking up on supplies, we've got you covered. So read on and get prepared for a comfortable and cosy winter!
1. Stay Warm and Healthy!
It's important to take steps to keep warm during winter, such as doubling up on bedding or wearing layers, staying hydrated, and preparing hot meals and drinks throughout the day. Aside from staying warm physically, it's also important to stay well this winter by eating nutritious foods and getting plenty of rest!​
2. Get your home winter-ready
Check your heating system! Make sure that your boilers, fireplaces, furnaces, and stoves are all in working order to keep you and your family warm during the winter months. Have a professional inspect it annually to prevent any issues. And don't forget to inspect your windows and doors for draft!
3. Be mindful of public health!
As cold weather increases the possible spread of illnesses, it's important to practice good health and safety. Make sure to cover your coughs and sneezes, wash your hands frequently, and practice social distancing when out in public spaces. Covid-19 hasn't gone away, and flu season is upon us, so take all necessary precautions! Check your local health centre for vaccine booster and flu jab opportunities - these are particularly important for the elderly and vulnerable!
4. Stay active
Don't let the cold weather keep you from getting outside and staying active - but remember to wrap up warm! Layer your clothing so you can stay warm when you're out and about. And don't forget the hats, gloves, and scarves!
Go for a walk, explore the outdoors - if we get snow this year, you might even build a snowman! Stay safe and enjoy the season! Remember to always be aware of your surroundings and take safety precautions when going out in cold weather. But keep an eye on the forecast, and if the weather is looking bad, make sure you have plenty of supplies at home!
5. Check on your neighbours
While you're getting ready for winter, don't forget to check in on your neighbours. Offer to help anyone who may need it, such as elderly or disabled people who may struggle with the cold weather. Even just a friendly chat and offer of assistance can make a huge difference!
Here at Penny Appeal, caring for neighbours has always been one of our core values. Our Winter Emergency appeal was developed to ensure the most vulnerable in our communities - both at home and abroad - are kept safe, warm, and comfortable each winter. Unfortunately, this winter is expected to be one of the deadliest for millions around the world as communities in extreme poverty struggle to deal with the bitter weather conditions.
Donate now to help us provide warm meals, winter clothes, shelter, fuel and much more to those who need them the most.