Tune in to Penny Appeal on Unity FM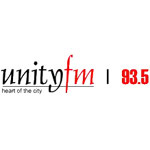 Following the success of last year's Ramadan radio show, Penny Appeal will return to Unity FM, Birmingham's local Muslim radio station, not once but twice!

Charity Champion, Na'eem Raza, will again take the helm as Penny Appeal takes to the airwaves on Sunday 5th and Saturday 11th August. The Ramadan radio shows will be on air from 5pm until midnight on both days.

You can join Penny Appeal by tuning in to 93.5FM (or listen online) where Na'eem Raza will be discussing a range of topics and raising money for the charity's Feed Our World appeal.

Feed Our World is a global feeding programme initiated by Penny Appeal, which brings together individuals and communities in raising funds for the world's most needy as well as uniting ten charities in delivering this aid to crisis-hit countries across Africa, Asia and the Middle East.

Penny Appeal Chairman Adeem Younis commented: "Na'eem Raza did a great job of hosting our Ramadan show last year and we are delighted that he is on our team once again.

"This Ramadan we are aiming to feed a minimum of 10,000 orphaned children and displaced families through our Feed Our World campaign, and we are sure that with Na'eem's help we can reach many more people in desperate need."

Unity FM is a non-profit making community radio station, which is also broadcast live via the internet at www.unityfm.net.

Further information on Feed Our World can be found at pennyappeal.org/appeal/feed-our-world.