One Night in Al-Aqsa: The Miracle behind the Movie

One Night in Al-Aqsa is the remarkable documentary about the al-Aqsa compound in Jerusalem. Set on the Night of Power, it follows the life and times of the people who work and live there, while uncovering the mysteries of this profound place.
Al-Aqsa's history is a deep one, from its humble beginnings to its beautiful architecture, every inch of the compound has experienced disaster and resurgence by the grace of Allah (swt). Being the first direction for qibla and the third holiest place in all of Islam, al-Aqsa holds a special spiritual significance to Muslims everywhere.
Tickets for One Night in Al-Aqsa are just £12, with showings in London, Birmingham, Walsall, Peterborough, Leicester, Luton, Manchester, Bradford, Oldham, Bolton, Sheffield, Middlesbrough, Blackburn, Glasgow and Aberdeen.
You can discover the secrets of al-Aqsa this August, but let's have a closer look at the miracle behind the movie.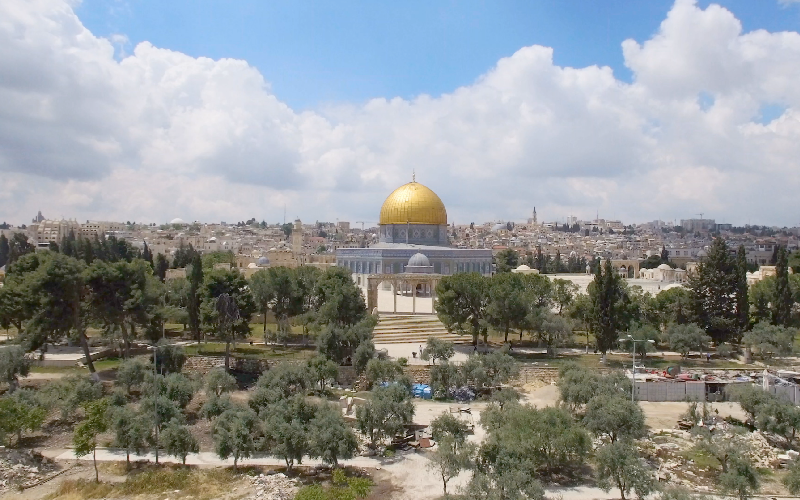 Exalted is He who took His Servant by night from al-Masjid al-Haram to al-Masjid al- Aqsa, whose surroundings We have blessed, to show him of Our signs. Indeed, He is the Hearing, the Seeing. (17:1)
The miracle of al-Isra wal Mi'raj is an event that has strengthened the Muslim community, and shown the rewards Allah's (swt) bestows upon those who are devout and steadfast in their love for him.
The night journey was bestowed upon to the Prophet (saw) during one of the hardest periods of his life. Despite his struggles, his faith in Allah (swt) never once wavered and for that, Allah (swt) gave him the greatest gift any of us could ever hope to achieve.
The Prophet often visited the Kaaba in the evenings, to pray and seek guidance from Allah (swt), but on the night of al-Isra wal Miraj he found himself consumed with fatigue. He laid down near the Kaaba to rest and was awoken by the Archangel Gabriel (as).
He brought the Prophet (saw) to a white, winged beast named Buraq, and from there they began their journey through the skies to Jerusalem. They stopped for prayer at Madinah, Mount Sinai, Bethlehem and at the grave of Musa (as), before reaching al-Aqsa.
Upon entering al-Aqsa, the Prophet (saw) was received by all the Prophets (as) who came before him. Muhammad (saw) led them all in prayer and when that came to a close, he ascended into Jannah, where he was greeted by his fellow Prophets (as).
The Prophet was then welcomed into Allah's (swt) presence, the most precious blessing anyone could ever imagine. It was then that he received knowledge of the Salah.
Allah (swt) returned the Prophet back to al-Aqsa, and then onto Mecca. During this journey, he witnessed caravans heading towards Mecca and took note of them. This whole excursion was made in less than an evening, a miraculous event that emphasizes the power of Allah (swt).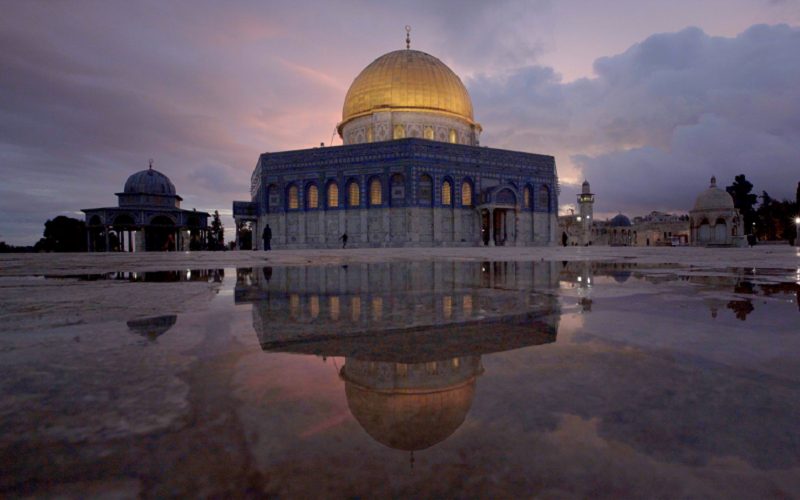 The miracle of the night journey sets al-Aqsa apart from other masjids and its rich history and divine links make it a blessed place indeed. This summer, explore this beautiful mosque and uncover the mystery it holds with One Night in Al-Aqsa.
While you discover the secrets of al-Aqsa, you'll also be helping to save lives in Jerusalem! The profits from One Night in Al-Aqsa ticket sales will be going towards the development of the Makassed Islamic Charitable Hospital in East Jerusalem.
These proceeds will be used to help provide this hospital's Radiology department with important screening and diagnosis equipment that could save millions of lives. Proceeds will also aid the Neonatal department, by supplying them with incubators for infants and infant flow SIPAPs.
Buy a ticket for One Night in Al-Aqsa for just £12 and see where the phenomenal night journey took place, while helping countless Muslims in Jerusalem.