It's International Literacy Day!
In a world driven by information and innovation, literacy stands as the cornerstone of progress. On International Literacy Day, we're celebrating the power of education and its ability to transform lives, communities, and nations entirely. Education is a universal right, but sadly, millions of children are denied access to comprehensive education due to many different factors.
There are an estimated 100 million young people worldwide who lack basic literacy skills, whether that be due to poverty, gender inequality, or lack of infrastructure. Over 75% of the world's 781 million illiterate people are from South Asia, West Asia, and sub-Saharan Africa. It has also been found that two thirds of illiterate people are women, leaving them doubly marginalised in many instances. Education must come second in many areas where families struggle to make ends meet. Children often have to work from a young age or spend their days walking miles to retrieve water for their families.
The barriers to education are complex, but not completely impossible to break. Our Education First project here at Penny Appeal promises a bright future for thousands of children around the world by opening new schools, improving classrooms, and helping children reach their full potential.
Meet Mim.
After her father left the family, Mim's mother couldn't afford to send any of her five children to school due to extreme poverty. A lack of education for the children only means the cycle of poverty continues. Mim was identified as a perfect match for enrolment into the Zamzam school, and now received free education, school clothes, and resources. She has dreams to pursue a career in teaching, so she can pass on the gift of education to others who just want that opportunity to learn.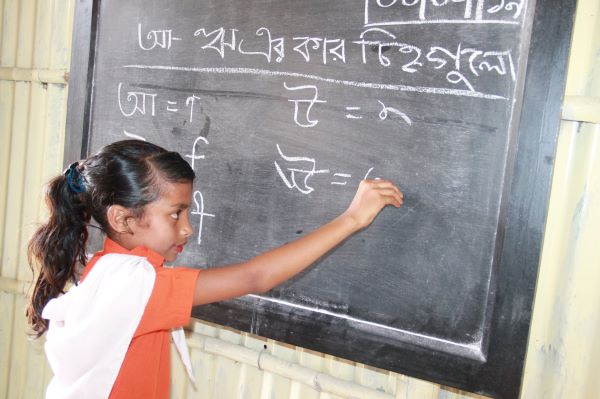 International Literacy Day reminds us of the power of education to transform lives and communities. It's a day to celebrate the progress we have already made in expanding access to education while acknowledging the work that remains. If you think all children should have access to education, why not take a look at our current Education First projects? You can team up with others just like you and build an entire school for just £60 p/m!
Together we can turn small change into a BIG difference!