Indonesia Earthquake Response
Indonesia Earthquake October 2018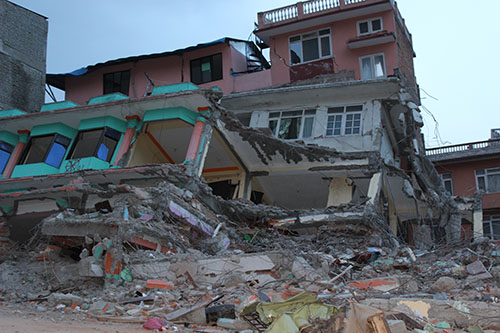 On the evening of Friday 28th September, a 7.4-magintude earthquake and over seventy deadly aftershocks hit central Sulawesi, devastating the city of Palu, region of Donggala and the surrounding area. The earthquake triggered a massive tsunami, with waves as high as 18 feet, sweeping away anything that came in its way. Over 2.4 million people have been affected by this disaster.
Over 1,400 people have tragically lost their lives, and this figure is expected to rise in the coming days as many people still remain missing and are feared to be trapped in rubble. Thousands of people have been injured, and hospitals are struggling to deal with a huge influx of patients. The strain on health services raise concerns that there may not be enough medical support for all those who need it.
The earthquake also triggered a volcanic eruption, which sent ash flying into the air, affecting flights and creating further delays in aid.
People are in urgent need of food, fuel, shelter and medical aid.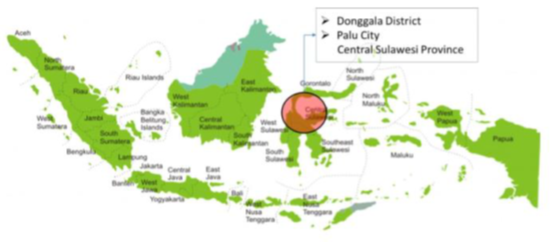 85% of homes in Palu have been destroyed, and over 60,000 people are internally displaced, living on the streets. People remain in shock and in fear of another earthquake, so even people whose houses are still standing, are sleeping in the open air.
Many areas have been completely cut off due to landslides, blocked roads and damage to infrastructure.
At present, we are unable to understand the full extent of the catastrophe as communication and power remain huge hurdles, however the death toll is rising daily.
Penny Appeal's Indonesia Response

Penny Appeal is working with local partners in the city of Palu to provide life-saving aid to those most in need. We have been conducting a needs assessment to understand the full extent of the situation and to ensure we are reaching the most vulnerable, including disabled people, pregnant women, babies and the elderly, as well as those who are badly injured.
We are providing the following support in Palu and Donggala:
Food packs - £50

Food packs provide a family of 5 with staple food to last one month. Larger families will receive more than one food pack, and these will ensure families do not go hungry. Our food packs include 10kg of rice, 2 litres of cooking oil, 30 eggs, 2kg of sugar, meat floss and biscuits.

Penny Appeal is also working to establish communal kitchens for those whose homes are destroyed. These will have cooking facilities and basic food including milk, water, sugar and tea. These kitchens can be used by anyone at any time, and will also stock essential items for babies including nappies and baby food.
Medical camps - £200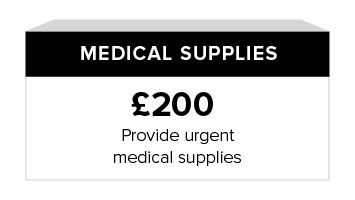 Penny Appeal will be setting up medical camps to provide urgent medical assistance to at least 150 people per day. The camps will be fully equipped with medicine and equipment, as well as having four trained doctors, three nurses and one pharmacist present, to provide life-saving treatment.
Toddler kits - £100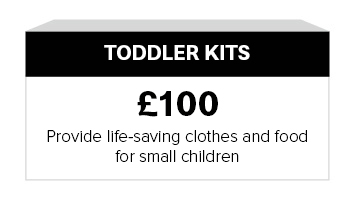 Among the most affected by this disaster, are small children. Penny Appeal will be providing toddler kits to families, which include a bag, towels, blankets, warm clothes, toiletries and biscuits and porridge.
Hygiene kits - £100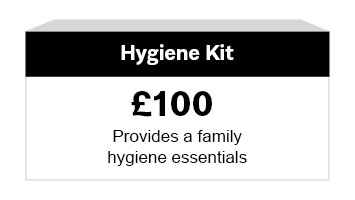 Penny Appeal will be delivered hygiene kits to families to prevent the spread of disease and illness. These will include a 20litre bucket, soap, toothbrushes, toothpaste, shampoo, towels, sanitary napkins, detergent, nail clippers, a comb, shaving tools and undergarments.
Shelter - £300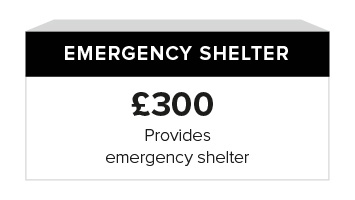 As thousands of homes have been destroyed, Penny Appeal will be helping to provide shelter kits to enable people to have temporary shelter in this early phase of response. The kits include mats, tarpaulins, rope, mattresses, anti-mosquito lotion and metal spikes.
Penny Appeal is continuously monitoring the situation on the ground, and will be adapting or increasing its response as necessary. All money raised will go to our Emergency Response fund, which will enable us to allocate the funds directly where most needed in Indonesia.
Our teams are on the ground, and we will be providing feedback on our response as soon as possible.