Indonesia Earthquake
Lombok Island Emergency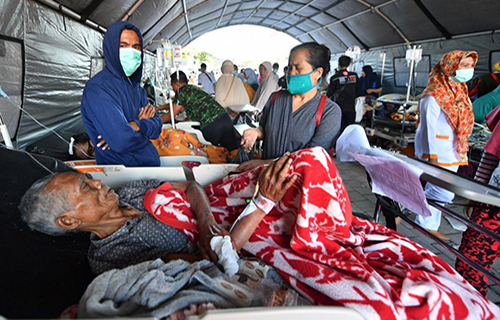 On the evening of Sunday 5 August, a powerful earthquake with a magnitude of 6.9 hit Lombok, Indonesia, devastating the island. The epicentre was located on land, 22km northeast of North Lombok and caused severe damage to 80% of the North Lombok region. The locals and tourists have descended into chaos after 130 aftershocks and a tsunami threat caused panic across the island.
Penny Appeal is already responding to this tragedy, providing all of the basic essentials needed by those who have been affected by this terrible disaster. We will be addressing various areas of critical need, including health, hygiene, food, shelter, and medical aid.
Since the earthquake hit on Sunday evening, 98 people have tragically lost their lives and hundreds have been injured. There are fears that this number will rise drastically as search efforts continue. Many buildings have been destroyed, including a mosque. Around 40 people were believed to have been inside the mosque when the earthquake hit, and authorities have resorted to digging by hand in their desperation to find survivors. The main hospital in North Lombok was destroyed by the earthquake, overburdening other health facilities and making the need for urgent medical aid all the more acute.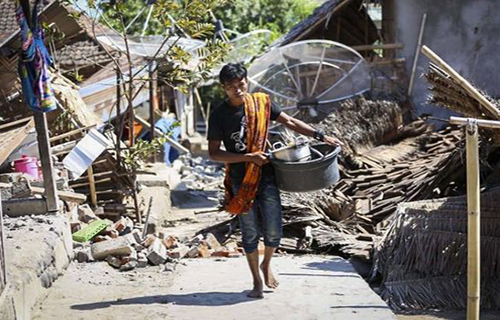 An estimated 20,000 have been displaced by the earthquake, their homes destroyed by the disaster. Many others are simply too frightened to return to their houses, fearing further devastation. These people are now displaced, and without the aid they so desperately need, the crisis is set to deteriorate beyond measure. The long-term effects of this disaster could have catastrophic consequences in terms of food security, water, sanitation, and health. Supplies are already limited, particularly among those who have lost so much, with reports of a severe shortage of food and water. The locals are frantic, and with the situation deteriorating rapidly, hope is dwindling fast. The victims of this terrible tragedy are in desperate need of food, water, shelter, and medical assistance. Without these, this disaster is certain to escalate beyond measure.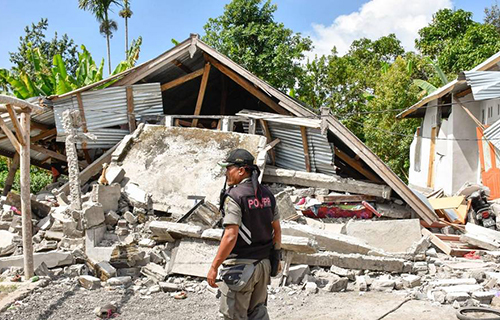 We will therefore be providing aid across a variety of areas, providing immediate relief to those in need. Providing tailored support is at the heart of the Penny Appeal ethos, and as such, we will be adopting a dynamic approach to ensure that we respond appropriately to every arising need. Our experienced teams on the ground are best placed to meet the changing needs of the crisis as it develops and will be addressing the critical needs of the community to provide them with the emergency aid they so desperately need.