How to Help Yemen
"The largest humanitarian crisis in the world" says UN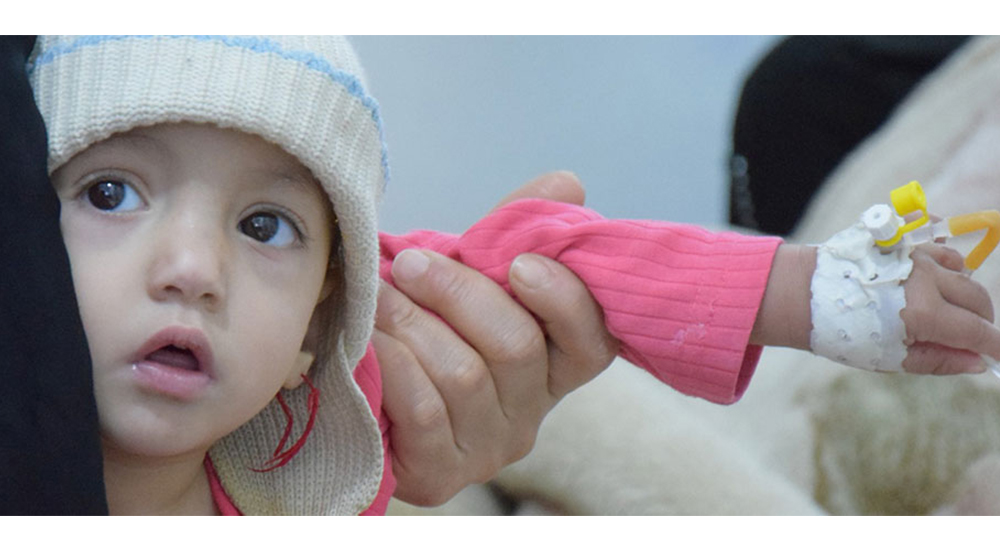 Yemen is facing "the worst famine in 100 years" says the UN after three years of armed conflict have devastated the country. Right now, 14 million people (half the population) are at risk of starvation. Attacks of infrastructure have caused widespread shortages of clean water, food and medical supplies.
Yemen is also suffering the world's worst recorded outbreak of cholera, and only half of the country's health facilities are still functioning to respond to the outbreak. 1.2 million cases of cholera have been reported since April 2017 and there are now 10,000 suspected cases of the deadly disease every week.
The war itself has killed 10,000 civilians and displaced more than two million refugees, 70% of whom are women and children. Families are suffering the most. The number of children with severe acute malnutrition has increased by 90% in the last three years. 85,000 children have starved to death.
As 2019 begins, more than 140 children under five are dying every day from malnutrition or preventable diseases.
Yemen's situation is desperate and getting worse by the day. Something must be done now.
How to Help Yemen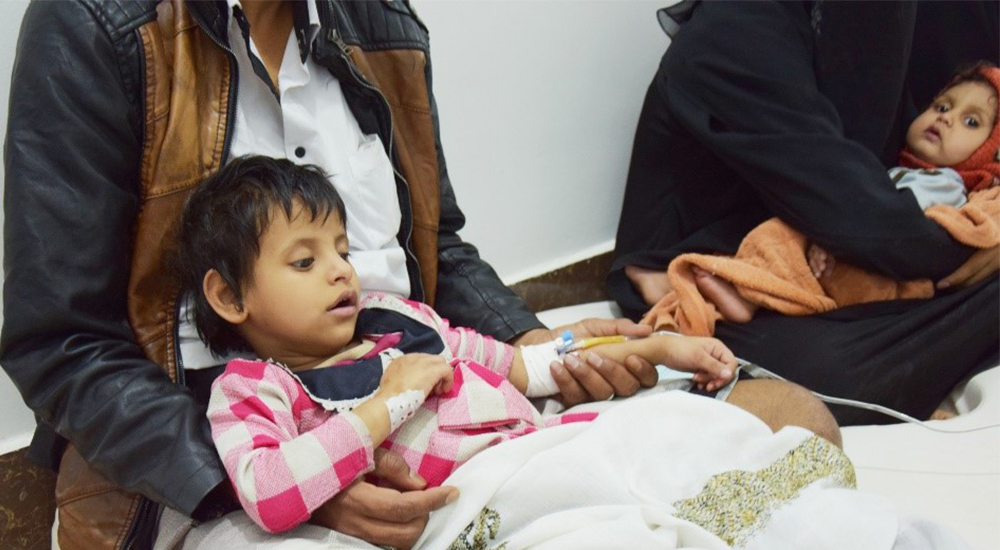 If you're wondering how to help Yemen, we have the answer. Penny Appeal volunteers have been working in Yemen since 2014, distributing life-saving emergency food, water and medical aid to the people most affected by famine and war.
You can send help directly to the Yemeni people by donating now:
The lack of clean water supplies has led to a rapidly expanding outbreak of cholera, a contagious bacterial infection caused by contaminated food or water. It can kill within hours if untreated.
There is an overwhelming need for widespread medical treatment, and although cholera medicines are available, the Ministry of Health does not have the resources or the infrastructure to deliver them.
The situation is so desperate that a Global Emergency Response Coalition has been formed to help Yemen by leading international charities, including World Vision, Oxfam and Save the Children.
Penny Appeal teams have been in Yemen since 2014 supplying much-needed food, water and medical treatment through donations from people in the UK just like you.
If you want to know how to help Yemen, click the link below and send urgent food or medical supplies where it's need most with Penny Appeal.
These people cannot wait any longer. They need your support right now.