How a Hospital-on-Wheels is Changing Lives in Syria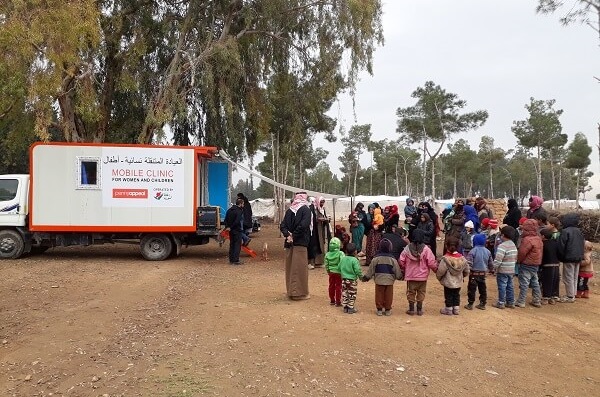 Have you ever been rushed to A&E? Visited a loved one in hospital? Or perhaps you've booked an appointment with your GP recently?
Although these experiences may be difficult at the time, in the UK we are extraordinarily fortunate to have free health services accessible to us in all of these instances. It's something we often take for granted, but healthcare is a basic human right which sadly isn't available to everyone around the world.
One of those places is war-torn Syria. 60% of Syrian hospitals are now closed due to over 8 years of conflict, with the remaining hospitals struggling to cope with a lack of staff and medicine.



This has left millions of people vulnerable; especially the 6.5 million internally displaced persons (IDP) in Syria, many of whom are living in informal camps in tents and makeshift shelters.
The living conditions in the IDP camps are over-crowded and unsanitary. In many IDP camps, there is little medical support; any support which is available is often too expensive for people to actually use.
Women and children are hit the hardest; pregnant women face giving birth in squalid conditions without medical assistance. Babies and children are the most vulnerable to disease.
We are running a mobile Maternal and Baby Health Unit (basically a hospital on wheels!) in Syria, to help provide essential pre and post-natal care to mothers and babies, as well as gynaecological support for women, so that Syrian women can keep themselves and their children healthy.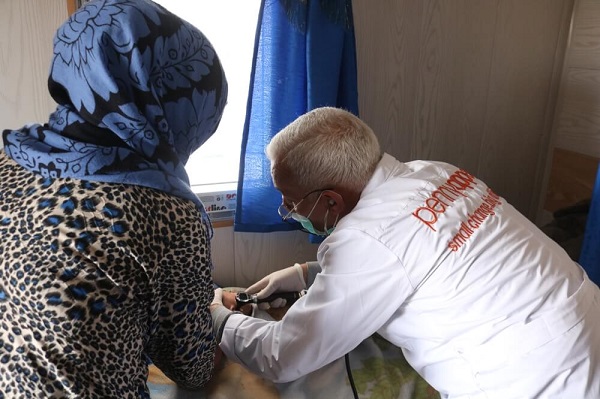 The clinic has been fitted with an examination bed, drug dispenser, echographer and other items needed to assist both pregnant and non-pregnant women.
Medical professionals, such as nurses and midwives, staff the mobile unit to ensure that the women have access to both the healthcare and awareness they need to keep themselves healthy, no matter their circumstances. Medical professionals are also available in the unit van to provide psychosocial support to women who have suffered psychological trauma.
The clinic also has a GP with paediatric qualifications to provide medical care to children, alongside routine health checks and vaccinations to help prevent the spread of curable disease. Just one of the children we've helped has been 11 year old Asma, who was suffering from depression and physical issues after the death of her father. You can watch her story below.

The mobile Maternal and Baby Health clinic can offer services to six difference locations per week, visiting a different area each day.
The unit comes directly to patients, enabling them to access services without excessive travel – totally free of charge. We want to support all women, and especially pregnant women and new mums, so that they can stay healthy and provide a safe, loving home for their kids to grow up in.
With our mobile clinic, we will reach and help 11,000 internally displaced women and children in Syria. We have already helped almost 3,000 Syrians in need, Alhamdulillah!
Access to free medical care should be a basic human right, and it's one that the people of Syria deserve. We're so proud that our little hospital on wheels is helping to provide that to mothers, children and babies.
You can donate to support our Maternal and Baby Health Mobile Clinic here and help us continue our life-saving work in Syria.