Celebrating National Emergency Services Day: Honouring Heroes Worldwide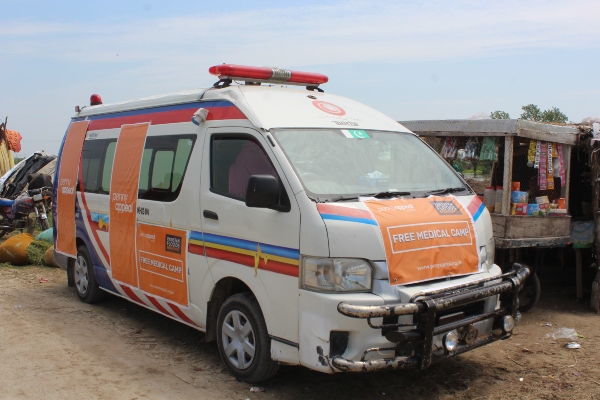 In a world marked by uncertainties and unforeseen challenges, one thing remains constant - the unwavering dedication and courage of emergency service workers who stand as a beacon of hope during our darkest moments. Today, on national Emergency Services Day (also known as 999 Day) we take a moment to express our heartfelt appreciation for the selfless heroes who put their lives on the line every day to ensure our safety and well-being.
A Global Salute to Our Heroes
Emergency service personnel around the world are the unsung heroes who respond promptly to crises, disasters, accidents, and medical emergencies, providing critical assistance when it is needed the most. Firefighters, paramedics, police officers, doctors, nurses, and countless others work tirelessly day and night to save lives, protect communities, and ensure that help reaches those who need it urgently.
At Penny Appeal, we understand the invaluable role that emergency services play in our lives. Our mission is to alleviate the suffering of vulnerable communities globally, and this includes being prepared to respond swiftly to emergencies and crises. Thanks to the generosity of our donors, we have been able to provide vital support to various regions in their times of need.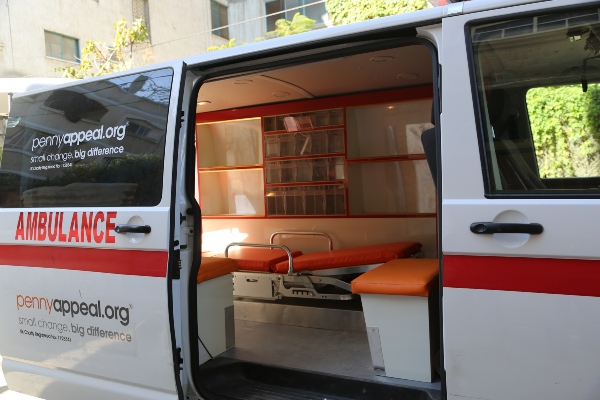 Emergency Services That Have Been Made Possible by Penny Appeal Donors
Ambulances in Palestine:
In the Palestinian territories, our donors' contributions have enabled us to provide ambulances that are essential for timely medical assistance, especially in areas with limited resources. These ambulances are lifelines, ensuring that medical help reaches those in need swiftly, saving countless lives and providing a glimmer of hope in the face of adversity.
Mobile Health Clinics in Syria:
The ongoing crisis in Syria has left millions in dire need of medical attention. Penny Appeal's response includes the deployment of mobile health clinics, reaching remote and conflict-affected areas with essential medical services. These clinics are not just medical facilities; they represent a lifeline for those who have been cut off from traditional healthcare systems.
Medical Clinics in Rohingya Refugee Camps and Indonesia:
Natural disasters and conflicts often leave vulnerable populations in dire need of medical care. Penny Appeal's commitment to these communities is evident through the establishment of medical clinics in places such as the Rohingya refugee camps and post-earthquake Indonesia. These clinics provide medical care, not just treating physical ailments but offering emotional support and a sense of security to those who have lost so much.
National Emergency Services Day serves as a reminder that courage, dedication, and compassion are qualities that define humanity's finest. Emergency service workers embody these qualities every day, putting their lives on the line to ensure our safety. As we celebrate this day, let us not only recognize their efforts but also honour them by supporting third-sector organisations that work diligently to provide emergency response and relief in times of crisis.
At Penny Appeal, we extend our deepest gratitude to emergency service workers worldwide, and to our donors who make it possible for us to respond swiftly and effectively to emergencies across the globe. Your support is a testament to the power of compassion and solidarity, proving that together, we can bring hope to even the darkest corners of the world.
Click here to support Penny Appeal's Emergency Response appeal.