Honouring the elderly on Grandparents' Day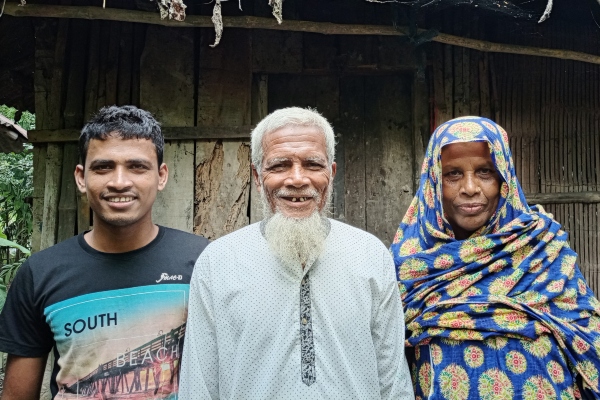 The Prophet (ﷺ) said, "He is not of us who does not have mercy on young children, nor honour the elderly" (Tirmidhi)
Today is Grandparents' Day, a special day to celebrate all the amazing grandparents out there!
This day is a wonderful opportunity to show our grandparents some love and appreciation! Whether that means taking them out for a meal, spending time with them, or simply giving them a call – it's important to make sure we show them how much we care.
It's also a perfect chance to teach our children the importance of honouring their elders. Let's take this opportunity to instil in them the values of respect and compassion!
Honouring the elderly in Islam
The Prophet Muhammad (ﷺ) was reported to have said, "If a young man honours an older person on account of his age, Allah appoints someone to show reverence to him in his old age" (Tirmidhi)
This hadith serves as a gentle reminder that the youth of today will become the elderly of tomorrow: so, just as we would like to be respected in our old age, we should also treat the elderly with respect while we are young.
But the message of this hadith goes beyond that. We can learn a lot from our elders. They have a lifetime of experience and wisdom to share with us, and we should take the opportunity to learn from them while we can! If we all strive to follow the Prophetic example towards the elderly, then generation after generation will benefit from the knowledge and wisdom of their seniors – and then later, from the aid and support of their juniors – in a continuous support structure befitting a healthy, long-lasting, and spiritually whole society.
The Importance of Connecting with the Elderly
Elderly people are among the most vulnerable members of society. When it becomes too difficult for them to take care of themselves, they typically require assistance from family or social infrastructure in order to live safely and comfortably.
However, today there are lots of elderly people who are forgotten or neglected. Many do not have anyone to talk to or spend time with. A kind word or gesture can really brighten up their day.
Unfortunately, poverty and isolation among the elderly is a growing problem in much of the world. The number of elderly people is projected to reach 1.5 billion by 2050. With an aging global population and fewer people available to provide elderly care, more and more elderly people are being left vulnerable and at risk.
That's where our Adopt A Gran appeal comes in. This programme acts as a vital safety net, providing tailored aid in the form of financial assistance, warm meals and access to a care home where needed, so that elderly individuals can live in safety, dignity, and comfort. With the help of our donors, we are striving to make sure that no elderly person falls through the cracks in the communities we serve.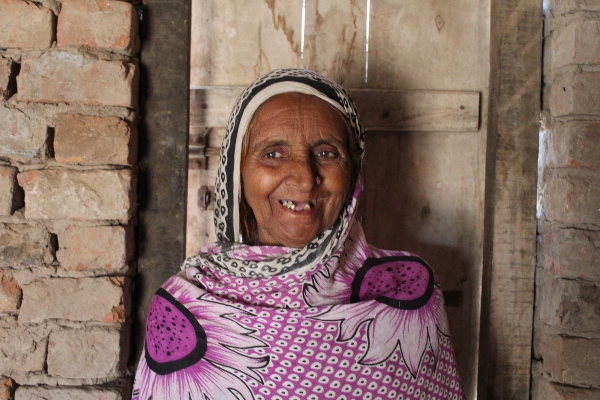 Bakht, 71, of Multan, comes from a rural peasant family. She was married at the age of 16 and had three daughters and three sons. When she reached the age of 40 her husband, who was a labourer, passed away. After the death of her husband, there was no one to support the family financially. She was all alone and was managing the household on the occasional alms of others.
Bakht's children are now all married and have left home, and none are supporting her, despite her suffering from diabetes and being physically very weak. She was fully dependent on local charities and donations. Some neighbours helped her with food and medication on occasion, but this was not a regular occurrence.
In 2017, through a local organization in Multan, she was introduced to Penny Appeal's Adopt a Gran programme. The support has changed her life. She now receives the necessary medical attention and financial support to live comfortably. She says that she prays for her donors' wellbeing every day and will always remember them in her prayers.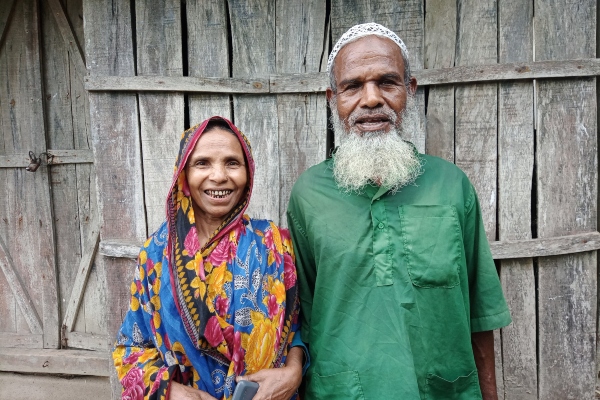 We should all strive to treat the elderly with compassion and respect - showing respect to the elderly is not only a good deed, but it is also an act of mercy.
So, this Grandparents' Day, make sure to honour the amazing elderly people in your life! Spend time with them, help them out, and show them how much you care. They'll be sure to appreciate it.
Happy Grandparents' Day!
Click here to Adopt a Gran today!