The Gift of Your Qurbani
Nearly ONE million meals delivered in 2020!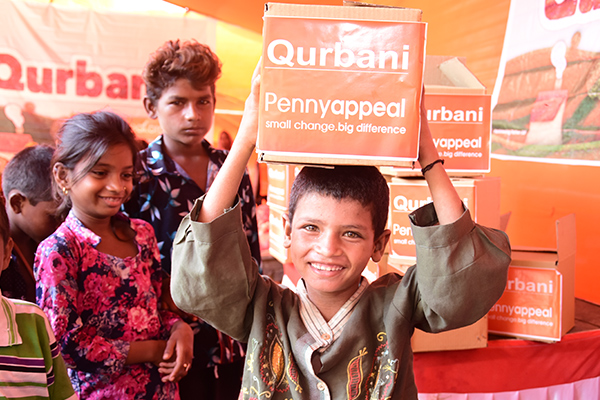 Last year in 2020, your Qurbani donations helped us deliver halal meat to nearly one million people around the world, Alhamdulillah! Your sacrifices gave impoverished families nutritious meals to enjoy over Eid, and alleviated some of their hunger. Currently, there are 815 million people suffering from hunger in the world but each year in the blessed month of Dhul Hijjah, your Qurbani provides those struggling people with nutritious meals and spreads the joy of Eid to less fortunate households.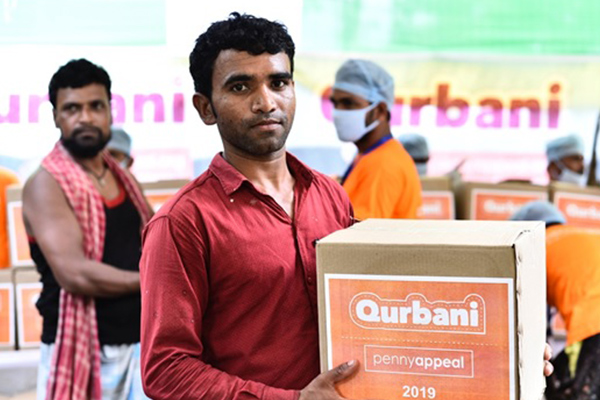 Your generous Qurbani donations have helped the poorest members of our ummah celebrate Eid with stomachs full of food and hearts full of happiness. One of the many families that your Qurbani brought joy to in 202was Afzal Ali's famiy.
Afzal lives in a one room hut in India with his wife and two young children. He works as a day labourer, spending long hours trying to make enough money to support his family and put food on the table. The family has no savings and lives of what little he brings home every day. Unfortunelty due to his long working hours, Afzal spends very little time with his family and often misses out on the special moments in his children's lives.
Your Qurbani donations last year meant that Afzal was able to spend Eid at home with his family and save the money he made for that day for other necessities. Your sacrifices are more than just meat, they are a true blessing for for those in need.
Afzal was so greatful for the gift of your Qurbani, he told us, "I'd like to thank everyone who made this happen, I'm so happy to be home with my family on Eid and spend it with them.
Thank you for this meat pack, we haven't been able to buy meat for the last 3 years, so I am very grateful that we have it this year."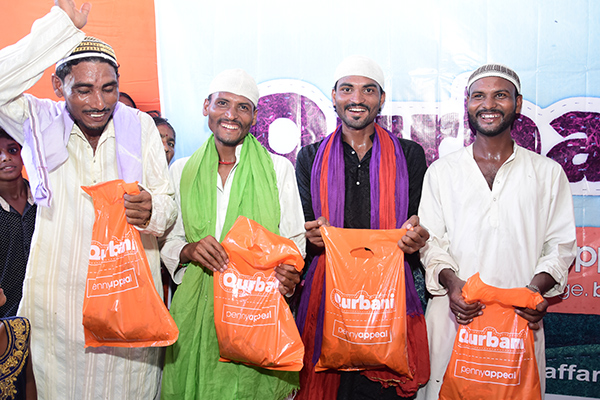 Like Afzal, many of the families that receive your Qurbani go without nutritious meat for most of the year, or years in Afzal's case, because it is simply too expensive to buy but thanks to you, they can enjoy it over Eid, making their celebrations all the more special. Year after year, your sacrifices help to provide these vulnerable people with healthy meals and give them the strength to carry on.
So how many more people can we feed with your sacrifices this year?
It's up to you! Penny Appeal is working to bring your Qurbani donation to people in Asia, Africand here in the UK. If you would like to donate your Qurbani from simply £29 with Penny Appeal please make you donate your sacrifice as early as possible, so we can make sure it gets to those in need by Eid ul-Adha.