It's Gift Aid Awareness Day – same donation, BIGGER difference!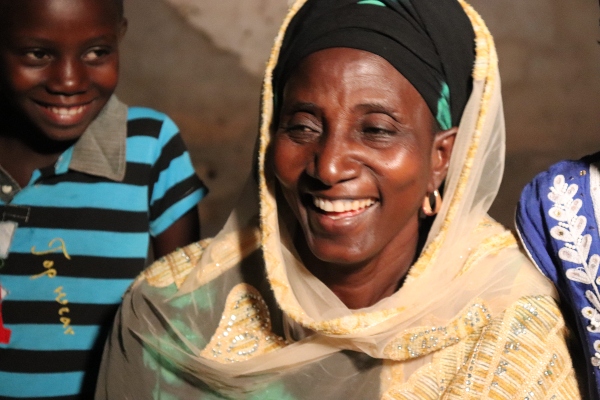 Today is Gift Aid Awareness Day – a perfect opportunity to find out everything you need to know about Gift Aid, the most impactful tax-free donation method!
If you're a UK taxpayer, then Gift Aid is the perfect way to increase the value of your donations to charity, as it allows more of your donation to go towards the causes you care about!
Gift Aid allows charities to claim an extra 25p for every £1 that you donate, at no extra cost to yourself. What's more, it's really easy to sign up for! In this blog post, we'll discuss what Gift Aid is, how it works, and who can claim it. We will also provide a few tips on how to make the most of this scheme, to turn your small change into an even bigger difference!
Increase Your Impact!
Gift Aid has a significant impact on the outcome of charity work. This means that more of the donation goes directly to the charity, as opposed to being used to cover taxes. Gift aid can be used for a wide variety of projects, including education, health care, and disaster relief.
At Penny Appeal, we're all about turning small change into a bigger difference… and when we're able to claim an extra 25p for every £1 you donate, the potential difference is incredible!
This difference means we can have a greater impact on the ground, and continue to be a lifeline to millions of people around the world!
The 'Who', 'What', 'Why' and 'How' of Gift Aid!
What is it?
Gift Aid is a scheme that allows charities to claim back the tax that you have already paid on your donations. This means that, for every £100 that you donate, the charity can claim an extra £25 from the government. In order to sign up for Gift Aid, all you need to do is make a declaration to your favourite charity! (Cough cough).
Who can sign up?
You can sign up to Gift Aid if you're a UK taxpayer! (Income tax or capital gains tax). Your donations will qualify so long as they're not more than 4 times what you have paid in tax in that tax year (6 April to 5 April).
Why is this helpful?
Signing up for Gift Aid allows you to stretch your Sadaqah even further – by claiming the tax back to use on admin costs, we can put every penny of your donation itself to its best possible use!
How do I sign up?
If you're interested in signing up to Gift Aid, then the first thing you need to do is declare it!
You can do this by calling us on 03000 11 11 11, emailing us at info@pennyappeal.org, or ticking the Gift Aid box after making a donation on our website!
You can also tick the Gift Aid box on a paper donation form! These are available at all of our events, such as the upcoming Super Muslim Comedy Tour!
Once you have declared your Gift Aid status with us, simply make your donations as normal and we will do the rest!
A few things to remember…
If you make a one-off donation, then you don't need to do anything else – we can claim Gift Aid on your behalf. However, if you're planning on making regular donations, then there are a few things to remember. Firstly, you need to notify us if you stop paying tax, as we will no longer be able to claim Gift Aid on your behalf. Secondly, if you change your name or address, you will need to us know so we can update their records. And finally, if you make a donation through a fundraising website such as JustGiving, then you will need to tick the Gift Aid box when you make your donation.
We hope that this article has helped to explain what Gift Aid is and how it works! If you're a UK taxpayer, then we would urge you to consider signing up for Gift Aid – it's an easy way to increase the value of your donations, without costing you a penny extra!
If you have any questions about Gift Aid, then please don't hesitate to get in touch with us. On 03000 11 11 11. And, if you're feeling generous, then why not sign up for Gift Aid today and ensure your next donation has an even BIGGER difference!
JazakAllahu Khairan