The epic comedy tour that keeps you entertained for daysss and makes
you want to join the comic craze…
Yes, that's right the Super Muslim Comedy Tour 2022 is here!
10 CITIES, 10 COMEDIANS, FOR JUST £10!
Now that's an offer you'd be hella silly to miss!
21st – 30th October 2022
We're celebrating 7 years of comedy by bringing you some of the biggest names in the game! Our league of caped Super Muslim crusaders are all set to bring you another amazing tour bursting with side splitting, tear jerking, ab creating jokes!
It's going to be halalarious!
Meet the Super Muslim Comics!
PREACHER MOSS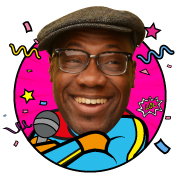 Ask Preacher Moss what's going on and he simply replies, "Allah (God) is God…Keep it simple." Preacher Moss is the pioneer and O.G. of Muslim Comedy. He is founder of "Allah Made Me Funny" The Official Muslim Comedy Tour. His career spans an experience of international touring, lectures, activism on the issues of race, poverty, education, and religion.
Preacher Moss is more than a comedian. He is the quintessential communicator of his time!
AZEEM MUHAMMAD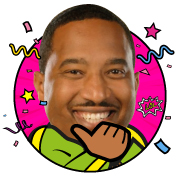 America's finest, Azeem Muhammad has been in the game for nearly twenty years now and is known worldwide for his conscious comedy and charismatic candour, having performed in over 5 continents and 37 countries! His ability to build bridges across gender, ethnicity, and religions has earned him the title of "holistic healer through humour". He was the recipient of the MPAC Image Award, for his stand-up performance on the critically acclaimed, Allah Made Me Funny. You can catch him weekly on his I-tunes podcast 'I'm Just Serious'. All the way from the US, he's coming to the UK just to make you LAUGH – don't miss this legend!
FATHIYA SALEH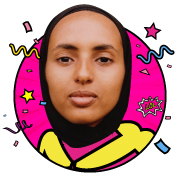 Northwest London comic Fathiya from Somali-Yemeni roots, discusses the funny mishaps of what it's like living adult life in a Somali home, and why her mother doesn't allow her to drink fizzy drinks! Comedy runs in her family, as she considers her mum to be the funniest person she knows! She is young, fresh, relatable, and ready to have you cracking up in tears!
JEFF MIRZA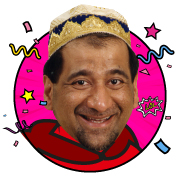 Jeff is the first British Muslim to have performed stand-up comedy in Saudi Arabia! He has had five full length shows at Edinburgh Fringe Festival and performed all over world. With two decades of comedy experience, you can expect some legendary jokes from Jeff!
MUHSIN YESILADA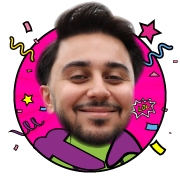 Muhsin is a Stand-up Comedian and Psychology PhD who regularly performs in theatres and clubs such as Vauxhall Comedy Club, Top Secret Comedy Club, and Backyard. He is making a name for himself on the comedy circuit and recently won the Vauxhall Comedy Club and Top Secret Comedy Club Gong Shows. He is also a Chortle Student Comedy Award semi-finalist, New Act of the Year nominee, So You Think You are Funny semi-finalist, and UK PhD Student of the Year Nominee. His comedy sketches and podcast have accumulated over 20 million views across Instagram and TikTok!
FARHAN SOLO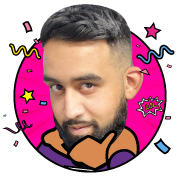 Farhan started comedy in late 2019 and has already started making waves in London's comedy scene. He was the first ever winner of the Top Secret comedy club gong show and has performed at Pro comedy nights all over the country.
He has also taken part in the Desi Central events tour "The Muslims Are Coming" performing in theatres and providing support to the likes of Guz Khan. He was also a finalist in ''So You Think You're Funny?'' 2021.
He skilfully navigates universally relatable topics such as race, religion, politics, family, and dating - all through the eyes of an eccentric millennial Muslim.
ABDULLAH AFZAL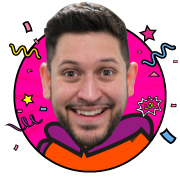 Introducing Manchester's finest Abdullah Afzal, who I'm sure you know from BBC's Award-winning Citizen Khan, BBC's Lunch Monkeys, and BBC Radio 4's "By a Young Officer: Churchill on the Northwest Frontier." Abdullah's unfiltered, hand clapping, thigh slapping comedy will leave you in stitches! And be warned he has a reputation of making people laugh so hard, the develop abs – no joke!
ATHEER YACOUB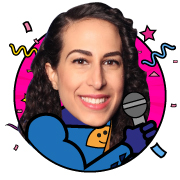 Atheer Yacoub is a Brooklyn based comedian and writer, whose comedy is inspired by her Palestinian-Muslim upbringing in Alabama. Atheer has a half-hour special on Comedy Central Arabia and has been featured on AXSTV's Gotham Comedy Live. She has written for the Emmy award-winning channel BRIC TV on The Breakdown and Passport Control. She's also the co-creator of the sketch comedy show Muslim Girls DTF: Discuss Their Faith, which won Series Fest Best Independent Comedy Writing. Atheer also co-hosts The No Fly List podcast which features funny conversations with other comedians, artists, and interesting people of colour. She has been featured in numerous comedy festivals and tours domestically and internationally!
SALMAN MALIK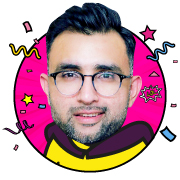 Salman is an award-winning Stand-up Comedian and Host/MC based in London. Salman has a completely different approach to comedy, mixing culture with humour to create something uniquely special. It is his quick wit and stage presence that keeps the crowd buzzing and hungry for more. He has performed for a mixture of crowds and communities.
PRINCE ABDI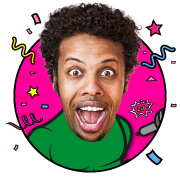 Prince Abdi is a British Comedian from South London. He has toured around the world including Australia, Singapore, Malaysia, USA, Canada, Africa, and Europe. From Chris Rock, Dave Chappelle to Trevor Noah and Michael Macintyre Prince Abdi has supported some of the biggest comedy legends in the game. His sought-after comedy has featured on TV broadcasting giants such as ITV, Channel 4, BBC1, Comedy Central and HBO. Bring tissues because this Prince is going to have you cracking up in tears.
Check out our show from 2021
Arab News also joined us on tour last year!
Check out their exclusive interview with Abdullah Afzal and Azeem Muhammad
And their exclusive interview with Fatiha El-Ghorri and Salman Malik
BOOK YOUR TICKET AND BE A SUPERHERO
Proceeds from every ticket purchased will go towards supporting the victims of the Pakistan Monsoon Floods. Our brothers and sisters are suffering the impacts of one of the most catastrophic disasters the country has ever seen. Book your ticket today for a night of life changing comedy!
Would you like to be a Super Volunteer on the Super Muslim Comedy Tour? We'd love to hear from you!
Register today by clicking here.



COMING TO A CITY NEAR YOU
DOORS OPEN 6PM - SHOW BEGINS AT 7PM
Tour Dates
Title
Venue / Date
Price
Quantity