Penny Appeal tours: For water, for orphans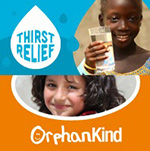 We've had two hugely successful tours recently, which will allow us to transform more lives worldwide.

Nader Khan toured to promote his new album 'Water', which tied in beautifully with our Thirst Relief campaign. Money was raised to build wells around the world, which will give communities reliable access to clean water for years to come.

The Ladies of Light Tour gave sisters the chance to hear from renowned scholars and experience live performances from talented musicians, poets and storytellers. Fundraising took place for OrphanKind, and sponsorships raised will go on to give children brighter futures.

Next up is our 4-city Iftaar with Saif Adam and Ahmad Hussain this July, presented by our #TeamOrange volunteers. Get your tickets now and join us for a wonderful evening of food, music and fundraising.