Flooding in Pakistan: Our Emergency Response
Heavy monsoon rains have caused deadly flash flooding in Sindh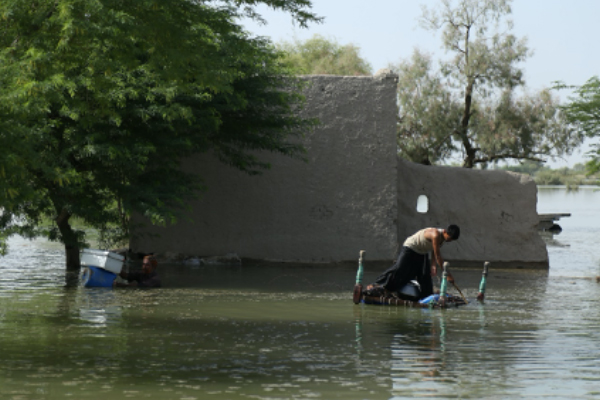 Heavy monsoon rains have poured through Pakistan's since the start of August, causing vicious flash floods to rip through a number of communities in the Sindh province, including Karachi, Dadu, Hyderabad, Thatha, Badin Umerkot and Tharparkar. More than 200 villages have felt the effects of this year's monsoon season, with thousands of people losing their homes, belongings and entire livelihoods in the floods.
Entire villages have been destroyed, crops have been washed away, cattle and other livestock have been lost to the rains, and numerous people have now been displaced and are awaiting emergency assistance. Sadly, at least 134 people have lost their lives to the rains and flash flooding, and 8,000 families have been touched by this disaster.
Throughout the Sindh and Balochistan provinces, there are entire communities that have been surrounded by the floods, with people trapped on rooftops, raised land or even in trees as they fled from the water. The government deployed a rescue helicopter to save those who had been cut off from safety by the floods, and the army was deployed on a rescue operation in Dadu with motor boats to help rescue people stuck in the aftermath of the monsoon.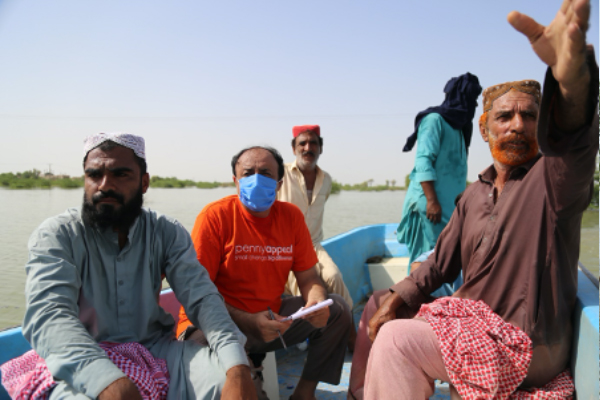 The support Pakistan needs
Penny Appeal Pakistan are organising relief support for the victims of these deadly flash floods and providing essential aid to those who need it most with the help of our partner, the Fast Rural Development Program. Natural disasters like this can cause a large volume of destruction and without quick, efficient support now, many people will continue to suffer long after the flooding has stopped.
In Pakistan, monsoon season runs from July up until September, so it is vital that we get support out to those who need it before more heavy rainfall should occur, worsening an already frightening situation. In times like these, help from humanitarian organisations like Penny Appeal is absolutely life-saving.
Many people who have been affected by the heavy rainfall and flash flooding are in immediate need of safe, clean drinking water, nutritious food and sturdy shelter. The majority of families who have been caught in this flooding have lost everything they own; they need support to rebuild their lives and get back on their feet.
Currently, Penny Appeal are doing everything we can to help the vulnerable people whose lives have been turned upside down by this monsoon season. Penny Appeal Pakistan and our partners have already distributed hot cooked meals, fresh water and food parcels to hundreds of those in need. If you'd like to help our brothers and sisters in Pakistan recover from these devastating floods, please make a donation to our Pakistan Floods Emergency appeal today, so we can keep delivering the support they need.
In the long term, communities will need aid in reconstructing their homes, building latrine facilities, installing hand pumps for clean water access, accessing basic healthcare facilities and more. With your help, we can make the families that have been affected by the flooding receive the relief and recovery aid necessary to rebuild their lives and communities. The people of Pakistan are struggling to cope with this year's record breaking rainfall, help us show them that they are not on their own.