Empowering Midwives and Fragile Lives
International Day of the Midwife 2021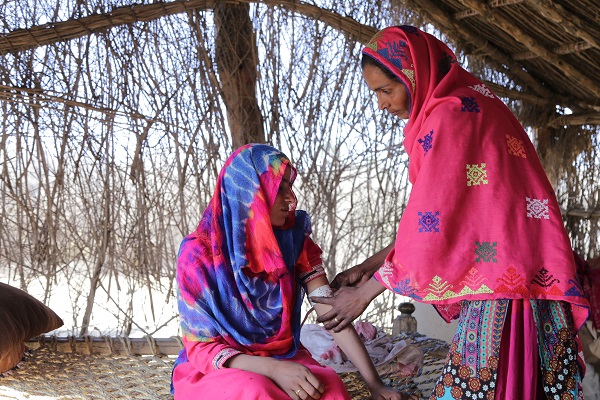 Midwives, or Birth Attendants, are specialists that look after women throughout their pregnancy and at the birth of their children. They support women throughout labour, delivery and even after the birth of their babies, making sure that mothers are happy and healthy when they bring their little ones into this world and that their babies are the same. Midwives have an extremely important job and that's why on May 5th, 2021 we're celebrating International Day of the Midwife!
A fully trained midwife is an asset to any health care setting because they drastically improve material health. Evidence even shows that having a midwife involved in care throughout the stages of pregnancy and birth can reduce maternal and perinatal mortality.
Knowing how important Birth Attendants are for pregnant women, Penny Appeal's Fragile Lives campaign provided training on maternal and new born care for Traditional Birth Attendants in Sindh, Pakistan. Our Fragile Lives appeal aims to improve the health and nutritional status of pregnant women, babies and adolescent girls throughout Pakistan and Kenya, and training Midwives was an essential part of this.
Our Midwife training programme in Pakistan provided Birth Attendants with the knowledge and skills needed for safer deliveries and prenatal and antenatal care. With the support of our donors and dedicated Midwives, we've been turning fragility into strength – alhamdulillah!

Sharing is Caring – Spreading Knowledge in Pakistan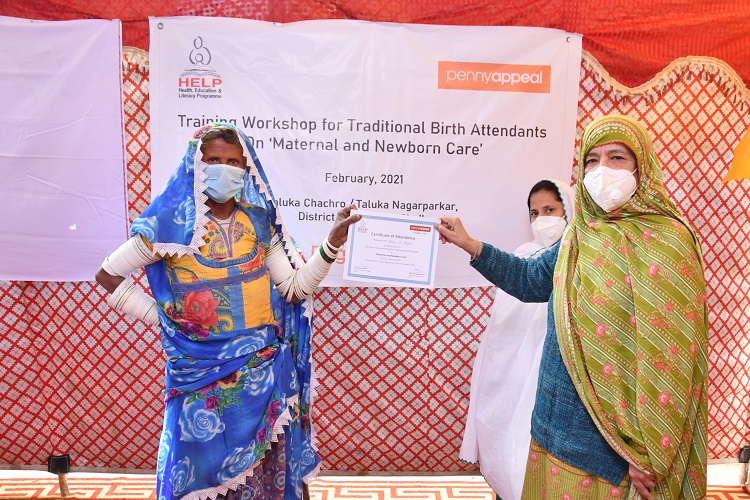 Penny Appeal and our partners on the ground conducted training for 296 Traditional Birth Attendants on safe delivery and essential new born care. These birth attendants were also taught how to use our safe delivery kits to deliver healthy babies into this world. One of the many women who attended this programme was Shareefan, an experienced Midwife who has been helping women in her village deliver babies for years.
When Shareefan was invited to join the programme she was very excited. She was interested in learning all she could to help even more women deliver their babies and stay healthy. Throughout the course, the instructor discussed the maintenance of hygiene during delivery in order to reduce the changes of infections that cause morbidity and mortality.
But as soon as this session started, Shareefan raised an eyebrow and said to one of the instructors, "You are so young and we have been conducting the deliveries since many years. Isn't it strange that you will teach us how to wash our hands? Or do you think, we don't know how to wash our hands?"
Many of the other participants agreed with Shareefan's opinion and said so. But instead of feeling offended, the instructor asked Shareefan, "let's wash hands together and see the difference."
Shareefan was excited and jumped at the chance to show what she knew. She started to demonstrate hand washing to the room but when she saw what the instructor was doing, she was surprised. She stopped and started to watch the instructor as they explained all the steps of hand washing while using soap.
Shareefan was very happy to explore the new ways of hand washing that the instructor was showing her. She said, "I haven't used the soap and didn't know these steps even. This is very new to me and I am very excited." The instructor smiled and asked, "Will you all use this method?" Everyone eagerly said, "Yes, we all will follow this!"
Shareefan was delighted and said, "I have been conducting the deliveries since last many years but today you have taught us something new and interesting. I will teach this method to everyone who I will meet and make sure to practice during deliveries, because sharing is caring."

Safe Deliveries and Happy Mothers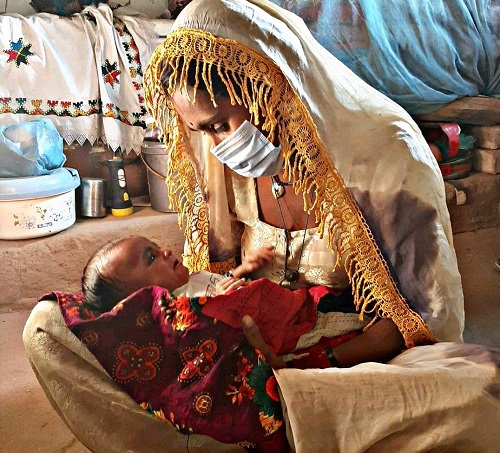 24- year-old Roshni is one of the mothers our Fragile Lives appeal was able to support with the help of newly trained Midwives. She now has a beautiful baby boy, and they are both doing wonderfully!
Roshni said, "I belong to a very poor family. We don't have any health facility nearby for the delivery. We utilize the services of Traditional birth attendants who do not care about hygiene like handwashing, using clean blades for cutting naro (umbilical cord), etc during delivery. They don't know the importance of it."
Before the birth of her son, our team counselled Roshni regarding a balanced diet, the importance of hygiene during delivery and infant care. We also provided her with a safe delivery kit and discussed all the items within it to be sure that she was comfortable. Roshni was delighted to receive the safe delivery kit and promised to make sure that her Birth Attendant would use it.
We visited with Roshni after she gave birth, and she was overjoyed! She hugged our team and lauded, "I am blessed with a healthy baby boy!"
She was overwhelmingly excited to share her experience with us saying, "When I showed the delivery kit to the birth attendant she was also surprised. I was excited for my delivery as I was assured, this time, me and my child's life will be much safer." She added, "My birth attendant used the Dettol soap and did hand wash as well. She used the sterilized blade to cut the umbilical cord and hygienic pads were also used."
Turn Fragility into Strength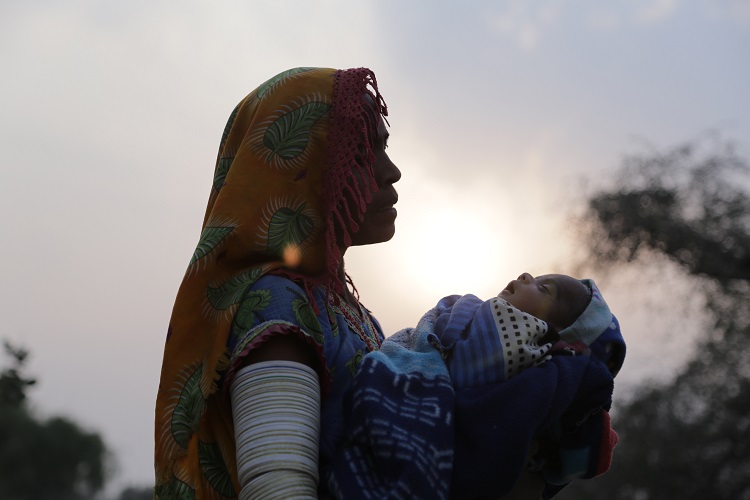 Roshni was very enthusiastic when sharing her experience but, she felt sad when she compared her current experience with her previous birth. "I was sick during my last delivery. I had a high-grade fever. My husband was so worried. We are very poor and did not have any money. My husband borrowed some money and rented a car. I was rushed to visit the doctor. The doctor gave me some medicines and informed my husband that I got an infection. He also pointed towards the unhygienic circumstances during childbirth that we didn't realize initially," she said.
She went on to say, "I literary have no words to thank you. You guys not only gave me the knowledge about hygiene but also because of your safe delivery kits, I was able to ensure the safety of myself and my baby. I wish, HELP and Penny Appeal were there during my previous delivery."
You can help mothers like Roshni and Midwives like Shareefan by making a donation to our Fragile Lives appeal today. Your support will allow Midwives to get the training they need to make sure pregnant women and new mothers get the medical care they deserve.