Fragile Lives
We're saving lives and you can too; donate to our Fragile Lives appeal today.
Worldwide, a baby dies every 8 seconds.
A mother dies in childbirth every 2 minutes.
Our Fragile Lives appeal aims to improve the health and nutritional status of pregnant women, babies and adolescent girls throughout Pakistan and Kenya.
How Are We Saving Fragile Lives?
The Prophet (ﷺ) taught us, "Heaven lies under the feet of mothers." (Ahmad, Nasai)
With your help, we're honouring mothers in Pakistan and Kenya, and saving their babies' lives.
We are committed to improving maternal care for Pakistan and Kenya's poorest mothers and their babies, as well as supporting the nutritional health of women and girls. We're achieving this through offering a higher standard of medical care and nutrition, as well as working alongside local midwives and doctors to support them in caring for new mothers and their babies. We also offer education and support to mothers, empowering them to give their babies the best possible start to life.
Good nutrition for both mothers and babies can make a world of difference. If a mother is well nourished, she will be healthy and strong for her baby, better able to breastfeed and more likely to survive pregnancy-related complications. For babies, good nutrition from birth means they will grow stronger and more resilient, with each day of life.
We're working to help entire families become free from the fear of hunger for life by teaching them vital agricultural skills and helping them access the dynamic market so they can produce and sell their own food using established business models.
By working with traditional birth attendants and midwives, we'll equip them with the knowledge and skills needed for safer deliveries, pre-natal and antenatal care, boosting every mother and baby's chances of survival.
PAKISTAN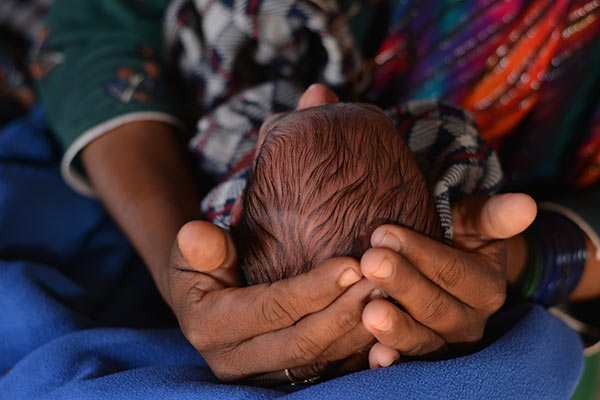 In Pakistan, over 400,000 babies die before their first birthday and 14,000 Pakistani women die during childbirth annually.
KENYA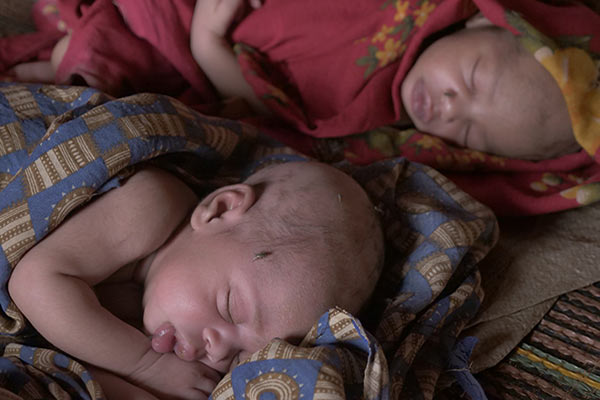 Kenya has one of the worst Maternal Mortality Rates in the world, and over 1 in 20 children die before their fifth birthday
Kawita's Story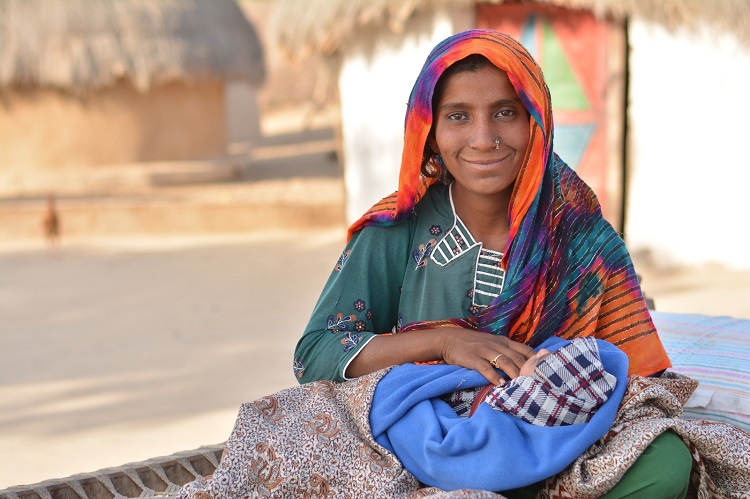 Kawita and her husband Uttam live in Sindh and are now the proud parents of two beautiful children. Their family is very poor, but Uttam does his best raising livestock to take care of his wife and children.
When they had their first baby in 2018, it was difficult. There was no health care facility near their home, so when it came time to give birth Kawita and Uttam had to take a taxi to a private clinic over 55km away. Once the baby was born, the doctors charged the family a significant amount for the delivery. Uttam had to take a loan out from a local landlord to pay the clinic, and it took years to pay the loan back.
When Kawita became pregnant with their second child, Uttam worried they wouldn't be able to afford the birth but then they heard about Penny Appeal's new Health Centre. Kawita gave birth at our centre to a healthy baby, and both mother and child are dong wonderfully.
Uttam said, "I came to know from our neighbours that the government dispensary in our area has been changed to a Centre for Mothers and Children. One of our relatives delivered her baby safely there and did not have to pay for this service. So, I prayed, and I admitted my wife to the same centre. Midwife Bharti conducted the delivery, and we were not charged a single penny.
I am so happy and surprised to see such a wonderful facility at no cost in our rural area. With the blessing of our Lord, I was saved from bearing the expenses. I pray for those who made it available to us."

Where there is fragility, you can help us build strength
Penny Appeal will endeavour to use your gift as requested, wherever possible. If for any reason we cannot use your donation as you have indicated, we will use it to fund similar projects in other countries or other projects in the relevant country. Penny Appeal's strategic overview and on the ground experience means it is in the best position to decide how to meet need as it arises.