Eid Mubarak! Celebrate with the Less Fortunate this Eid-ul-Fitr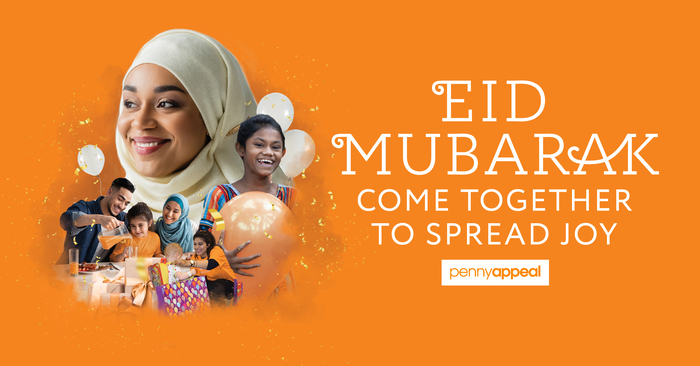 Eid Mubarak!
What a blessed time this is, as we all come together to celebrate the end of Ramadan. After two gruelling Ramadans in lockdown, this past month has been an absolute pleasure, uplifting our hearts and souls and infusing our lives with much needed spiritual nourishment. We have thoroughly enjoyed and sincerely thank Allah (SWT) for blessing us with the ability to break fast with friends and family and immerse ourselves in the mesmeric atmospheres of our masjids during the tarawih prayer.
We sincerely pray that all your striving to be closer to Allah (SWT) over the past month is accepted. May the Most High, Most Merciful envelope us all in His Mercy and may all our fasts, prayers, Qur'an recitation and good deeds be accepted as a means for our forgiveness and elevation in the eyes of Allah (SWT). Ameen!
Celebrating with those who can't
Eid-ul-Fitr is also a time for reflection and giving thanks for what we have. As we come together with our families and friends to mark the end of a holy month, let us not forget those less fortunate. For millions around the world, Eid is a reminder of the vicious cycle of poverty that traps generations of families for no fault of their own.
This year, in particular, has been exceptionally tough on the poor and vulnerable. Much of the world is still wrestling with the realities of the pandemic which has decimated entire economies, leaving millions without work, unable to put food on the table for their families. The most vulnerable are the ones most impacted: for them, the past two years have been a crisis upon crisis.
That's why this Eid-ul-Fitr, Penny Appeal is working even harder to help those less fortunate than ourselves. Our work never stops. Even on this blessed day of celebration, Penny Appeal is working hard to help those who are in need, at home and abroad.
What can we do?
Penny Appeal has built a movement around small and regular giving. We don't have to solve every problem and save every person in need. All we are asked to do, is do whatever we can. We are blessed with so much and by sparing some change, each day, we can make a big difference in the lives of those who need us most.
This Eid-ul-Fitr, we are asking our generous supporters to give the ultimate Eid gift and sponsor an orphan in need.
Imagine the face of an orphan child when we give them the good news that a kind-hearted donor has come forward to provide them with food, clothes, shelter, education and a loving, nurturing environment. Your one small act of generosity will have an everlasting impact on the life of a child in need.
This Eid, celebrate with the poor and needy, and sponsor an orphan child for just 50p a day, or £15 a month. Remember, your kindness is their hope. Give generously today!
Sponsor an Orphan Child Today.