See how your donations are saving lives in Gaza
Thanks to your donations, Penny Appeal teams have been able to deliver vital aid to the people of Gaza, helping them in their daily battle to survive.
You have helped provide ambulances, fully equipped medical rooms, nutritious meals, regular supplies of clean water and warm blankets.
Watch our feedback video below to see how your support is saving lives in Gaza.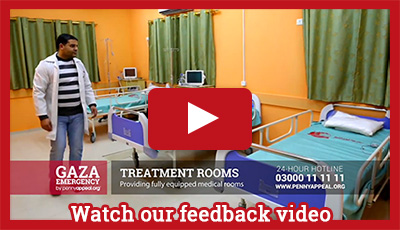 Please, continue to help the people of Gaza as they struggle to rebuild their lives amid the devastation. Give life-saving aid to Gaza now by calling 03000 11 11 11.