Donating My Wedding Dress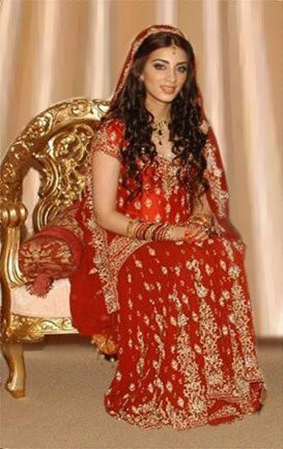 The Beckoning Box
I moved the box last week. I was in the middle of an occasional wardrobe clear-out rummaging through piles of clothes that just sit there taking up space. The pile destined for the charity shop was growing – and then the box appeared.
I had to open it. There it was, fresh and gorgeous as ever; red, maroon and gold shimmering like a constellation of stars as the embroidery caught the light. My wedding dress. I smiled, touched it softly. They say a thing of beauty is a joy forever – even if it lives in a box and only rarely sees the light?
What does a wedding dress mean?
'Your wives are a garment for you, and you are a garment for them' (Qur'an 2:187). The noblest purpose is woven into this sumptuous cloth. Years in the making through childhood imagining and dreaming attending other peoples' weddings before eventually my day becomes a reality.
The months of planning, fretting and organising a million and one details. For me the excitement of countless emails, photos and visits to my talented vivacious friend Shefali Hedge, an up and coming designer who had her studio in the upper echelons of Mumbai, until her luxuriously crafted couture arrived. Wah! So lovely! Bursting with delight I was almost afraid to touch it. My dress gives off rays of light like fireworks.
Weddings mean so much in our culture, in Islam we consider marriage half of our faith. It is a time to celebrate with family and community. We are a generous people ready to lavish our utmost on what we consider most important. Then comes the sting in the tail. Custom becomes social pressure which leads to a mere show of wealth, excessive dowries, week long festivities and budget busting added extras. How many do we all know who ended up taking out loans even re-mortgaging their homes and courting financial ruin to fund the extravagance?
I look at the tissue of joy in the box thankful my family could afford to clothe me like a queen. And in my heart I know there are so many who simply can never share in such security. It is no wonder the Pakistan Supreme Court issued a safeguarding decree instituting a one dish policy while they banned unnecessary decoration and fireworks. The true worth of marriage is in the bond created not the burden of display and debt imposed on the ceremony.
Fabric of hope
In December 2014 I suffered two deaths: the death of my marriage and the unexpected, untimely death of my designer friend Shefali. Only the dress lives on. But what sense does it make to keep it caged and useless for occasional viewing? If a wedding is about sharing it must be possible to pass on the delight the dress gave me. Somewhere in Pakistan there must be another young woman, a bride to be, with whom I can share this fabric of hope.
Gifting my dress
Just one more short stay in the box. All I'd ask thereafter is a photograph to see Shefali's legacy in all its glory alive again. I wrapped up the delicate bundle to prepare it for its final journey.
The process was simple: I arranged the courier and my outfit was collected and delivered to Penny Appeal's local office in Pakistan. I was informed at each stage of its movements – on arrival, when it met its new owner and when it was worn.
I waited patiently. Three months later I received the photo. There she was, radiant and beautiful in Shefali's craft, Asifa Shaheen. She lives in Sohawa, a town located in Jhelum, one of the oldest districts in the Pakistani province of Punjab. Her family are extremely poor, deprived of almost all basic necessities.
Reading her words to me made me swell with happiness and pride. Shefali's outfit was able to deliver the promise of joy and abundance to make someone else's wedding day and hopefully define her marriage.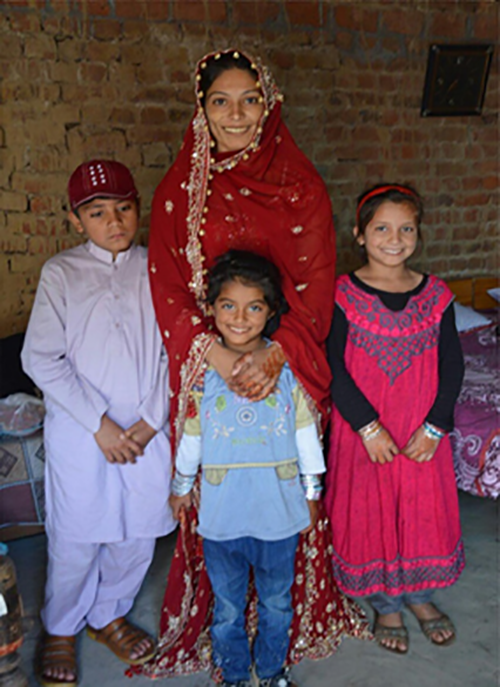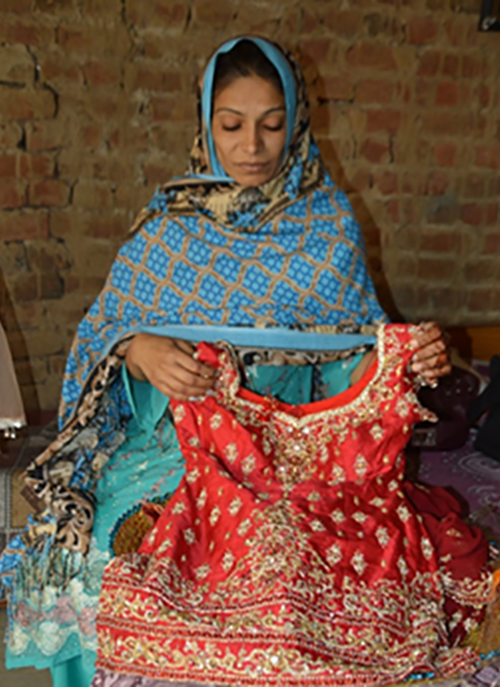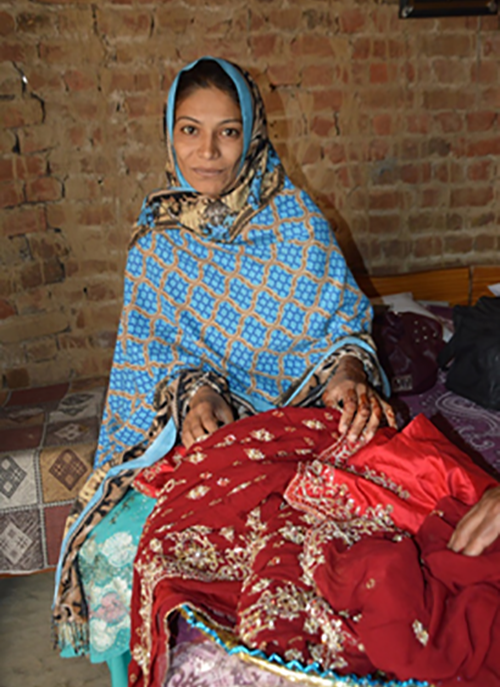 Call now for more information on how to donate your wedding dress