A World Children's Day Tragedy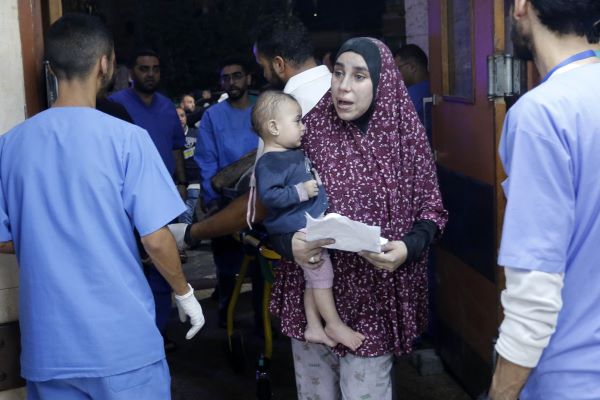 As we celebrate all the weird and wonderful things our youngsters get up to on this World Children's Day, our thoughts are with the 5,500 children whose lives have been taken in the most horrific ways. 44 days of unspeakable violence inflicted upon the Gaza Strip has denied these children their right to a future and their right to life. Instead of laughter and learning, the children of Gaza are enduring what can only be described as the most heartbreaking World Children's Day to date.
The grim reality on the ground is that the children of Gaza are a generation like no other. War, bombardment, and running for their lives is all they have known prior to this recent bout of relentless violence. The numbers are shocking, 5,500 innocent children killed, 9,000 facing life-changing injuries, and a feared 1,800 remain under the rubble. The heartbreaking death toll of this suffering generation equates to one Palestinian child killed every 10 minutes.
Behind each number is a face, a name, a story; dreams of being a footballer, a teacher, a journalist but mostly dreams of a normal life. The children who made it this far should be in school, but for many, school has taken on a different purpose. Formally a place to learn, laugh, thrive, and play with friends, now their only lifeline. Thousands of families are seeking refuge in schools with nothing but the clothes on their backs after their houses were destroyed as the ground invasion closed in. Over 50% of Gaza's educational facilities have been hit by airstrikes, leaving thousands of men, women, and children dead and injured. Others who sought safety in hospitals and refugee camps have unfortunately been met the with same fate.
Having already lived through more years of war than years of peace, life for these children was already extremely challenging. Thousands of children are navigating the reality of living in a warzone having lost their parents and siblings after being caught in violence beyond their control and understanding.
As a global community, we should be responsible for the protection of children, no matter where they are in the world. The men, women and children of Gaza are enduring unimaginable suffering and the unknown of what tomorrow holds as they prepare for a 45th day of fear and pain.
You can make a difference to a child and their family in Palestine this World Child's Day by donating with Penny Appeal today. Click here to learn more.