The Significance of Charity in Islam this International Day of Charity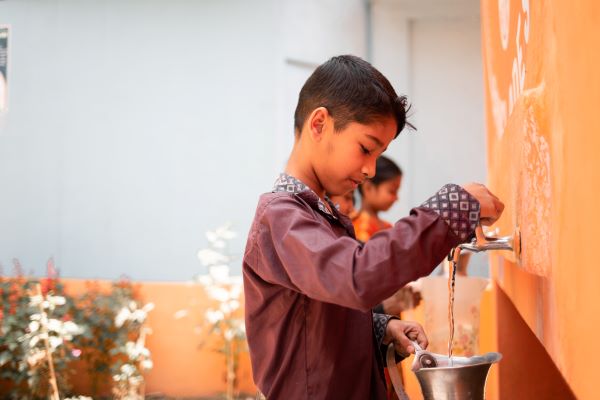 Today the world comes together to celebrate the International Day of Charity, a day of compassion, kindness, and generosity. For us Muslims, charity holds a special place, deeply rooted in the teachings of Islam, and exemplified in the lives of the Prophet Muhammad (ﷺ) and his companions.
Sadaqah Jariyah is a form of ongoing charity and is one of the five pillars of Islam; the act of voluntary giving is seen as a means to purify one's wealth and soul. Our Prophet (ﷺ) emphasised the significance of charity by saying "charity does not decrease wealth." [Muslim]
Zakat is a form of obligatory charity which all financially able Muslims must give. It is an annual amount calculated on accumulated wealth which is distributed to the less fortunate for essential resources like food, water, clothing, shelter, and healthcare. The Zakat system not only helps to alleviate poverty, but it also creates a sense of unity and compassion in our community. It reminds us that we have a responsibility to help the poor, helping to close the divide between the rich and the poor.
The United Nations (UN) designated 5th September as the International Day of Charity to promote and celebrate charitable efforts worldwide. The day serves as a reminder for us all to contribute to humanitarian causes and work together to make a positive impact on vulnerable communities. Today is an occasion to provide material assistance to in need as well as an opportunity to reflect on the underlying values that drive charitable actions. It encourages people from all backgrounds, faiths, and beliefs to come together and embrace the spirit of giving.
For us here at Penny Appeal, every day is an example of the principles behind International Charity Day. By providing poverty relief across the globe in the form of water solutions, food, emergency essentials and more, we exemplify the values that our religion cherishes.
To find out more about our current appeals, click the link below.