Brighten Your Winter: 5 Ways to Make this Winter Season a More Enjoyable One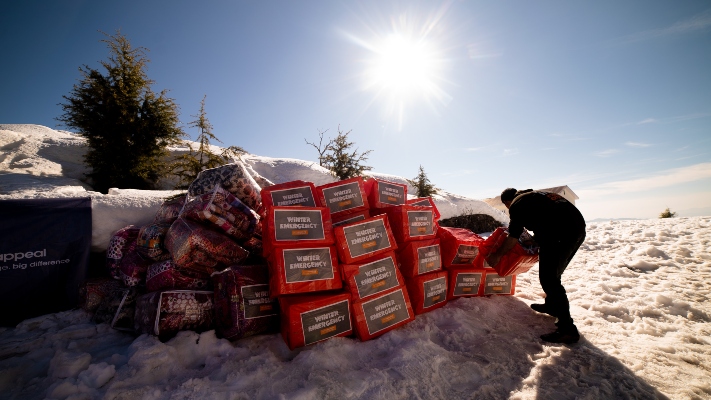 Winter can be a dreary time of year. The days are shorter, the weather is colder, and sometimes it seems like there's nothing to look forward to. But don't despair! There are ways to make the winter season more enjoyable. In this blog post, we will discuss five tips that will help you brighten up your winter and make it a more pleasant experience.
1. Get outside and explore: Take advantage of the cooler weather and head outdoors! Whether it's a quick walk in your neighbourhood or a day-long hike in the woods, getting out of the house can help you make the most of the crisp winter weather.
2. Have fun indoors: Even if it's too cold to venture outside, there are still plenty of activities to enjoy indoors. Spend your weekend baking delicious treats, engaging in your favourite hobby, or spending quality time with friends and family.
3. Get creative: Winter is the perfect time to get creative and try something new. Take a class in photography, painting, music, or whatever else piques your interest!
4. Make plans: If the weather is too cold and you're stuck indoors, use this time to plan out future trips and activities. Make a list of places you want to visit once it's warmer out or make a bucket list of things you want to do.
5. Give back: Donating your time or money to a cause that is important to you can be an incredibly rewarding experience. Whether it's volunteering at your local mosque, helping out at the local animal shelter, or donating to a charity of your choice, giving back is a great way to brighten up the darker season.
Over the years, those who have given to Penny Appeal's Winter Emergency appeal have had a tremendous impact on the lives of many people enduring winter hardships around the world. They have given warmth, sustenance and protection to those suffering abuse, loneliness, or displacement – be it providing blankets that provide comfort against icy winds, food packs for much needed nourishment during cold days and nights; clothing to provide warmth even when other sources are lacking; fuel to help keep people safe indoors from harsh storms outside; or shelter protecting them from any further harm.
With your help we can make sure everyone is able to survive this winter season with dignity and hope!
By following these five tips, you can make this winter season more enjoyable and find new ways to make the most of it. So don't let the cold weather get you down – embrace it and use this time to explore, create, plan, and give back. Have a wonderful winter!
Thanks for reading!