And the award for community food aid during the pandemic goes to…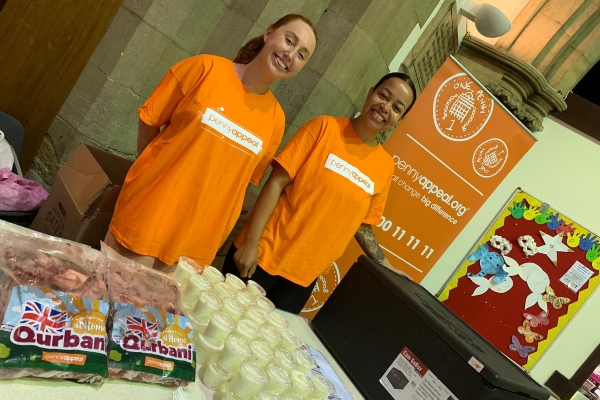 Penny Appeal were honoured to receive an award from our trusted partners at Meeting Point Leeds last week, in recognition of our continued support for low-income families throughout the pandemic, and we're dedicating this award to YOU!
We have a long-standing partnership with Meeting Point – providing 100 hot meals each week at their drop-in sessions in Armley, Leeds, as well as supporting with Holiday Hunger parcels and, more recently, Qurbani meat packs, to help support those in need within the local communities. This is all thanks to our generous donors.
The ceremony – a 'Thank You' event held by Meeting Point to commemorate their key partnerships – was held following the challenging conditions we continued to operate in during the pandemic. Adapting to Covid restrictions, we kept the drop-in open and available with safety restrictions in place, ensuring that the service users were able to access food, hygiene products, advocacy, and support during a particularly difficult time.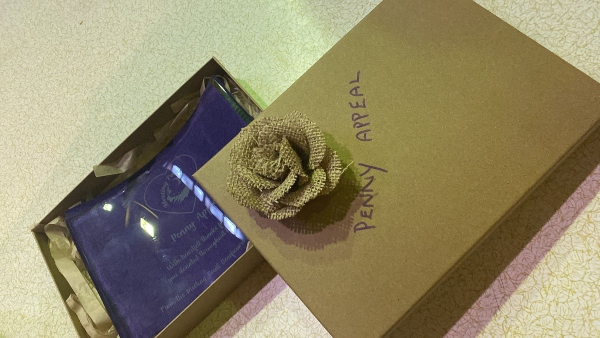 "With heartfelt thanks for the meals you donated throughout the pandemic."
Penny Appeal at Home
The Prophet Muhammad (ﷺ) said: "Jibril did not stop instructing me to treat neighbours well until I thought he would make them my heirs." [Bukhari & Muslim]
Here at Penny Appeal, we believe that charity begins at home. With your generous support we have provided counselling services, food distributions, financial hardship grants as well as regular care home and hospital visits across the country.
One of our most recent UK projects has been the Community Food Kitchen truck, which spent Ramadan and beyond travelling around the UK, providing thousands of food parcels and other much-needed essentials to low-income households.
In times of hardship, it is the vulnerable households who are the most affected. Following difficulties and tragedies such as the Grenfell Tower fire, Covid-19 pandemic, the 2019-2020 floods, and the rise in living costs, Penny Appeal's domestic response team have been among the first to respond with crucial aid for those affected. We pride ourselves on our ability to react swiftly and effectively to help those in need, both at home and abroad, and we thank you for all your support in making this possible.
Support a family in desperate need for just £30 a month
Click here to find out more about Penny Appeal's support for vulnerable communities here in the UK.