Ever considered adopting… a grandmother!?
Adopt a gran or grandad and help our elders stay healthy and happy, well into their golden years!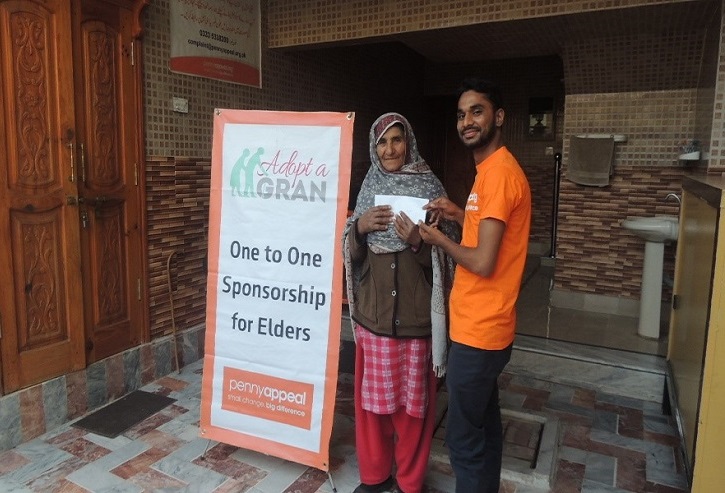 By 2020, the number of people aged 60 and older will outnumber children younger than the age of 5. The older population is rapidly growing and with this growth comes some major challenges. Many countries around the world have no form of welfare for the elderly, so thousands of vulnerable men and women go without support in their time of need.
With no social aid outside of family or neighbourly generosity and with many elderly people lacking adequate savings, if they have any at all, our elders in developing countries are faced with degrading poverty, starvation and isolation. Every day, they experience crippling loneliness, depression, painful medical conditions, a lack of resources and a gross absence of care.
Our elders have paved the way for the world we know today. They deserve our respect and they deserve to spend their later years in comfort. Unfortunately, all over the world elderly people are living in squalor, struggling to make it through to another day.
Globally, over 197 million elderly people live in poverty, with a number of these people often being overlooked for humanitarian aid, in favour of young children or maternal care. Our elders should not be left to battle poverty alone, and with Penny Appeal's Adopt a Gran appeal, they won't be.

Resham Jan's Story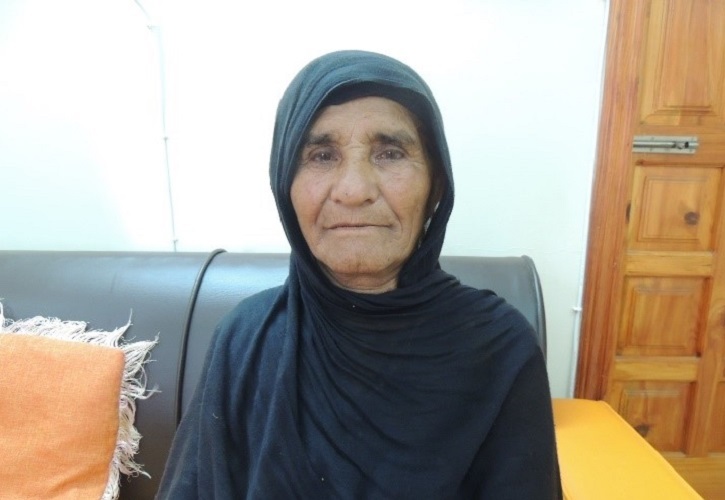 79-year-old Resham Jan was born in Muzaffarabad. Growing up in a family of 10, Resham was no stranger to poverty. Most months her family would struggle to make ends meet. Resham and her siblings would often go hungry.
When Resham was older, she met Abdur Rehman and later married him. While Resham and Abdur were happily married, his job as a manual labourer provided them with very little. They had two beautiful daughters and they both worked extremely hard to bring their children up, providing for them as best they could.
One of their daughters is mentally ill, making her completely dependent on Resham for care. When Abdur died nearly 20 years ago, Resham and her daughter moved in with her other daughter's family. Her daughter and son-in-law earn a meagre living and despite Resham working as a maid to help keep the family afloat, their household is a very poor one.
In her old age, Resham has become deaf, suffers from cataracts and has developed speech problems that prevent her from speaking clearly. Many people in Resham's village consider her to be mentally ill because of these health issues, but she finds comfort in her family and friends.
Resham's situation was brought to Penny Appeal's attention and she was put forward for a sponsorship through our Adopt a Gran appeal. When she received her sponsorship for the very first time, Resham let out a cry of joy and thanked Allah (swt) for the good people in this world.
With the money she has saved thanks to her sponsorship, she's planning to get cataract surgery, which will greatly improve her quality of life. Her eyes are now shining with hope and her beautiful face tells the story of this life changing experience.
With a twinkle in her eye, Resham shared her gratitude with us and passed on a message for her sponsors,
"I'm so thankful to this organization that reached out to help me. I'm so much more comfortable because I don't need to travel anywhere or work. Penny Appeal reached out to my home and gave me the sponsorship amount. I always pray for the success of this organization that is helping elders.
I can't forget the people in my prayers who are sending this money to me. They are indeed good people. I always pray for their health and successful life. May they live happy! May Allah bless them with more wealth and success! Thank you!"
Care for the Elderly


At Penny Appeal, we want to assure that our elders in Asia and Africa, like Resham, are well taken care of and that all their needs are being met. Our Adopt a Gran appeal provides older people with everything they need to live full and dignified lives, such as nutritious meals, social opportunities and healthcare. Through monthly elderly sponsorships of just £10 a month, donors can help an elderly person happily live out their golden years in good health.
The Prophet (saw) said, "If a young man honours an elderly on account of his age, Allah appoints someone to honour him in his old age" (Tirmidhi). As the older generation grows, it is our responsibility to care for them and treat them as we would one day like to be treated. Honour your elders by providing them with the quality of life they should have by sponsoring a gran today!