1,000 Lives May Be Lost in Cyclone Idai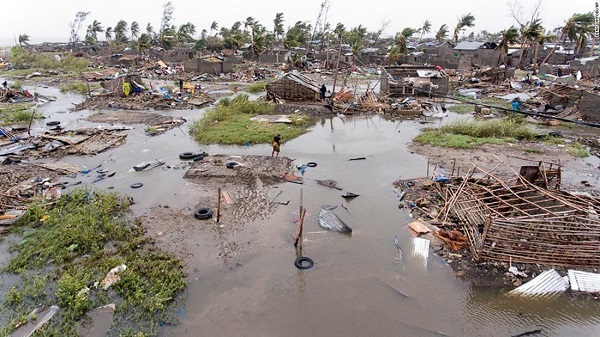 On Thursday 14th March Cyclone Idai reached peak intensity, bringing extreme weather and mass destruction to Mozambique – particularly around Beira, where the cyclone hit the land – as well as Zimbabwe and parts of Malawi.
Winds were reported to be up to 106mph, causing severe damage, flooding and the loss of at least 548 lives. With many areas blocked and extremely flooded, the death toll is expected to rise above 1,000, according to Mozambique President Filipe Nyusi.
Cyclone Idai has left a devastating trail of havoc across Mozambique, Zimbabwe and Malawi. It's estimated that more than 600,000 people have been affected, with over 17,000 people displaced and 12,000 homes, hospitals and classrooms destroyed. You can read on to find out what the situation is in each of these countries, and what you can do to help.


Mozambique Cyclone Appeal - Donate

The death toll from Cyclone Idai in Mozambique has reportedly risen to at least 200 and President Nyusi has said that it could rise above 1,000, according to media reports.



Heavy rainfall is projected to continue in the Sofala and Manica provinces.
Alerts have been issued regarding the risk of flooding in the Buzi and Pungoe river basins in the next 72 hours, which could lead to further destruction and potential loss of life.
Beira City has been completely devastated, with almost all of the city's homes and infrastructure destroyed – we will include a section about Beira below.
Power supplies have been cut off in many places, so thousands of people are frantically trying to contact their friends and relatives, not even knowing if they are alive or not.
Crops and livestock have also been destroyed, which could lead to long-term hunger and lack of access to clean water.
Penny Appeal South Africa are on the ground in Mozambique, supporting those most affected by Cyclone Idai with life-saving food, clean water and medical supplies.
Donate to our Mozambique Cyclone Appeal now, and help save and re-build lives.


Beira Cyclone Appeal - Donate

The fourth largest city in Mozambique, Beira City, has been hit the hardest, with aid worker Jamie Le Sueur describing the scale of devastation as "enormous", adding "It seems that 90% of the area is completely destroyed".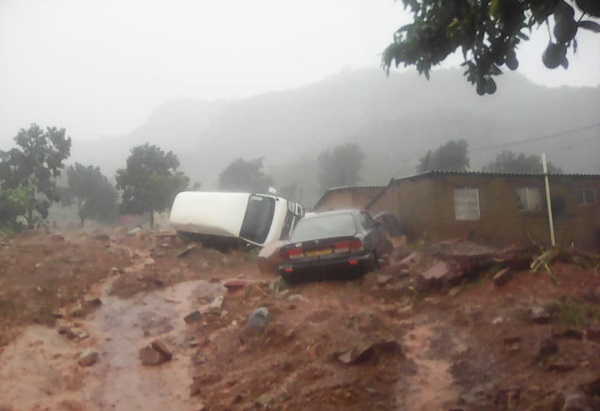 Cyclone Idai has destroyed almost the entire city of Beira, which is home to over half a million people.
Hundreds of thousands of people's homes have been destroyed, alongside vital infrastructure like hospitals, water systems and roads. A dam has burst as a result of the cyclone and cut off the last road to Beira City.
We are attempting to gain access to Beira City so that we can deliver vital aid to people who have lost everything.
Donate now to our Beira Cyclone Appeal.

Zimbabwe Cyclone Appeal - Donate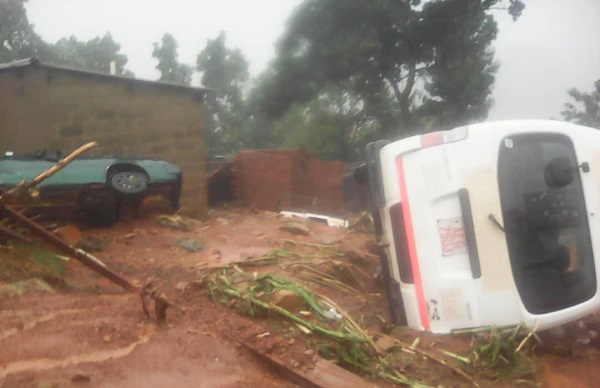 In Zimbabwe, at least 98 people have died as a result of Cyclone Idai and 217 people are missing in the East and South of Zimbabwe, according to the government.
Tragically, two young pupils were among the people who lost their lives, who were in the St Charles Lwanga boarding school in the district of Chimanimani, after their dormitory was hit by a landslide caused by the cyclone.
Flooding caused by the Tropical Cyclone Idai weather system is continuing to cause massive destruction, with heavy rains reported in the Manicaland and Masvingo provinces.
Penny Appeal South Africa will be providing clean water which will save lives, medical supplies for the injured and food and other essentials in Zimbabwe.
Donate to our Zimbabwe Cyclone Appeal; the people of Zimbabwe urgently need our help.

Malawi Cyclone Appeal – Donate

Malawi has been badly hit by the extreme rainfall which occured in the days before the Cyclone hit land in Beira.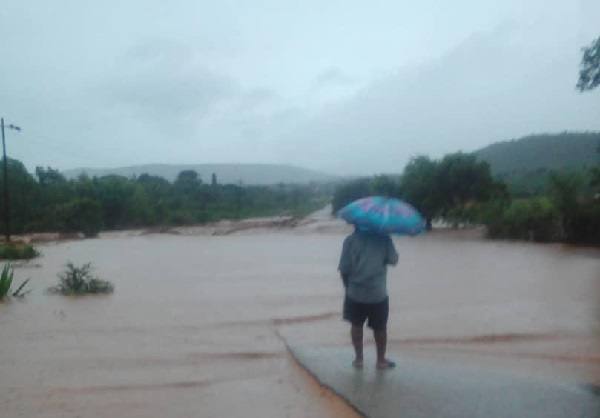 The rains have led to severe flooding, which has cost the lives of at least 122 people and affected over 922,900 people in total, according to Reliefweb. Many of these people have seen their homes damaged or destroyed, seen crops ruined and, in some cases, loved ones lost.
Our teams will be on the ground in Malawi, offering emergency aid to those most affected.
Donate now to our Malawi Cyclone Appeal, and help people in their hour of need.

Penny Appeal South Africa will be providing aid through our experienced teams on the ground, who can meet the changing needs of the crisis as it develops and help people rapidly to heal and re-build their lives in the aftermath of the deadly Cyclone Idai.