The Virtual Tour de Aqsa
Walk, run or cycle for Palestine when you sign up for the Virtual Tour de Aqsa!
It's 2,768 miles to Palestine, but together we can make the distance.
This virtual challenge is a true test of teamwork; we all need to work together to make up the miles, so sign up today to pledge your distance and get active for Palestine!
Registration Fee: Free Min sponsorship: £50
Join Team Orange to Make the Distance to Palestine
Walk, Run or Cycle for Palestine!
The Virtual Tour de Aqsa is a fantastic challenge for the whole community to get involved in, where together we will walk, run, jog or cycle the distance to Palestine.
If you were going to walk the 2,768 miles from London to Palestine, you would be in for an 849 hour walk through 15 counties… but don't worry, you've got Team Orange on your side, so you can pledge as long or short a distance as you like!
The Virtual Tour de Aqsa is a TEAM challenge, so we're asking challengers to sign up and pledge any one-off distance of their choosing to help us make up the miles on our virtual trip to Palestine. You can complete your pledged distance any way you want!
For those of you who are looking for an ever BIGGER way to challenge yourselves, you could try to take on the Virtual Tour de Aqsa all on your own – all 2,768 miles.
Every mile will be worth it, because you'll be fundraising for Love Palestine as you race to the finish. Our Love Palestine appeal supports Palestinians in a variety of life-changing ways, such as distributing food parcels, supporting Palestinians farmers, setting up rooftop gardens for widows, delivering medical care and so much more.
We know you're going to go the distance for our vulnerable Palestinian brothers and sisters and we don't want that to go unnoticed, so we will be holding a prize draw for our top fundraisers. If that's you, you could be in it to win a FREE trip to Palestine, where you'll visit Penny Appeal projects and take a trip to visit Al-Aqsa.
Sign up for the Virtual Tour de Aqsa today and help us reach Palestine!
Get Active for Palestine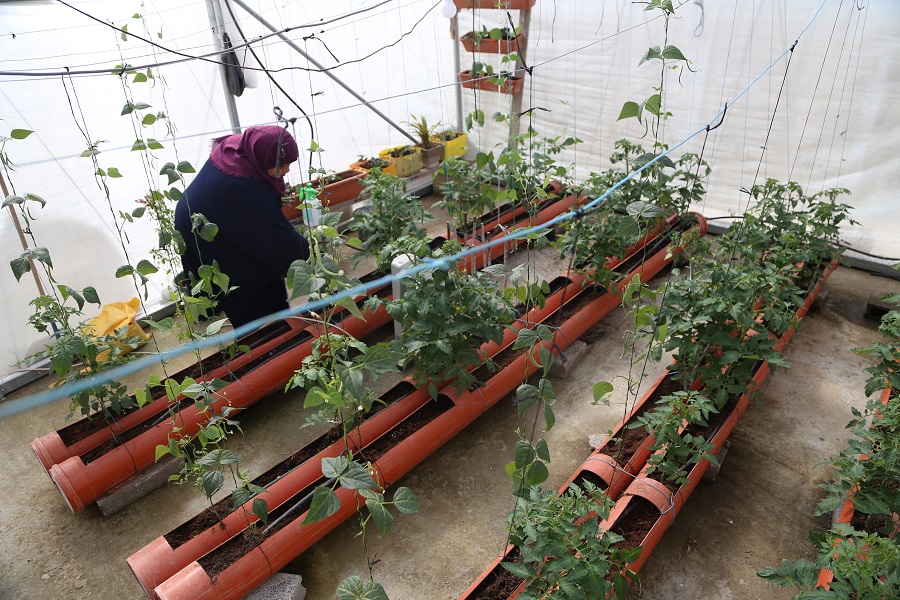 Millions of lives have been affected by the ongoing conflict in Palestine, but Penny Appeal is on the ground helping those most vulnerable survive through our Love Palestine appeal. The funds you raise for Love Palestine are absolutely critical in our ability to ease the suffering of Palestinians and help them rebuild their lives.
Our Love Palestine appeal supports the distribution of nutritious food parcels in Palestinian refugee camps, supports Palestinian farmers so they can cultivate and expand their olive farms, helps to create rooftop gardens that become a sustainable source of income for women and provides essential services, like medical care and clean water distribution for those affected by the Gaza Emergency.
You can do your part to help those in need by signing up for the Virtual Tour de Aqsa. Make the virtual trip to Palestine with us today!
Get your fundraising off to an amazing start by setting up your own fundraising page to take online donations, which will be sent straight to Penny Appeal. You can also make the most of your fundraising and training efforts by sharing your story on social media. Don't forget to tag @teamorangepa for shares!
For more information or queries contact our Challenges Team on: challenges@pennyappeal.org or call 07739 363894.