THE GREAT MUSLIM PANTOMIME
Your favourite performers are back for the 3rd year running with the UK's only Muslim pantomime – back and better than ever with a brand new story!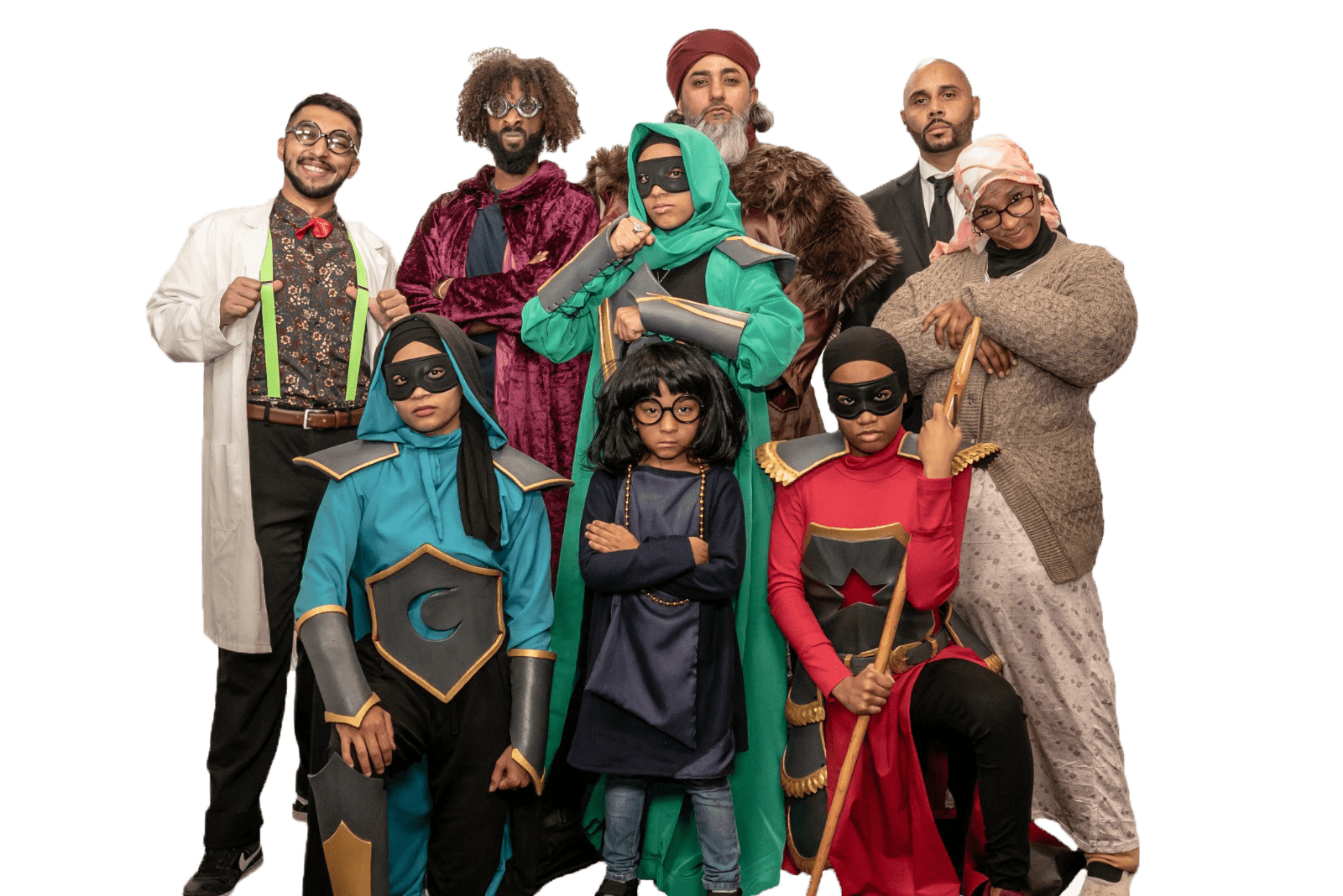 Once Upon A Time.....
Once upon a time, in jolly old Britain, there lived a Muslim family that always made their duas, volunteered to help the needy and were a genuinely happy bunch, but the good deeds and kindness they spread caught the attention of an evil professor….
This evil man had despicable plans for the world and all the good people in it… plans that were most certainly not halal! A villain of this calibre surely could only be stopped with the virtuous strength of a superhero… but ladies and gentlemen, this is the real world, wherever are we going to find the heroes we need?
Could this Muslim family perhaps be the ones to save the day?
Oh yes, they can!
In a world of everyday people, there are those who possess super souls – come and see The Great Muslim Pantomime: Super Souls for a night of classic panto with a super message.
Watch our Behind The Scenes trailer now!
A Delightfully British Pantomime with a bit of Muslim Flavour!
Pantomimes are a British tradition and donating to charity is a beautiful pillar of Islam, so what better way to bring the two together than to have a Muslim pantomime for charity! Proceeds from The Great Muslim Pantomime will go towards our Winter Emergency appeal, helping keep our less fortunate brothers and sisters safe and warm this winter.
Tickets are £10 only, pick yours up today and prepare for the panto of a lifetime!
Join Penny Appeal and the theatre company Once Upon a Family – a real-life family of seven amazing performers– for a night of hilarious family fun, as they put on The Great Muslim Pantomime. This is UK's original Muslim pantomime and for the 3rd year in a row, you can watch in amusement as this family's antics prove that we all have something super inside us.
Joining Once Upon a Family on stage this year will be the renowned polymath Hassen Rasool, the man with the voice Faisal Salah and the hilarious SMASH Bengali! Don't miss your chance to see these three in action this December at The Great Muslim Pantomime.
The Great Muslim Pantomime's debut tour in 2017 sold out in just two weeks and 2018's performance proved to be just as popular, so be sure to get your tickets while you still can!
You Can Help Save A Life This Winter
The Great Muslim Pantomime is coming to the stage in aid of Penny Appeal's Winter Emergency, with proceeds going towards poor families in need, who struggle on a daily basis to make it through the winter.
Our Winter Emergency appeal provides communities all over the globe with winter essentials, such as food, warm clothing, blankets, and vital shelter repairs. We are currently helping people in need in Syria, Yemen, Palestine, Bangladesh, Turkey, Lebanon, Pakistan, and the UK beat the bitter cold by providing them with these simple gifts of warmth, and you can help too!
With a trip to the pantomime this winter, you could change someone's life. Bring the whole family out to see The Great Muslim Pantomime and send your support to those trying to survive the winter in warmth.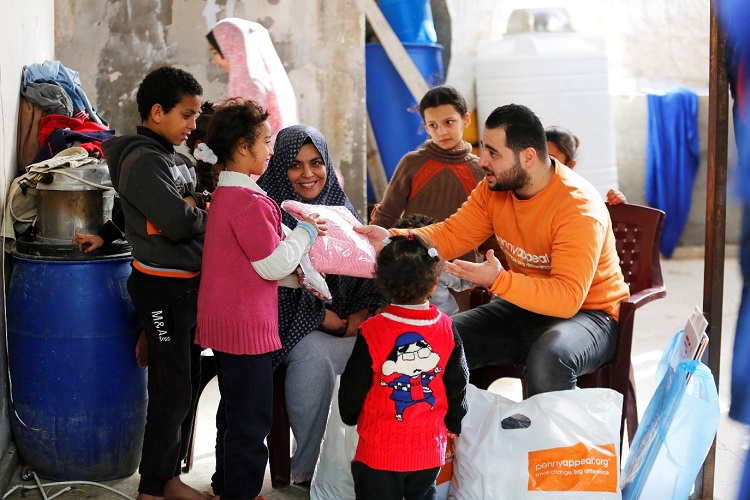 Tour Dates
Title
Venue / Date
Price
Quantity