THE SUPER MUSLIM COMEDY TOUR IS BACK WITH A BANG!
Paul Chowdhury only headlining:
East London, Birmingham and Manchester

SOLD OUT!
Limited availability at other venues, grab your tickets before they're all gone!
Is it a bird? Is it a plane…? NO, it's The Super Muslim Comedy Tour, back again for more side-splitting comedy action right here in the UK!
Hold on to your hats and hijabs ladies and gentlemen and get ready as we assemble a league of caped Muslim crusaders of comedy, from far and wide, to celebrate our sixth year of supercharged comedy!
Tickets are £10 but for a limited time only, grab yourself an  EARLY BIRD £5 ticket now
Celebrating 6 Years of Comedy!
This is our 6th year of knee-slapping humour, and our superheroes of comedy are once again ready to bring you another tour of epically funny proportions;
their jokes have been supercharged, their puns have been polished and they've cracked the whip on their witty retorts – these Super Muslims mean business - funny business!
Meet the Super Muslim Comics!
Paul Chowdhury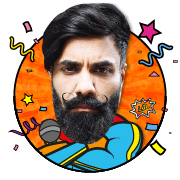 Yep that's right, the one and only Paul Chowdhury, will be joining us this year! This multi-award-winning stand-up comedian, actor, and writer has been setting the bar SKY HIGH for years now! His record-breaking stand-up tour show, Live Innit, was released as an Amazon Prime original special in 200 countries worldwide. He has headlined at shows such as Live at the Apollo, and featured on the multi award-winning hit show, Taskmaster. He won Best Live Event at the ITV Asian Media Awards, Comedian of the Year at the Asian Voice Awards amongst many others! His performances are ALWAYS EPIC and forever sought after, so come prepared to laugh, hard!
Paul Chowdhury only headling East London (Sold Out), Manchester (Sold Out) & Birmingham (Sold Out)
Azeem Muhammad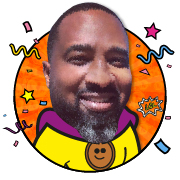 America's finest, Azeem Muhammad has been in the game for nearly twenty years now, and is known worldwide for his conscious comedy and charismatic candor, having performed in over 5 continents and 37 countries! His ability to build bridges across gender, ethnicity, and religions has earned him the title of "holistic healer through humour". He was the recipient of the MPAC Image Award, for his stand-up performance on the critically acclaimed, Allah Made Me Funny. You can catch him weekly on his I-tunes podcast 'I'm Just Serious'. All the way from the US, he's coming to the UK just to make you LAUGH – don't miss this legend!
Fatiha El-Ghorri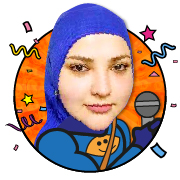 Comedy queen Fatiha El-Ghorri has been making some serious waves in the UK. From the renowned Jonathan Ross Comedy Club to performing on Comedy Central at the Edinburgh Fringe, we can tell you for free, Fatiha's comedy is like no other - it's real, raw and relatable and will leaving you feeling good for daysss!!
Ali Al Sayed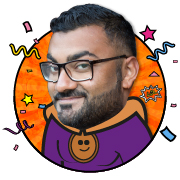 Next up we have Dubai's trail blazer, Ali Al Sayed! Ali's headlining performances around the world include the iconic Comic Strip Live in New York! Due to popular demand, Ali featured in seasons 1, 2 AND 3 of Comedy Central Presents. You DO NOT want to miss what he's got in store this year - warning, be prepared to laugh out very loud!
Abdullah Afzal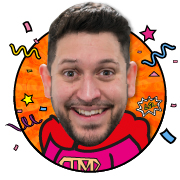 Introducing Manchester's finest Abdullah Afzal, who I'm sure you know from BBC's Award-winning Citizen Khan, BBC's Lunch Monkeys, and BBC Radio 4's "By a Young Officer: Churchill on the Northwest Frontier." Abdullah's unfiltered, hand clapping, thigh slapping comedy will leave you in stitches! And be warned he has a reputation of making people laugh so hard, the develop abs – no joke!
Prince Abdi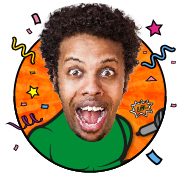 From Chris Rock, Dave Chappelle to Trevor Noah, Prince Abdi has supported some of the biggest comedy legends in the game. His sought-after comedy has featured on TV broadcasting giants such as ITV, Channel 4, BBC1, Comedy Central and HBO. Bring tissues because this Prince is going to have you cracking up in tears.
Be a Superhero: Give the gift of water
A staggering 780 million people around the world lack access to clean water, and nearly one million people die each year from water-related diseases.
These superheroes of stand-up comedy are standing up to ending water-related diseases with our Thirst Relief programme! Supporting sustainable water projects, and ensuring
communities across Asia and Africa are provided with safe, clean drinking water.
So fasten your capes and pick up your tickets to play a SUPER role in giving the gift of water today.
TICKETS WILL BE SENT 1 WEEK BEFORE THE EVENT VIA EMAIL

FAQs
How and when will I receive my tickets?
You will get a receipt confirming your payment as soon as you order – this will be our standard "thanks for your donation" receipt. You will then receive a confirmation of your ticket order within 2 working days. Official e-tickets will be emailed to the email address you gave when ordering a few days before the event.
You may also receive updates about the event via email so please keep an eye out for other emails from us containing the latest information.
What if I don't receive my tickets?
If you have not received your e-tickets two days before your event, please check your junk folder. If you still haven't received a ticket by either email or SMS, please contact us on 03000 11 11 11 or events@pennyappeal.org.
Is there allocated seating?
No, seats are on a first-come-first-served basis.
What time the doors open?
The Doors will open at 6pm
What is the latest I can arrive?
The doors close at 7pm prompt. No-one will be allowed to enter after this time so please be sure to arrive in plenty of time.
Are accessible seats and assistance available?
If you need specific seating arrangements or assistance please contact us before booking to discuss requirements. Call us on 03000 11 11 11 or email events@pennyappeal.org
Is there a minimum age?
All ages are welcome, however, we ask that children under 12 be accompanied by an adult.
Is there somewhere I can pray?
Yes, there will be an area for prayer at each venue.
Will there be photography at the events?
Yes, there will be a professional photographer taking photographs on behalf of Penny Appeal, for use in our marketing materials and social media channels. If you would prefer for your images not to be used, please let a member of staff know at the event.
Can I get a refund?
We do not offer refunds if you change your mind or cannot attend the event.
What happens if the event is cancelled?
In the unlikely event that we have to cancel we will do our best to re-arrange the event. If this is not possible we will offer a refund.
Is my payment secure?
If you have any further questions about Penny Appeal events, please contact our donor relations team on 03000 11 11 11 or events@pennyappeal.org.
Will there be any refreshments?
Yes, there will be refreshments provided at each event. No hot food will be sold.
Can I pass my ticket over to my friend
Can we bring food and drinks to the event?
Yes donors will be allowed to bring in food. No hot food allowed
Are children free to attend?
If a child will be occupying a seat a ticket must be purchased
Will there be car parking facilities
Please refer to the venue's website for parking information
Is the show child friendly
Can I reserve my seat or a place at the front
Premium tickets give priority towards the front
Will there be sufficient room to park a push chair
Paul Chowdhury only headlining East London, Manchester & Birmingham

(Sold Out)
Tour Dates
Title
Venue / Date
Price
Quantity