COVID-19 has hit Syria and with their limited resources, an uncontrolled outbreak could be devastating.
With more than half of the country's hospitals destroyed or damaged, the Syrian people are at extreme risk of a rapid spread of the coronavirus. There are six million internally displaced Syrians, many living in overcrowded refugee camps, with no way to protect themselves against this deadly virus.
Coronavirus Emergency - Syria Medical Tents
Penny Appeal are on the ground in Syria, providing essential Food Packs and Hygiene Kits to those affected by the deadly coronavirus, as well as supplying hospitals and health centres with Coronavirus Testing Kits, facemasks and Protective Kits to keep the nation safe.
Donate today to help Syrian refugees survive.
Find out more about our coronavirus response in Syria and donate here to help families stay safe and healthy: Our Syria Coronavirus Response.
This is just one woman's story.
Idlib In Crisis
Idlib has been called the last rebel stronghold; in reality, it is a formerly quiet and peaceful city, which has, in recent years, been flooded with millions of displaced Syrians seeking safety.
Now that the fragile ceasefire in the area has been broken, millions of Syrians in Idlib are in grave danger. The UN warns of a "bloodbath" and hundreds of thousands of people are attempting to flee, once more, for their lives.
Bethan McKernan, Middle East Correspondent for The Guardian, puts the disaster into context, saying, "It's a crisis on the scale of the Rohingya leaving Burma and ending up in Cox's Bazar […] We're nine years into this war and it's not getting better; it's getting worse."
Thousands of people have escaped to try and reach Europe, but have become trapped on the border between Turkey and Greece; not allowed into Greece, and not welcome back in Turkey.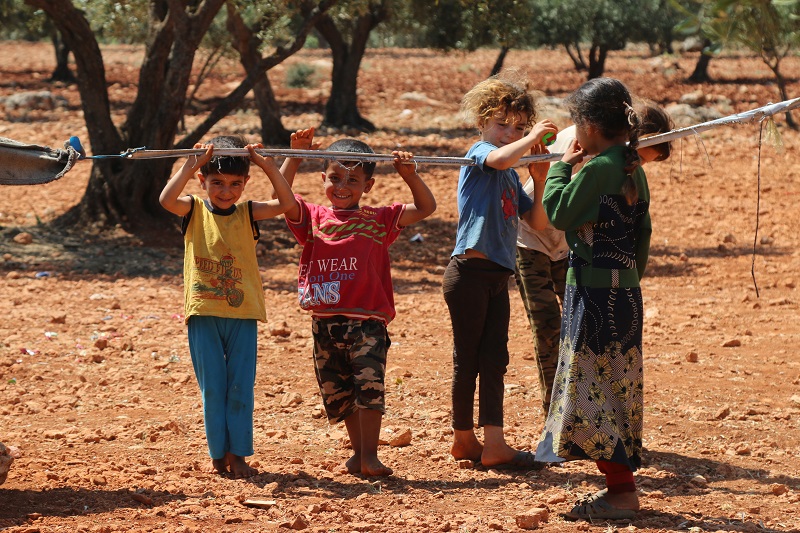 As the world turns its face away from Syria's long and messy war, and the horrifying potential of an rapidly spreading coronavirus outbreak, terrified displaced Syrians are left wondering if anyone really cares.
But we care. And together, we can make a difference.
Every donation – however small – helps Syrian people to survive.
Support Syria in their hour of greatest need.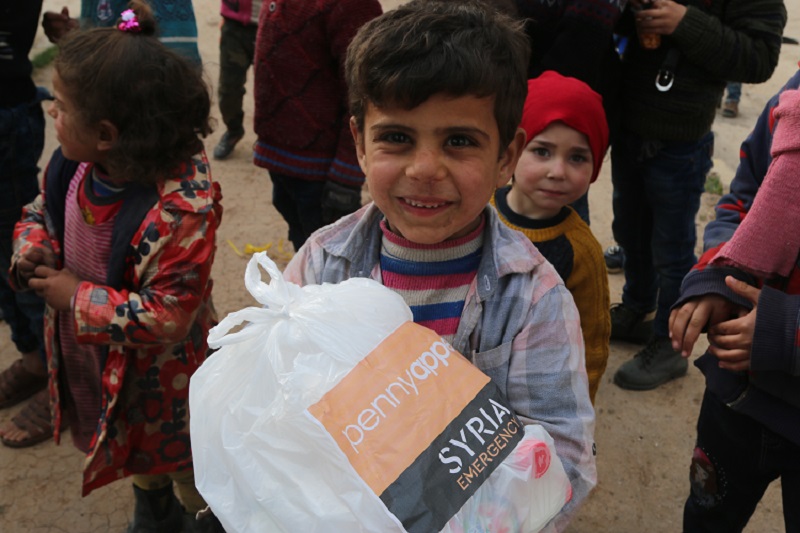 Please note:
Due to the complex nature of disasters, our provisions may be changed so that we can adapt to people's most urgent needs. For example, if there is an outbreak of cholera in the aftermath of this disaster, we may need to use some of our funds to provide life-saving Hygiene Kits or Medical Packs. You can rest assured that your donations will go towards helping vulnerable Syrians in the best, most efficient, ways possible. Thank you!