Coronavirus Emergency - Africa
A global pandemic deserves a global response.
The vast majority of people who are in extreme poverty live in Sub-Saharan Africa, in countries such as Uganda and Mozambique. With Covid-19 spreading rapidly across the African continent, we need to act fast to protect extremely vulnerable people.
Our amazing staff and partners are putting their lives on the line to help those most at risk in Mozambique, Uganda, Dijibouti, Somalia, Sudan and South Africa.
Donate now, and help protect lives across the globe


Covid-19 in Uganda
Uganda currently has more than 40,000 confirmed cases of the coronavirus, so the priority now is to raise awareness of the virus, make hygiene essentials available to families in poverty and teach people how to keep themselves – and others – protected.
We're working with our incredible partner ACRE in Uganda, who has experience responding to the Ebola outbreak, to provide hygiene essentials and run a public awareness campaign using everything from radio to brochures to educate the public on best practices for limiting the spread of the virus.
We're also distributing soap and hand sanitiser to vulnerable households, and hygiene kits for institutions such as health centres and prisons, as well as refugee camps.
Donate to our Coronavirus Emergency appeal, and stand in solidarity with those most vulnerable.
"Despite the growing uncertainty that produces all kinds of feelings in the poor communities in West Nile, this is not the time to be discouraged. This is rather an opportunity to respond creatively, to take care of each other and to demonstrate solidarity with the most vulnerable and affected ones."
- ACRE, our charity partner in Uganda


Covid-19 in Mozambique
Mozambique was devastated by Cyclone Idai in 2019, and now its people face an even bigger threat; Covid-19. Penny Appeal have been working with our local partner, United Purpose, over the last year to help people in Mozambique recover.
Mozambique has had over 64,000 confirmed cases of Covid-19, and we need to urgently support this already devastated population in the fight against this virus. The economic situation is concerning, with people still living in camps due to the cyclone.
Penny Appeal are responding with the help of our brilliant partner, United Purpose, focusing on communities who were already greatly affected by Cyclone Idai.
We're improving hygiene practices and medical facilities, by supplying aid packs with Hygiene Kits and other essentials to vulnerable people, as well as providing surgical material such as face masks and disposable gloves. We will also be supporting Isolation Centres in the country's poorest province, Niassa.
Help us continue to support vulnerable groups, like those displaced by Cyclone Idai.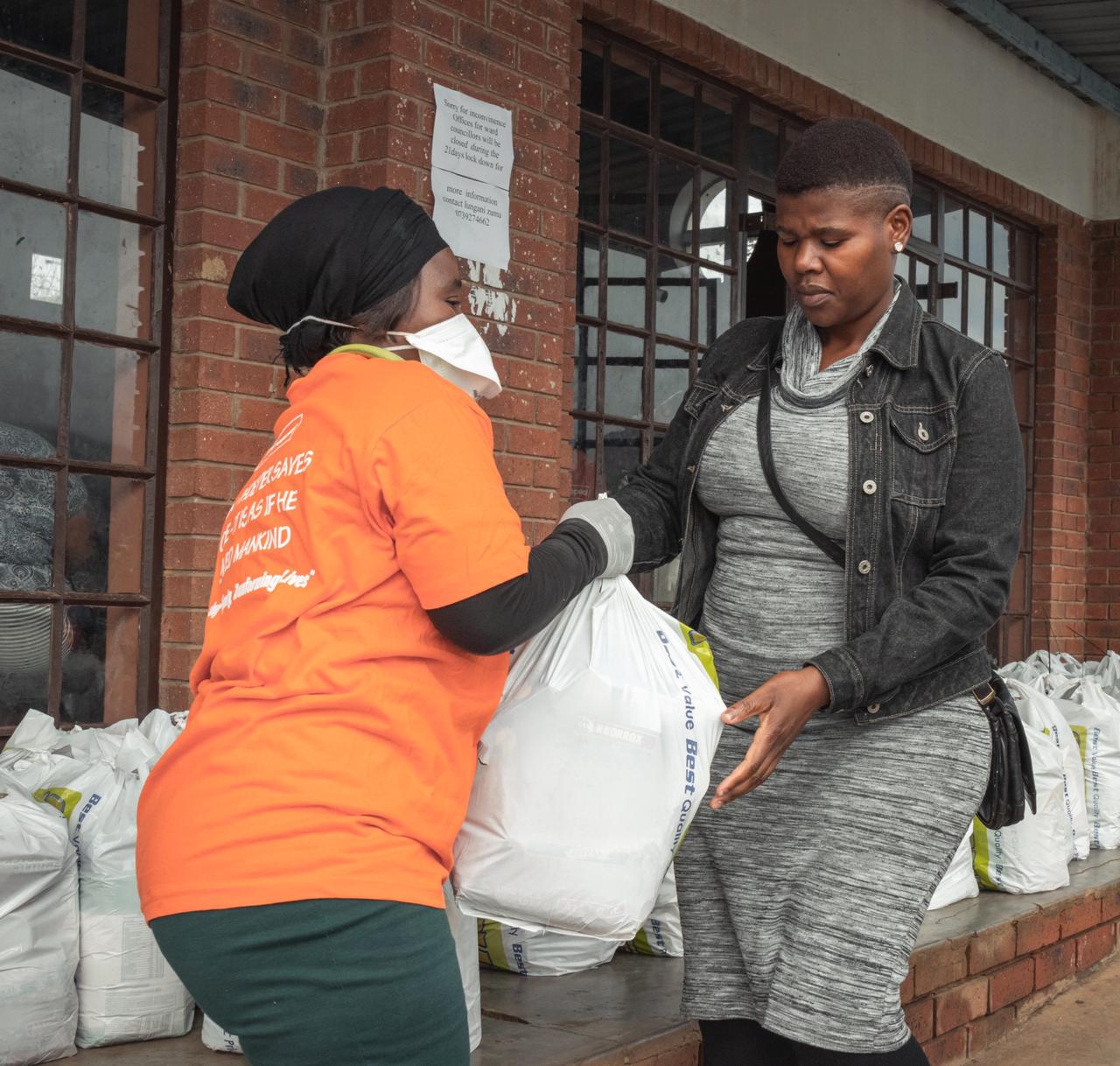 Covid-19 in South Africa
There have been millions of confirmed cases of Covid-19 in South Africa, where over half of the population lives below the poverty line.
Penny Appeal South Africa are on the ground in overcrowded and impoverished areas across South Africa, delivering food packs, hygiene kits and hot meals to over thousands of people, including:
Frontline workers such as doctors working in hospitals or community clinics.
Extremely vulnerable groups such as people living in poverty, the homeless and refugees.
Community activist and awareness groups who educate communities about the virus.
Every penny you donate will help protect lives in this unprecedented global crisis.
Give generously, and pray for those in need.