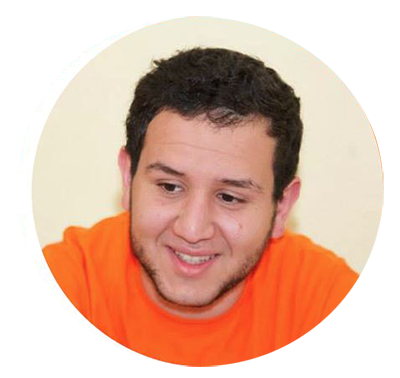 Khalil Benkhalil
North-West Fundraising Manager (and Challenges Manager)
challenges@pennyappeal.org
Khalil's job suits him down to the ground – he's our main volunteer recruiter and organises all the #TeamOrange challenges, from skydives to midnight treks up mountains.
He recruits and supports volunteers, and assists in the set-up of events. You'll also see him on stage and the Big Charity Show on British Muslim TV talking about Penny Appeal campaigns and bringing in donations.
"My favourite thing about working for Penny Appeal is the fact that we can make a BIG difference out of every bit of small change. Wow!
"And the best bit about #TeamOrange is the passion and dedication that every single volunteer shows."
His favourite #TeamOrange experience so far was the first challenge he organised, which also happened to be a record-breaker. "We did the biggest and fastest zipline in Europe and broke their record for the most people doing the challenge in a day. Amazing!"

Khalil describes himself in three words:

ENTHUSIASTIC, PASSIONATE AND LOUD


FAVOURITE COLOUR:

ORANGE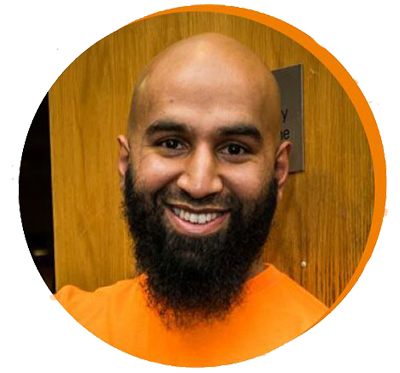 Haroon Mota
Midlands Fundraising Manager
Haroon is our Fundraising Manager in the Midlands. He has volunteered for a number of causes over the past 10 years, and we're happy that he's now brought his dedication and team spirit to #TeamOrange.
"I'm very passionate and enthusiastic about exercise and fitness," Haroon tells us, "so there's no surprise that challenges are the favourite part of my role. I've climbed to Mount Everest base-camp, hiked the Inca Trail in Peru, run several marathons, completed the 3 Peaks Challenge and much more. 
I am very driven, and love inspiring others to share my passion for
challenges as well as charity."
Haroon's best moment with #TeamOrange so far has been recruiting a team of over 75 runners to take on the Coventry Half Marathon in February 2016, raising over £45,000 to help refugees. They don't call him the "Mota-vator" for nothing!
"I really love that #TeamOrange isn't just about fundraising," Haroon comments. "We encourage social action for all of our volunteers and actively make positive contributions to society."


Haroon describes himself in three words:




ENERGETIC, MOTIVATED, FRIENDLY


FAVOURITE COLOUR:

ORANGE