Yemen Crisis
The humanitarian crisis in Yemen now a 'tragedy of immense proportions'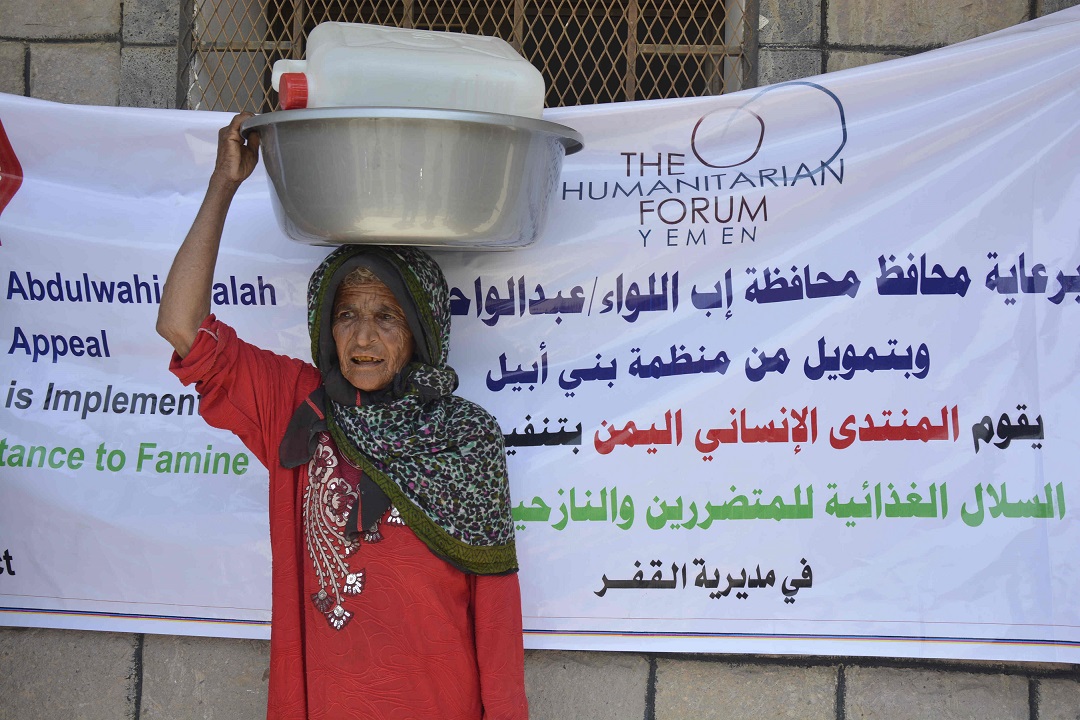 Two-and-a-half-years of conflict and civil war have brought the poorest Arab country in the world to the brink of famine and irreparable disaster.
A major humanitarian crisis is currently taking place in Yemen, a country with a population of 27 million people. A staggering 18.8 million people, two thirds of the country's population are in need of urgent humanitarian aid according to the United Nations, with over 390,000 currently affected by cholera.
The UN Secretary General, António Guterres, called the Yemen Crisis a "tragedy of immense proportions". According to the UN's latest figures, 10.3 million people are in acute need of assistance, 17 million are food insecure, 1,900 have now perished from cholera and an alarming 7 million people don't know where their next meal is coming from.
Prior to the advent of civil war, Yemen had a high level of poverty and crumbling infrastructure. Today, public services are on the brink of collapse and in some districts have broken down completely. Less than half of the country's health centres are functional and medicine and medical equipment is severely limited.
It is reported that one child under the age of five dies every ten minutes from entirely avoidable causes. The head of the Norwegian Refugee Council, the NRC says that, "Nowhere on earth are as many lives at risk" as in Yemen.
As well as famine, the country is also in the grips of the 'world's worst cholera outbreak' according to the World Health Organisation, WHO. A problem exacerbated by the ongoing conflict, lack of viable infrastructure to transport aid and devastated healthcare provision. Around 40% of cholera deaths in Yemen are children under the age of 15, and 14.5 million Yemeni people have no access to clean water, ensuring the cholera outbreak is innately difficult to contain, and almost guaranteed to spread further, if left unchecked.
The nature of Yemen's ongoing civil war, with its varied list of belligerents, effectively means all of the country's ports and airports are closed until further notice, making it increasingly difficult to deliver humanitarian aid to those in need. These people now have nowhere to go, and unlike in Syria, cannot flee the conflict in their country – they are trapped.
Penny Appeal has been working in Yemen since July 2014 to provide families with lifesaving food packs, hot food provisions, clean water packs and essential aid. We are now urgently seeking donations to help us expand our efforts to save the desperate people of Yemen from the impending famine and ongoing cholera disaster.
According to the UN, the funding shortfall currently stands at $2.1bn, with money needed to reach people whose lives have collapsed, their livelihoods ruined by conflict and their prospects of a future looking increasingly bleak.
Without urgent action, the crisis is set to worsen. The WHO, in a joint statement with the UN Children's Fund and the World Food Programme described Yemen's plight as, "the world's worst cholera outbreak in the midst of the world's largest humanitarian crisis". This perfect storm of crises looks to have no end in sight, without urgent aid and financial support; Yemen's future looks inexorably desolate.