Overcoming the odds this International Womens Day
A moving story from one of the incredible women we support across the globe.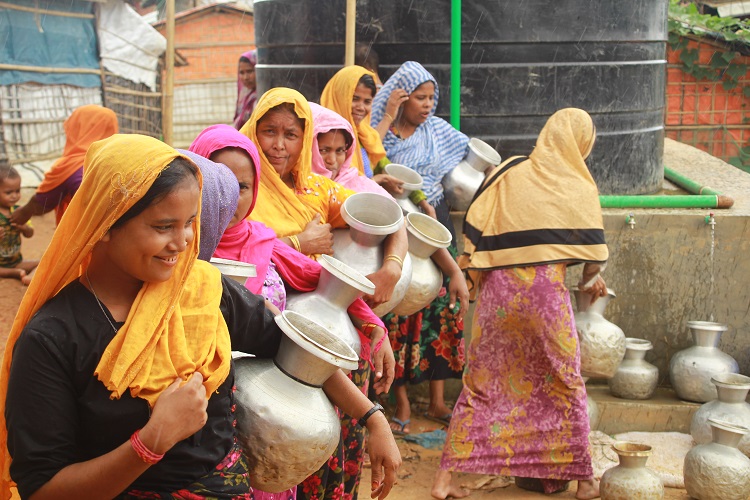 Historically, women have always defied the odds stacked against them and stood up against adversity to become successful women. Marie Curie was the first person to win two Nobel Prizes in physics and chemistry for her work with radiation in 1903 and 1911. Benazir Bhutto was a Pakistani political activist who became the first woman to serve as Prime Minister in an Islamic country, when she took the position in 1988. Ellen Johnson-Sirleaf was the first elected female head of state in Africa when she became President of Liberia in 2006, and has since been committed to promoting gender equality and democracy throughout Africa. Malala Yousafzai is a strong advocate of education for girls and a human rights activist; she is the youngest recipient of the Nobel Peace Prize to date.
To this day, women continue to overcome the hurdles they face to become strong, independent individuals and even in the most trying of times, work tirelessly to make their lives, the lives of their families and the lives of the people in their communities better.
On International Women's Day we come together to celebrate these resilient, successful women in our global community, to promote equality across the globe and remind one another just how important women really are. Penny Appeal supports and empowers women all year round with our Women's Welfare programme, a charity that supports women, and on International Women's Day, we want to share with you one of the many beautiful stories of the strength that women possess.
As you read on, you'll hear the story of an amazing woman, who has faced hardship head on and overcame the odds against her. Her circumstance could have kept her down but this inspirational women refused to give up. She rose to meet the rocky road ahead of her and persevered in the face of adversity. The hardships her and her sons have faced have made them strong, their resilience has empowered them and their loving hearts have pushed them further than they ever thought possible.

Overcoming Hurdles; Charity that Supports Women

"I'm living for my children now." – Kolima, 27

Kolima lives in a Rohingya refugee camp at Cox's Bazar in Bangladesh. In August 2017, Kolima and her two sons, aged 10 and 7, found refuge at Cox's Bazar after escaping the violence and brutality taking place in their homeland of Myanmar. Kolima did everything she could to get her children to safety. Kolima is a survivor.
Kolima, her sons and many other Rohingya Muslims feared for their lives in Myanmar. The United Nations described the atrocities happening there as a "textbook example of ethnic cleansing" and no Rohingya family was safe from the genocide happening around them. Kolima and her family know first-hand the devastation these attacks have caused; the army in Myanmar killed Kolima's husband. Life has not been kind to Kolima, but she carries on for her children.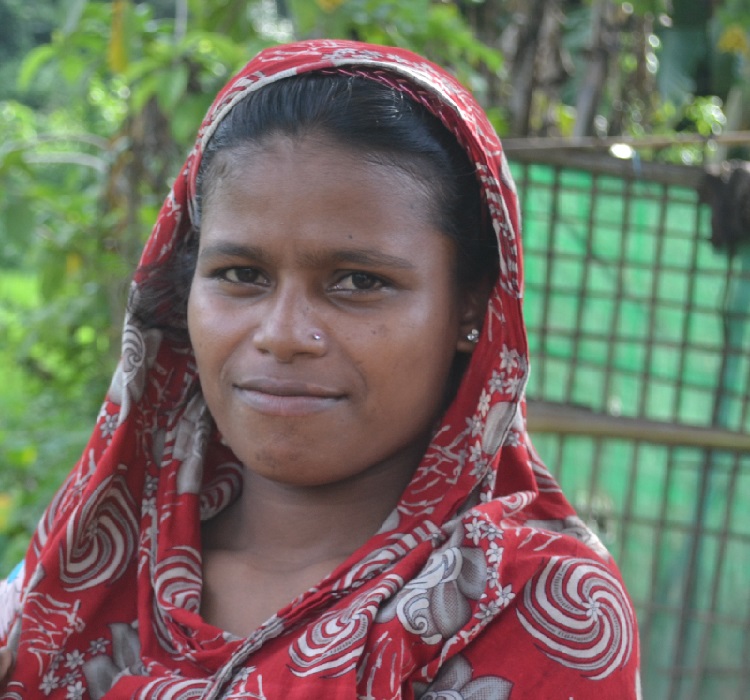 "I have no husband; I'm living for my children now, my two sons, aged 10 and 7. My husband was killed..."

Kolima and her two sons found passage from Myanmar on a boat, but the fair for travel was high. Kolima didn't have enough money to pay for all three of them but offered the boatman her gold ring to pay their way, and luckily parting with her jewellery was enough to buy them safe passage. Kolima and her family made it safely to the coast of Bangladesh, where they now live, but she worries each day for her children and their future.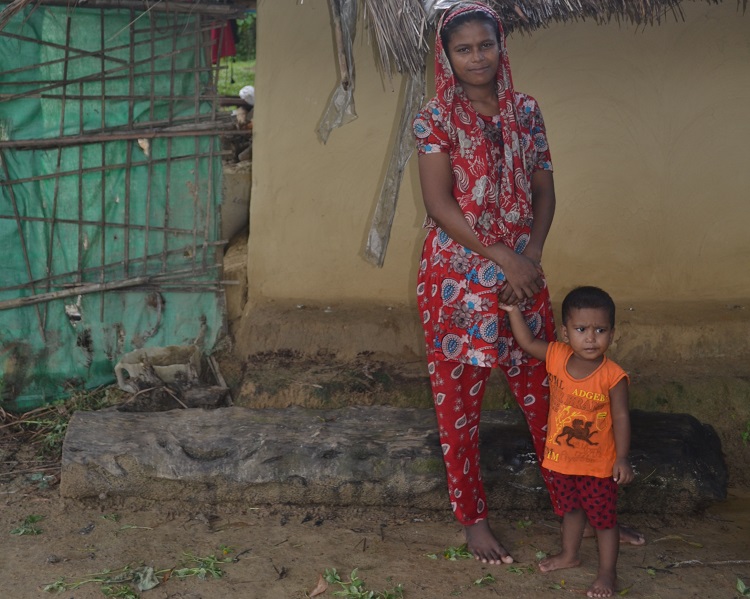 Living at the refugee camp, Kolima and her boys now have a safe space to live and unrestricted access to medical treatment and humanitarian aid. She enjoys spending time at Penny Appeal's Women Friendly Space, where she can interact with other Rohingya women who have been through similar experiences and seek the help of counsellors to work through the trauma she's gone through.
"When I feel tense or very sad and upset I come here [Penny Appeal's Women Friendly Space] for peace. When I come here, I talk with the counsellors and try to manage my problems… I don't have any friends outside the centre to share problems with. But I have lots of friends here, which is why I like coming here."



The nights are the hardest for Kolima and her boys, because it brings with it memories of Myanmar, the family they have lost and the violence they have suffered. Without her husband, Kolima fears for her safety and the safety of her children. From dangers in the camp to the looming monsoon season ahead of them, Kolima worries what the future will bring for her family.

"I'm really worried here because I have no husband and I live alone. I don't always feel safe in the camps. I feel very afraid at night, and I'm worried about the monsoons – twice my roof has blown off when it's raining very heavily."

But the night gives way to the dawn, and Kolima strongly carries on for her sons and provides a good life for them despite everything the little family has been through. Though she is hurting and is uncertain of the future, Kolima does not let this ruin her. Kolima's story is one of strength and resilience. Her and her two boys are survivors; they will continue to make the best of their situation in their new home at Cox's Bazar.
Penny Appeal provides charity for women in need through our Women's Welfare appeal, where we can help women maintain their strength and empower them to transform their lives. Women's Welfare is a charity that supports women and girls and promotes equality and women's empowerment all over the world. Help support our sisters, like Kolima, this International Women's Day with a simple donation to our Women's Welfare appeal – you can provide them with the help they need to prosper, Alhamdulillah.