What happens at our Say I Do Muslim marriage events?
We go behind the scenes to see how modern Muslims find their love
There's a new kind of Muslim matchmaking event sweeping the UK – and it's transforming the way single Muslims find their perfect partner in the 21st century.
This March, we are launching our biggest-ever Say I Do campaign, inviting hundreds of single Muslims to one of six events in Manchester, Birmingham and London.
The idea is to create a relaxed, stress-free Halal environment where single Muslims can meet other likeminded singletons in the hope of finding their ideal marriage partner.
So if you're single and you'd like to know what happens at a Muslim marriage event – read on – as we peek behind the scenes to discover modern Muslim matchmaking in action.

What is Say I Do?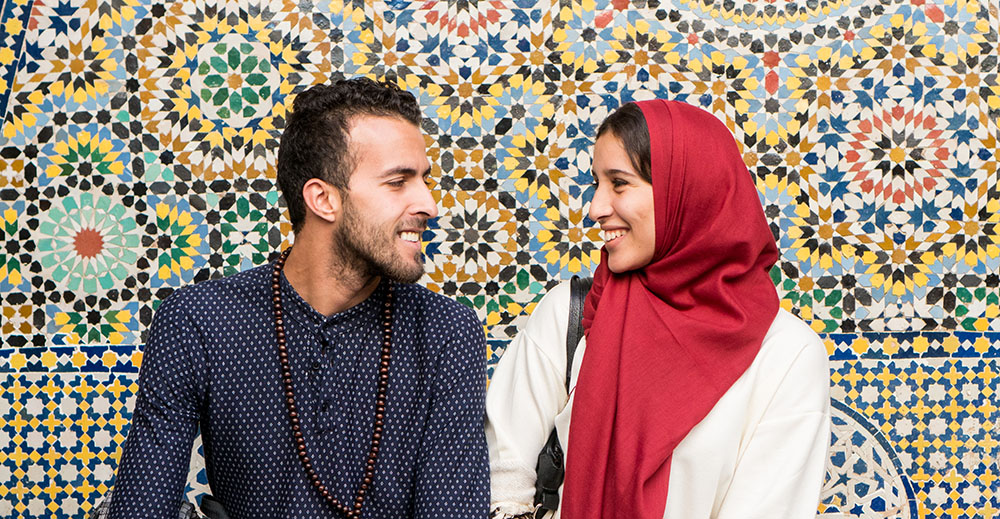 Say I Do is a unique series of one-day marriage events organised bus at Penny Appeal to give single Muslims the opportunity to meet the love of their lives.
You get the chance to meet a wide range of single Muslims in a fun, friendly and relaxed setting while discovering the secrets of a successful marriage:

Meet like-minded singletons looking for love
Explore each other's profiles and find your perfect match
Gain expert advice on marriage and Muslim traditions with Imam Ajmal Masroor
Support Penny Appeal's Fragile Lives campaign
Up to 100 men and 100 women are invited to each of the six events taking place this March.
The events will place in London on Sunday 17th March, in Manchester on Sunday 24th and in Birmingham on the 31st.
What happens at a Say I Do Muslim marriage event?
The day begins at 10am with a welcome and introduction followed by a talk from the highly-respected broadcaster Imam Ajmal Masroor.
Ajmal has many years of experience as a Muslim marriage counsellor and his scholarly talk will include topics such as:
A discussion on the virtues of marriage in Islam
The main problems people face when looking for a suitable partner
The characteristics that traditionally make a good husband and a good wife
Once the ground rules for the day have been established, you will get stuck into two interactive workshops with other people attending the event.
You will then complete a personal questionnaire to build your own individual profile, and these profiles are then advertised around the room at various profile stations.
After a break for prayers, you will be able treview everyone else's profiles and make a list of any prospective partners you'd like to meet.
If there is mutual interest, you'll be introduced to each other in a one-on-one ice breaker meeting. If one of you is interested, the other person will be handed a copy of their profile so see if they would like to meet them.
Facilitators will supervise the profile matching and meetings, and Mahrams are also welcome, although they will not be required to take part in the day's interactive elements.
Where do I sign up!?

Your date with destiny awaits you! If you'd like to take part in one of Penny Appeal's unique Say I Do events this March, sign up here.
Tickets are £20 per person, or £15 for chaperones/Mahrams. All profits go to support Penny Appeal's Fragile Lives campaign which helps women and babies in Pakistan and Kenya.
Fragile Lives provides vital maternal health care to vulnerable women and helps them to deliver healthy babies with dignity in a safe environment.